RV Indochine
RV Indochine sails on the Mekong.
Ship category - premium
Year built - 2008
Width – 11 metres
Length – 51 metres
Outside cabins – yes
Number of decks – 3
Guest capacity – 48
Number of cabins - 24




---
Located on the main deck, the restaurant is where all meals are served during your cruise. A delightful experience of traditional and Vietnamese cuisine with menus designed by a local executive chef.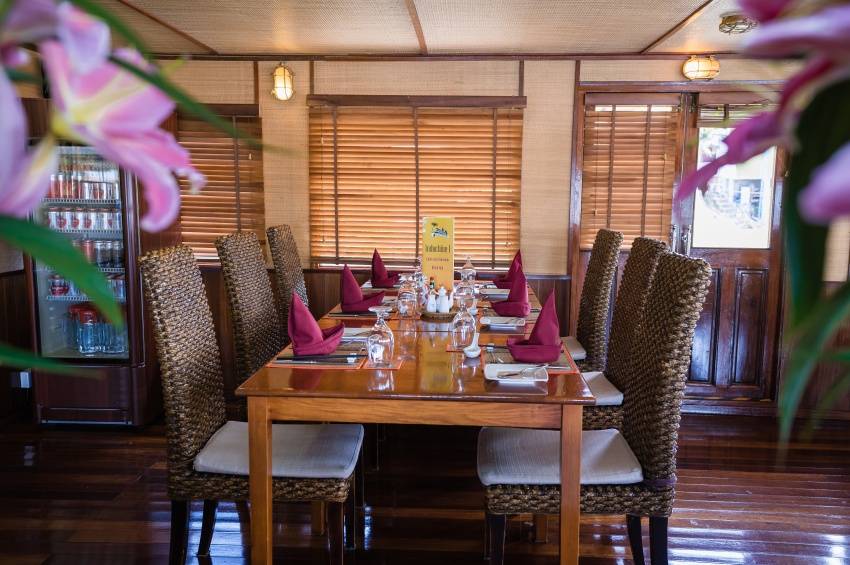 The sun deck of the boat offers a panoramic view of the landscape's beauty as you cruise. A great place to relax outdoors and enjoy the weather sipping a glass of wine.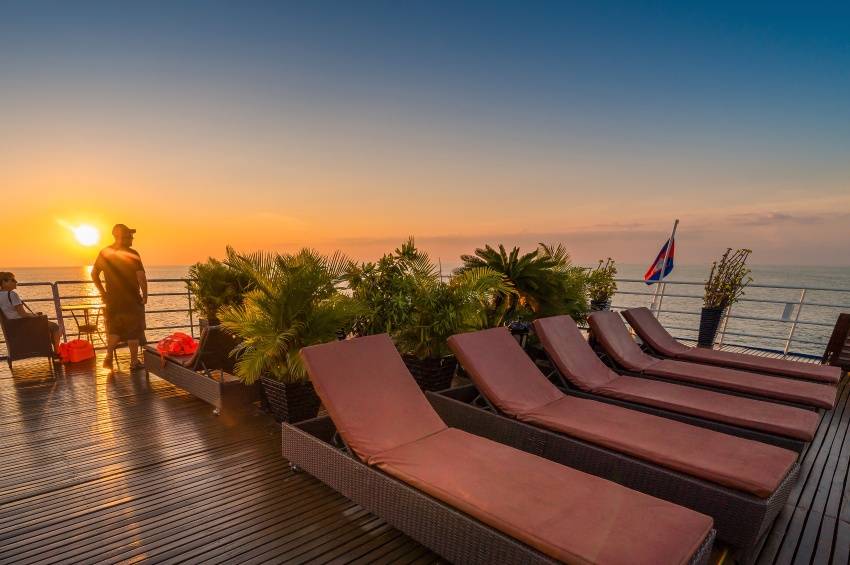 The RV Indochine cabins are spacious (16 square meters), comfortable and luminous with their two big windows.
All outside cabins, bathroom: washbasin and shower separated, toilets, separable beds, air conditioning, safe, hairdryer, dressing table, bathrobes, towels and sandals at your disposal.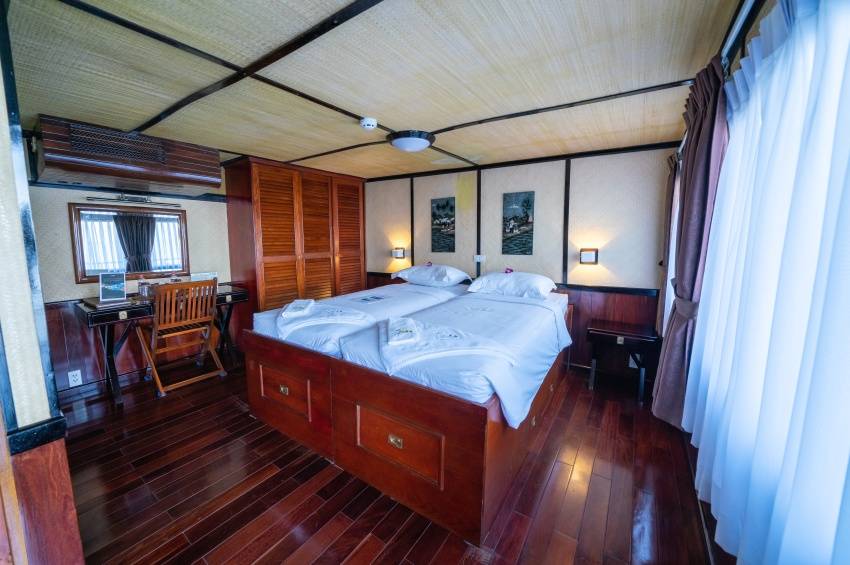 ---
CRUISES ON THE
RV INDOCHINE
Click to view our online brochures. We also offer printed brochures to order. Enquire here
Read testimonials from past Innovative Travellers whom we have helped to explore the globe.
Click to sign up for our amazing email exclusive offers, free events, travel tips, and more.