Whether you are interested in Coach tours, private holiday arrangements, cruising or super yachts, take the opportunity to meet our experienced team.

South island: Robyn Galloway, Managing Director and founder, or Nicholas Bloom from the Product Team.
North Island: Joanne (Jo) Saunderson, Business Development Manager.

Our sales team are frequently attending seminars, information evenings and expo's all round New Zealand in conjunction with local Travel Agents.
---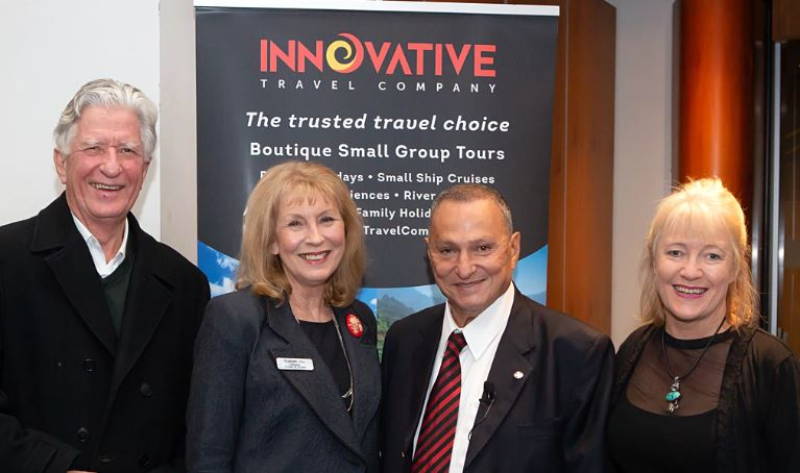 2018 - Friends of Te Papa and Innovative Travel
Innovative Travel has partnered with Friends of Te Papa to offer exclusive tours to Egypt. Interest in travelling to this fascinating destination is high, as demonstrated at our event on Egypt earlier in the year, where we hosted more than 300 attendees.
Image (left to right) Jim Howell, former New Zealand Ambassador, Elizabeth Kay, President of Friends of Te Papa, Elhamy ElZayat, Cairo Director, Innovative Travel, Robyn Galloway, Managing Director, Innovative Travel.
2018
The Safari Company & Ancient Kingdoms Holidays event in New Plymouth

"On Monday evening Jo from Innovative Travel and Andy Kibby from the Safari Company were in New Plymouth inspiring both agents and clients with their talks about Innovative Travel and The Safari Company.
I just wanted to say that you would never have guessed Jo had only recently joined your company - she spoke with confidence and in a way that captivated everyone who attended. By adding a few family photos to the presentation it also made it more personal which was great. Andy also had the audience in the palm of his hand and after talking about his chosen trip went on to talk about another due to the high level of interest.
Having been in the business for over 20 years and been to many presentations it's always fantastic when I take time out of my personal evening and come away feeling that it was well spent. Thank you for hosting us all"
Sindy Jones, Consultant, HOT New Plymouth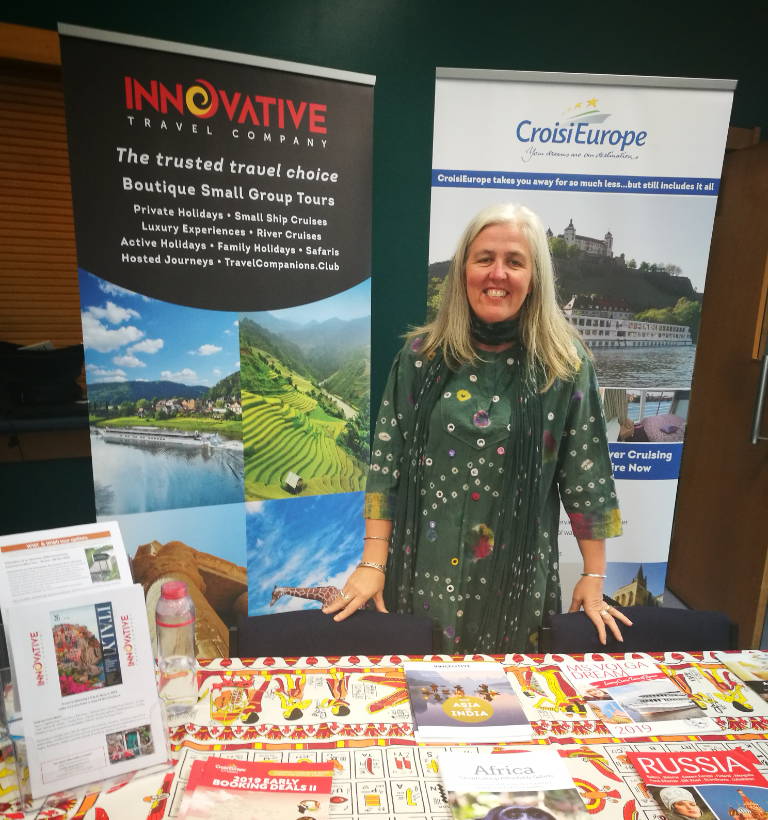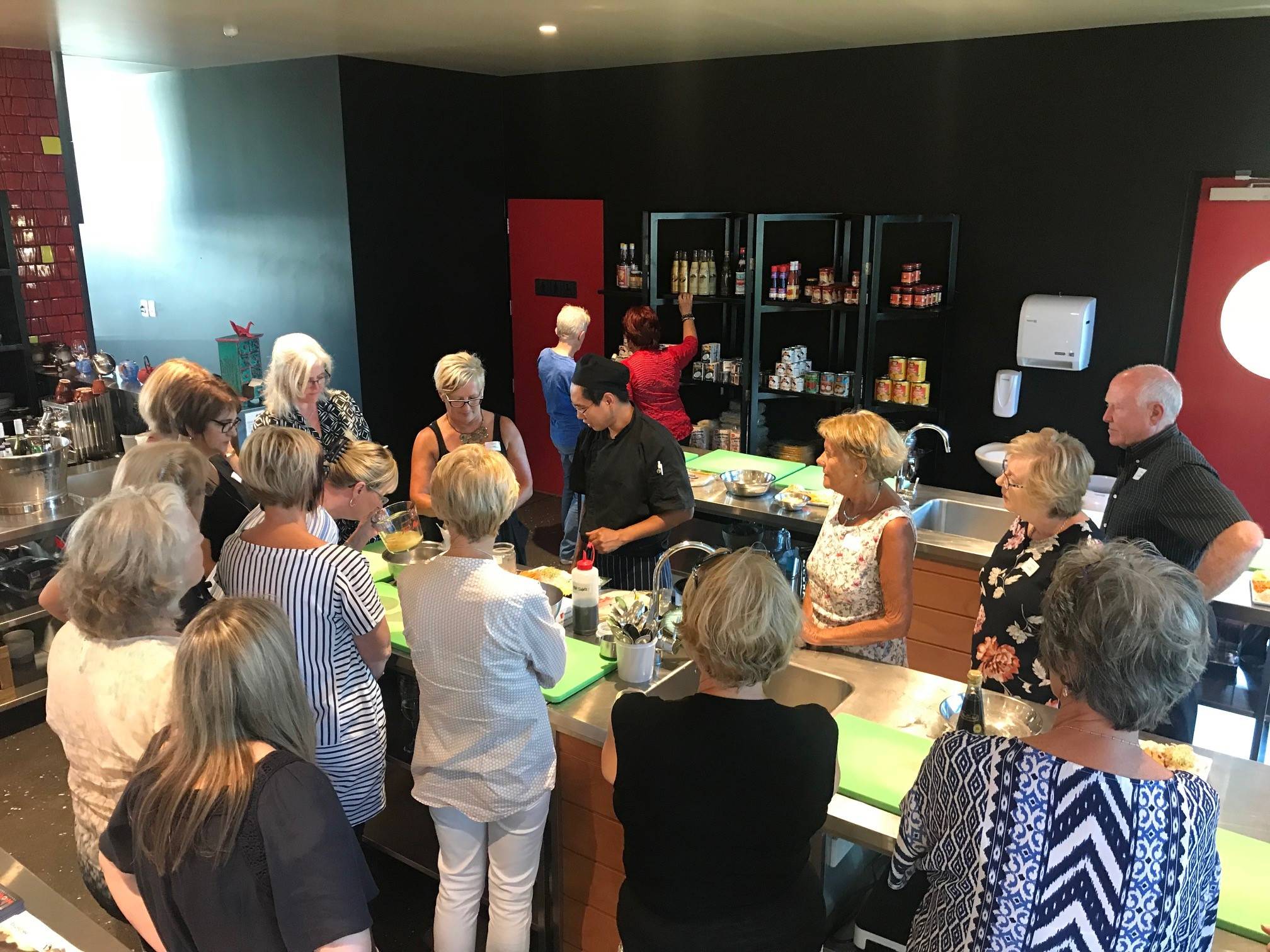 2018
Travel Companions Club Asian Cooking School get-together

A fun social event for members of the Travel Companions Club in Christchurch to mix and mingle, while learning about Vietnamese cooking - and eating the finished product.
Recipe for the great dipping sauce:
Crush 10 cloves of garlic in a mortar & pestle. Add 1 cup of sugar and 1 cup of warm water and stir until sugar is dissolved. Add 3/4 cup fish sauce, 1 cup lime juice and a little chili for a kick. Sauce can keep for up to 1 month in fridge. Tip: pick up frozen limes at Kosko's - a fraction of the price of fresh limes.
2017
Egyptian Tourism update hosted by Innovative Travel's Cairo based Director Elhamy El Zayat

A series of trade and consumers were held to encourage Kiwi's to catch up with other markets who were returning to Egypt for holidays. It has been 6 years since the countries original uprising and Egypt has moved on with their new constitution.
Tourism is rebounding at an international level, with Americans, Canadians and Brazilians leading the way.  
Pictured from left: Kirsty Degnan (Innovative), Peter Dunne (Discover Travel), Lynda Morrison (Innovative), Elhamy ElZayat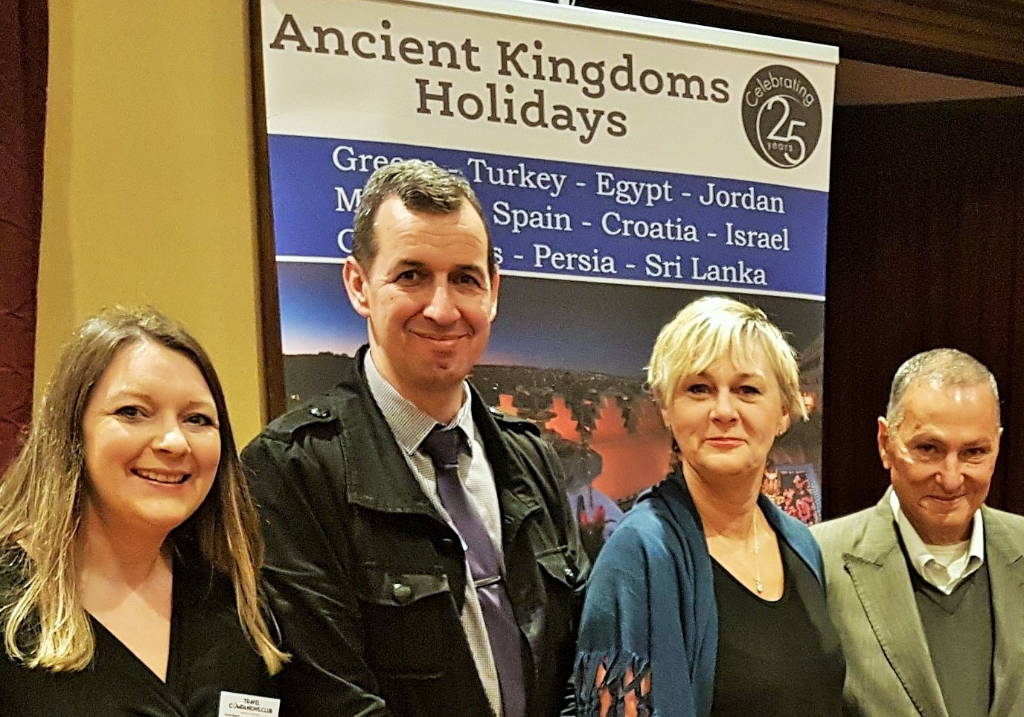 2017
Charity fund raiser evening of Travel & Fashion
Hosted by: Aviva (Family Violence Services), Jane Daniels & Innovative Travel

A chance for guests to preview the Jane Daniels Winter 2017 collection inspired by her travels to Russia with Innovative Travel, discover Ancient Kingdoms with Robyn Galloway, listen to jazz, savour delicious canapes and wine and bid on some great items at the charity auction.
MC for the evening was Lady Susan Satyanand.
The night was a fun night for everyone there, and a considerable sum was raised for Aviva.
2016
RSA Western Front Evening

Recently Innovative Travel hosted an evening with the Christchurch RSA for people interested in finding out more about 2016 & 2017 WWI tours to The Somme and Passchendaele for the 100th commemorations.
Pictured from left are Peter Kennedy (tour host), Robyn Galloway (MD Innovative Travel), Jenny Haworth (Author of 'Behind the Twisted Wire) and Lynda Morrison (Groups Manager at Innovative Travel).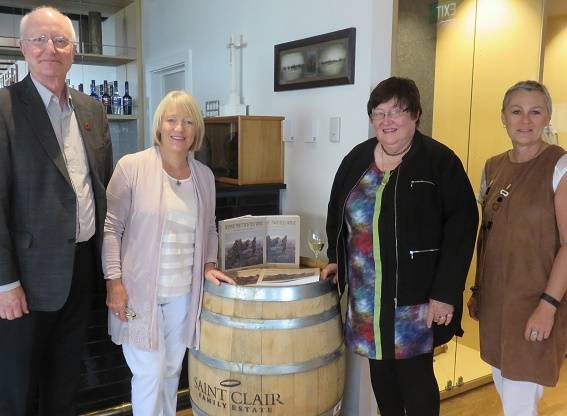 ---
Click to view our online brochures. We also offer printed brochures to order. Enquire here
Read testimonials from past Innovative Travellers whom we have helped to explore the globe.
Click to sign up for our amazing email exclusive offers, free events, travel tips, and more.