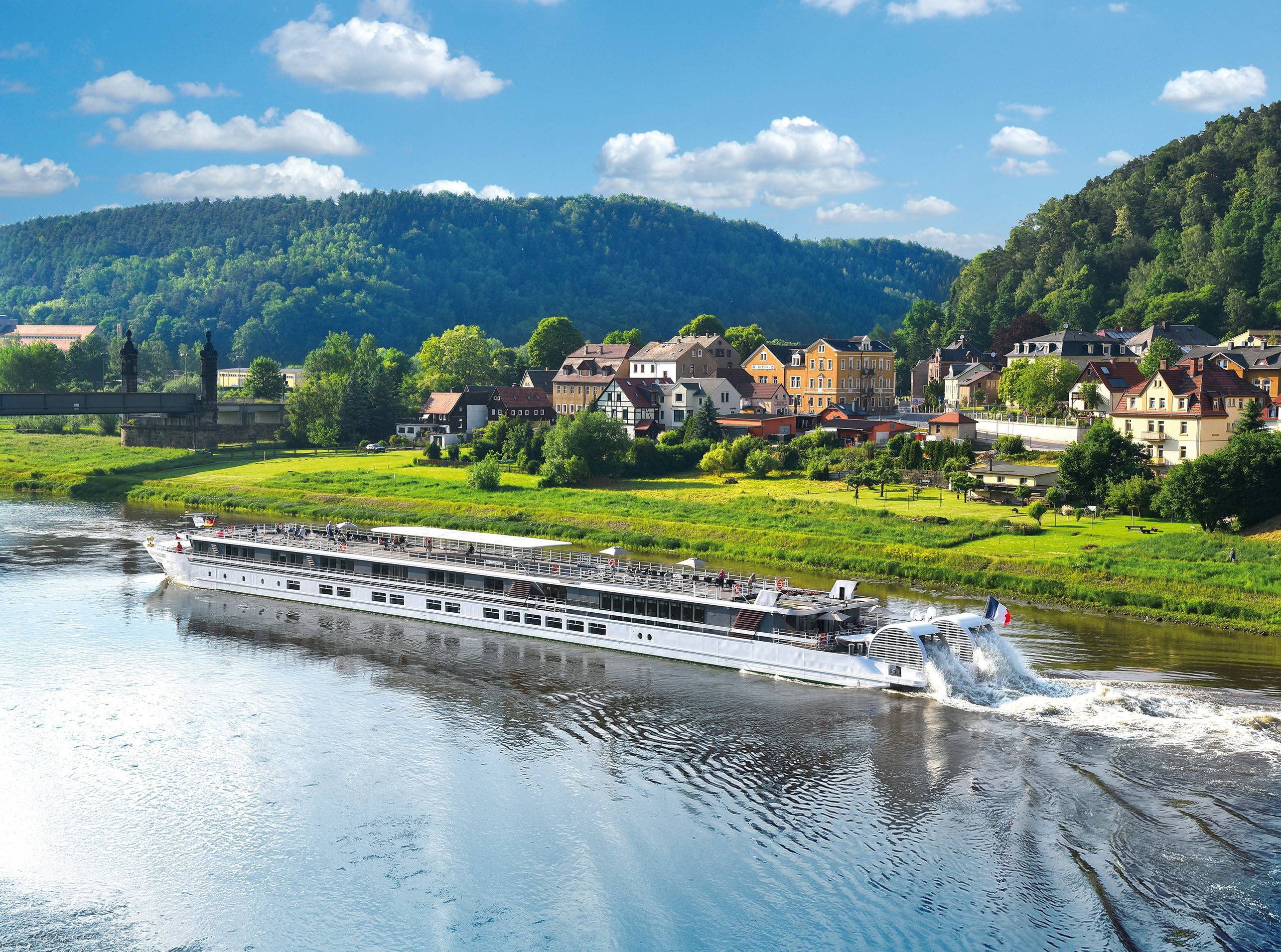 CroisiEurope

September 2018
I loved the Croisi river cruise and would definitely do it again! Everything was impeccable – the food, service, crew and the ship.
Talking to passengers on the ship (absolutely no language problems!)
Margaret Holden
CroisiEurope Spain

We have just returned from a trip to Europe which included the "Delights of Andalusia" CroisiEurope cruise - an 8 day cruise from Seville in Spain (visiting Cadiz, Alcoutim & Vila Real, Granada, Cordoba and El Puerto de Santa Maria Isla Minima), which was very enjoyable.
We are now planning out 2018 holiday and are looking at a cruise into or out of Berlin.

Paul & Jennifer
September 2017
Agent: Helloworld Featherston Street
CroisiEurope SXS Delights of Andalusia Cruise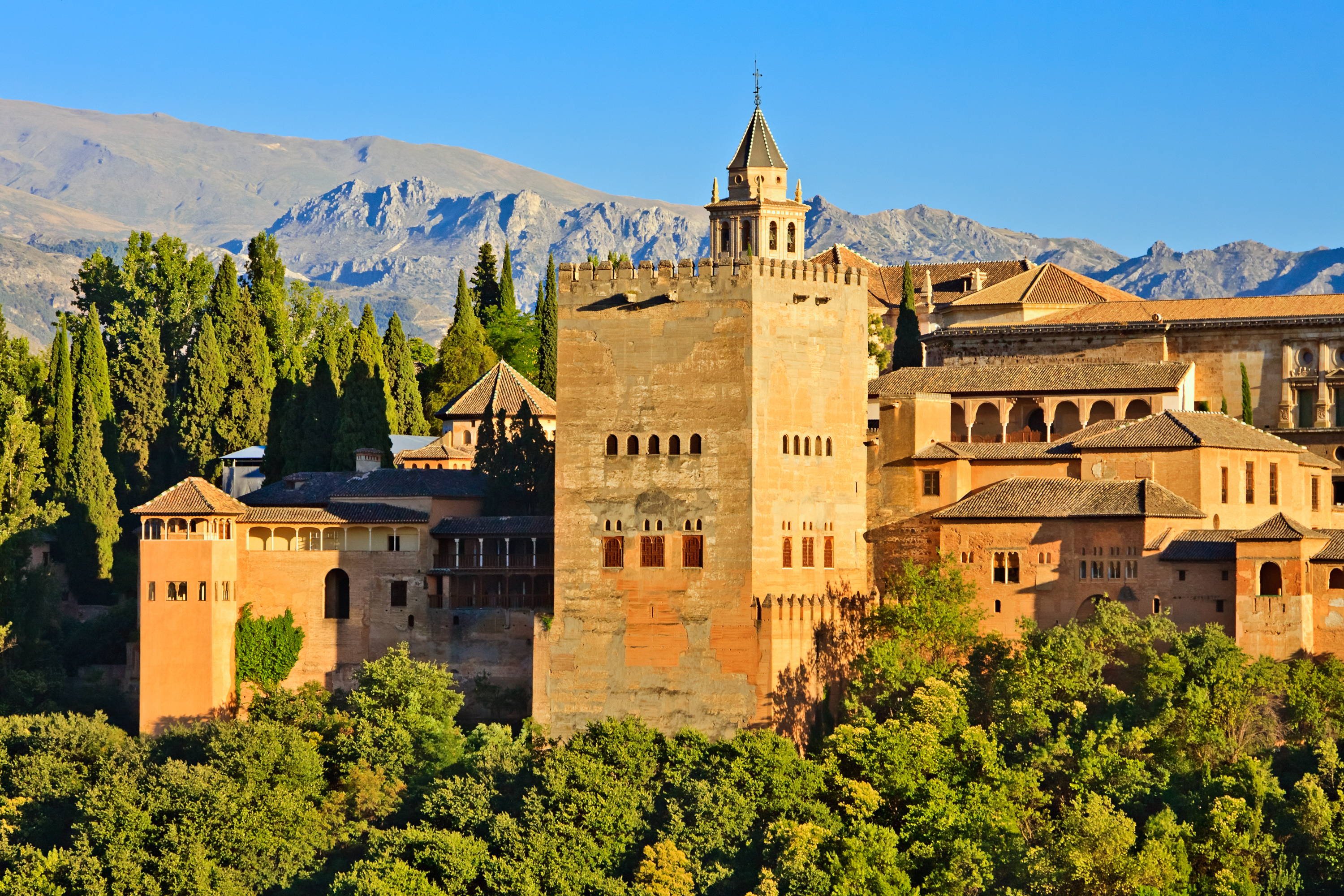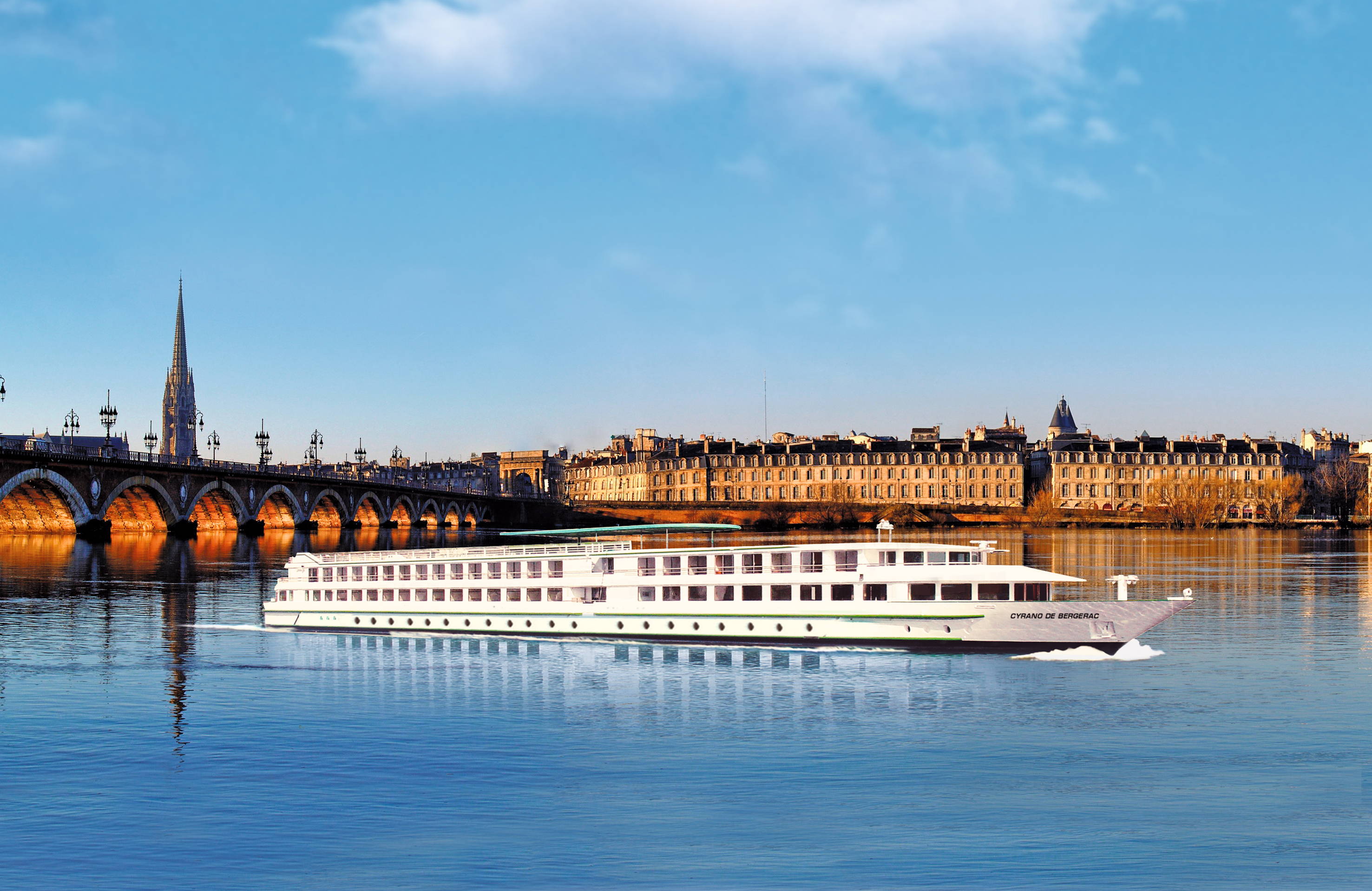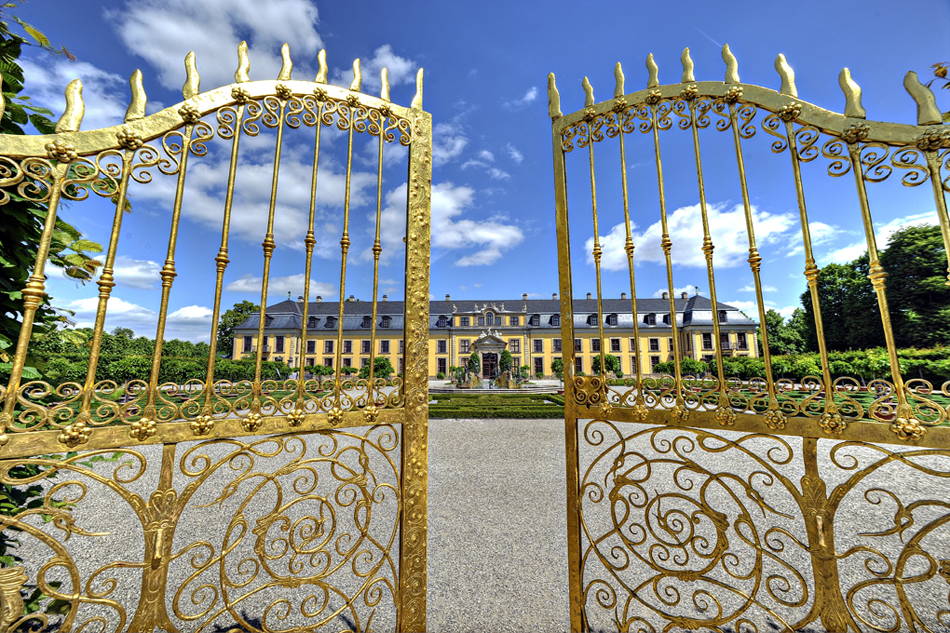 CroisiEurope 15 day combination cruise
PNB - Best ports of call on the Seine, Loire & Gironde with day trips to Mount Saint Michel and Cognac

May 2017
The first of our 3 cruises was on the 'Seine Princess' out of Paris. The staff were excellent, reception staff were good and we appreciated the minivan that took us to Nantes. Meals and sightseeing were top notch.
Our second cruise was on the brand new paddle steamer 'Loire Princess' - we loved everything about this cruise - cabins, service, meals, sightseeing - could not fault a thing. We really appreciated having our own minivan for the sightseeing with an English only speaking guide.
Our final cruise was on the 'Cyrano de Bergerac' out of Bordeaux. What a beautiful city. Again, we rated everything to do with the cruise as excellent.
We found all our crews to be friendly and helpful, and the food was awesome. Cruising is a great way to experience France, and having 3 cruises linked together made it very easy for us.
CroisiEurope 8 day 'Delights of Andalusia'  (Spain & Portugal)

This was our first experience of cruising and we were not disappointed. We enjoyed the fact that there were only 170 people on the boat and that everything - including excursions - was included.
Our cabin was comfortable and it was lovely to have a nice big window to enjoy the view. We could not fault the service and it was especially nice to have the meals other than breakfast served to the table. Every meal was superb and we were constantly surprised by the variety of dishes. Overall we had a perfect holiday, it was wonderful value for money and I am looking forward to the next one.

Cary & Stuart - June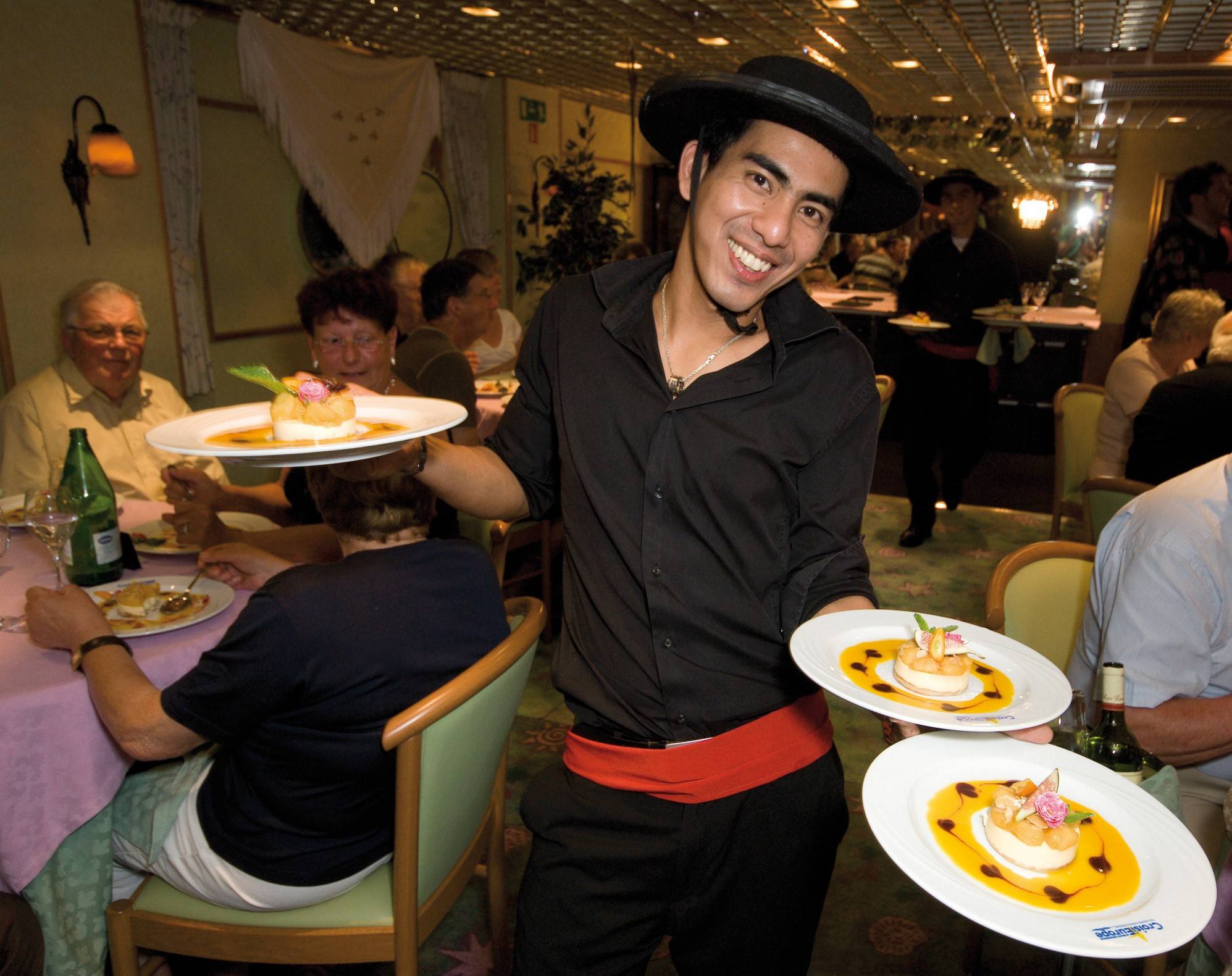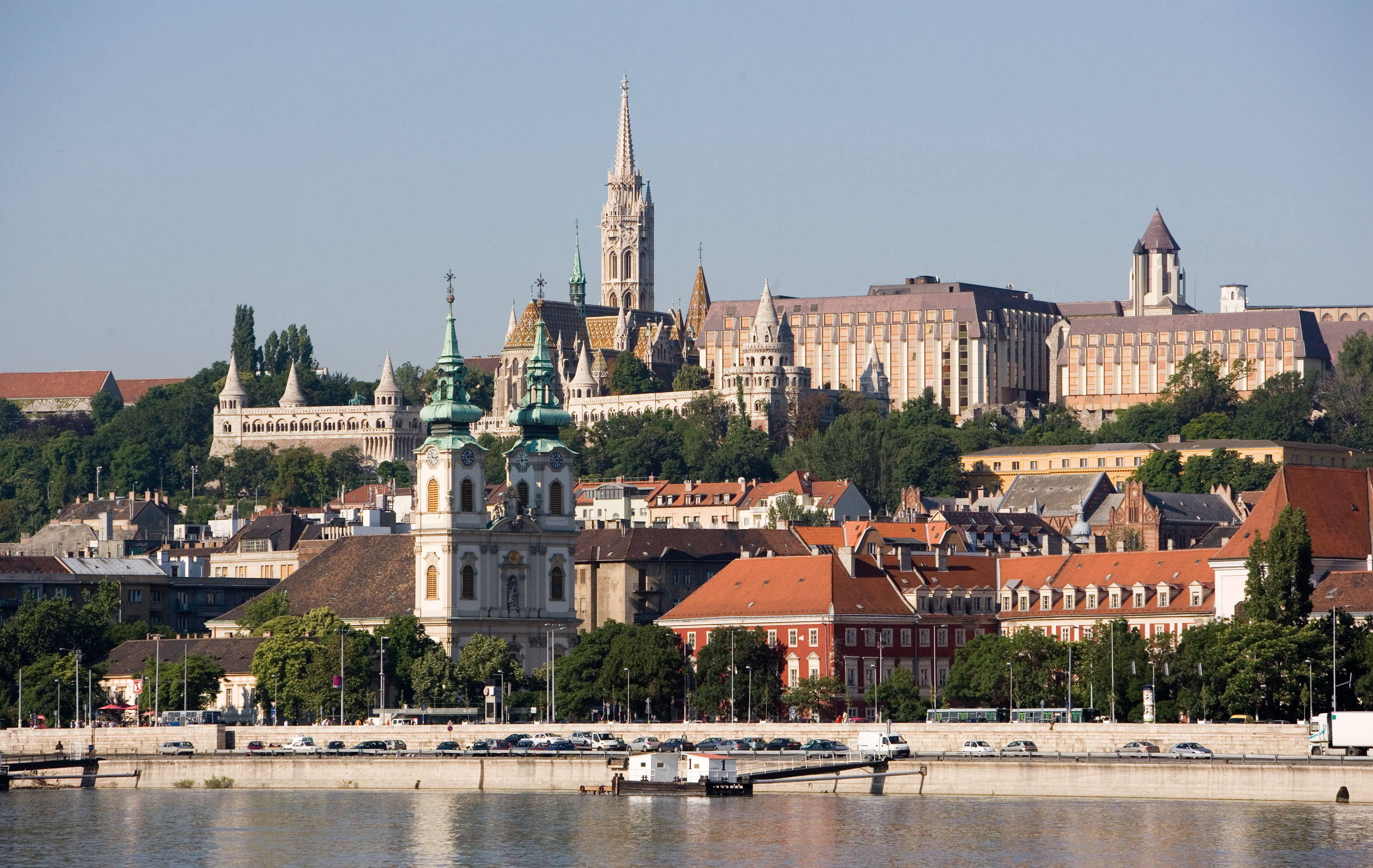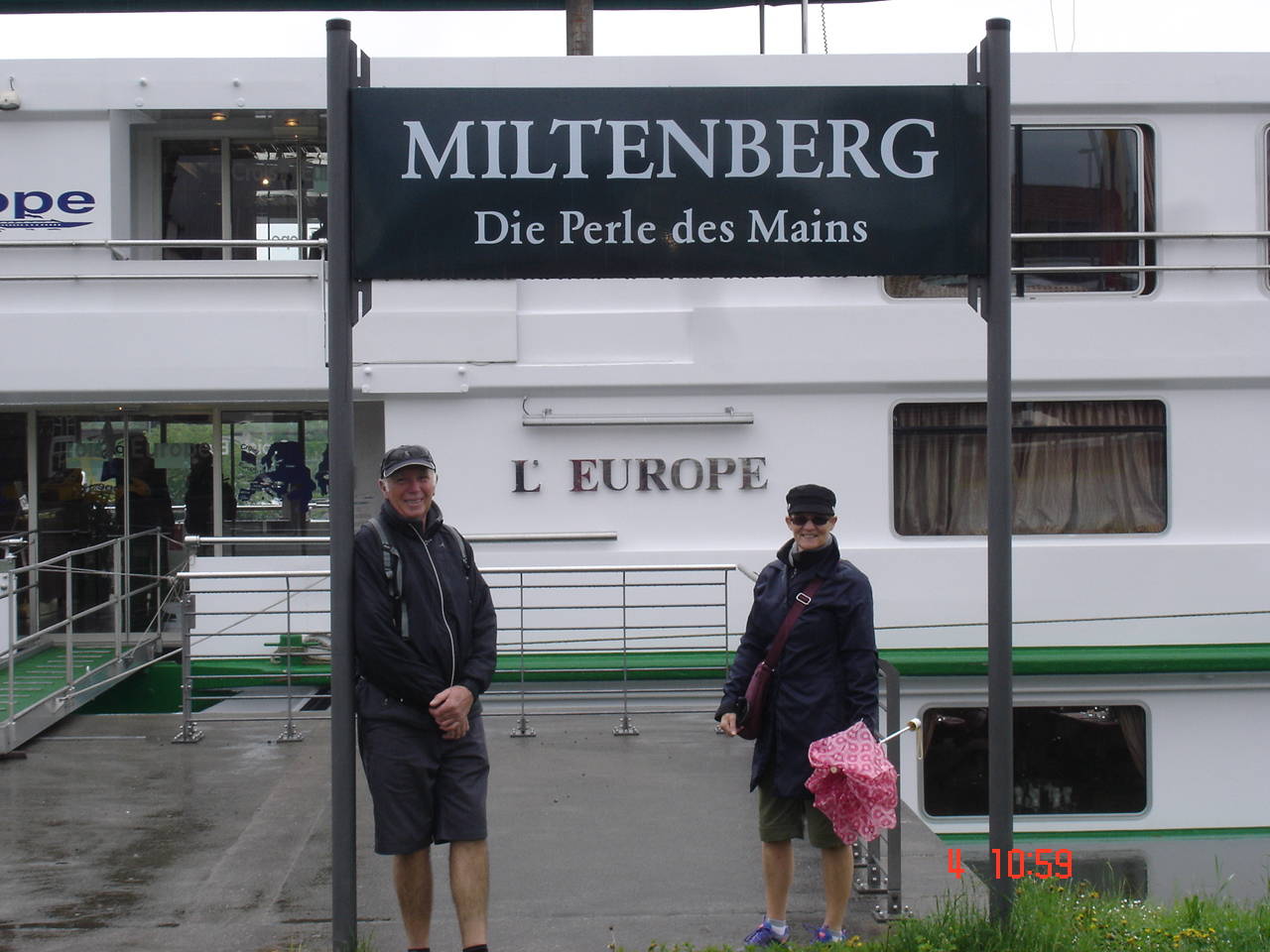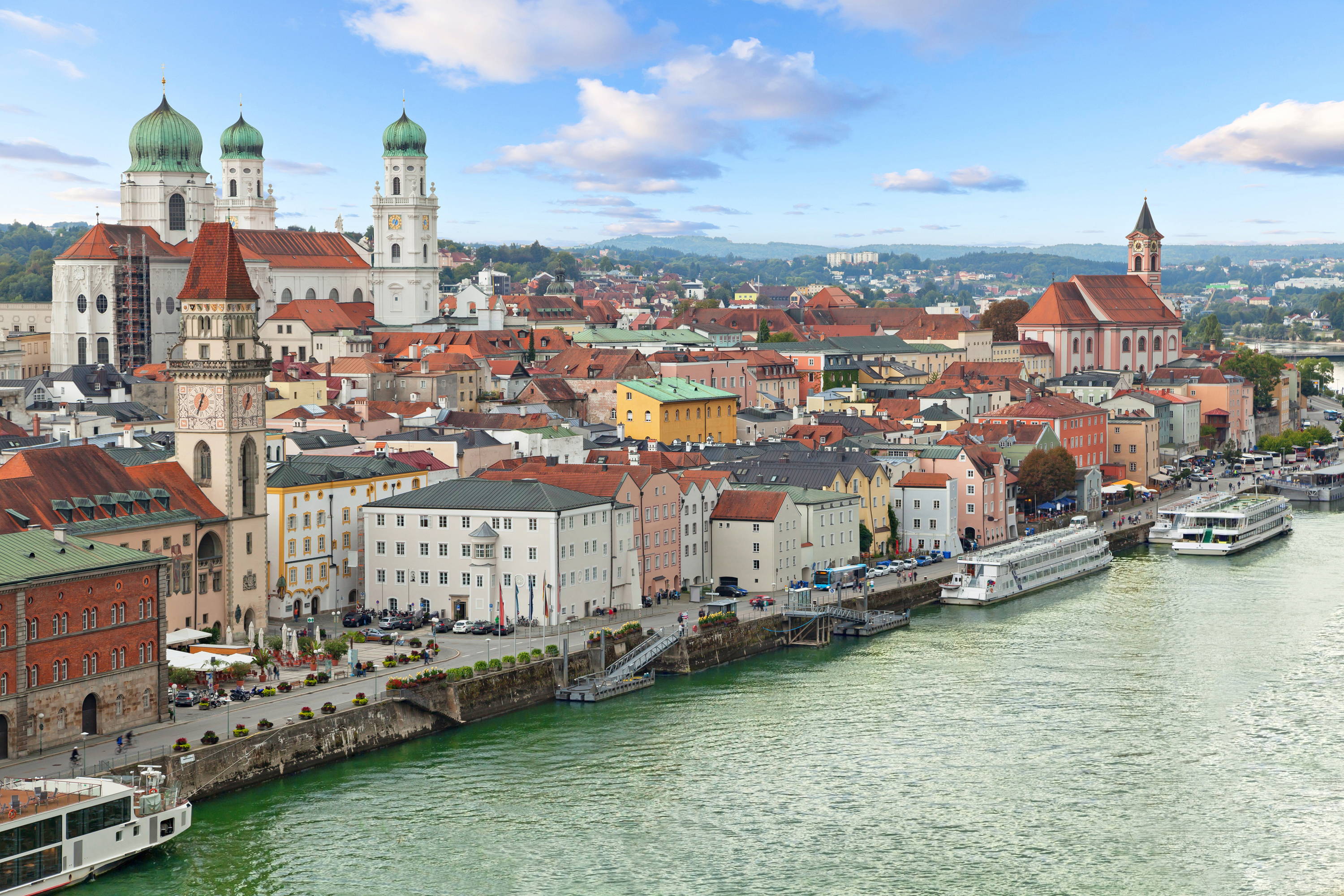 Croisi 14 night Trans European cruise from Strasbourg to Budapest.
We initially booked a Croisi Cruise on a recommendation from friends of friends, and we thought they sounded a good option for the budget minded. We were not fussed with paying for the 5-6 star cruises with the butler service as this would blow our budget.
We arrived in Strasbourg by fast train from Paris and caught a taxi to the wharf. We were able to board early, and were warmly greeted in reception and escorted to our cabin, where we were given a rundown on the facilities and handed information on the cruise before being left to unpack. We then headed to the lounge bar for our audio guides and dining allocation before gathering for a welcome cocktail and staff introduction. All meals were great - menus were displayed the night before and if there was anything you did not like, the staff were happy to arrange a substitute. We were seated at a table with 4 other 'Kiwis'.
Obviously there were more European passengers than Kiwi's on board, but it was never a problem. Staff translated when required, we had English menus and shore excursion notes; daily announcements were bi-lingual, and local guides were also bi-lingual (apart from our visit to the Melk Abbey where their own guides were used. In this instance Croisi purchased an English guidebook from the Abbey for us). The staff also translated for us on walking tours ashore. We enjoyed all the shore excursions (and the fact that they were include in the price of our cruise!) which varied from guided walks around a shore town or a bus tour to a local highlight, plus free time to explore on your own.
We would most definitely recommend Croisi as a company to cruise with and have Croisi's Douro on our wish list for the future.

Gail & Malcolm - May
Agent: Jenny Street, Harvey World Mt Manganui
CROISIEUROPE CRUISE

On boarding our cruise boat in Amsterdam we were greeted by friendly faces and made to feel very welcome. The food on the whole cruise was excellent, the variety unbelievable - my only complaint would be that there was too much of it!

On our trip there were 6 English speaking people and we were seated together for meals (4 Kiwis & 2 South Africans). All announcements and updates in the dining area were translated for us by a crew member. We really could not fault the service and attention we received. On the excursions we also had everything translated so were truly spoilt.

The excursions were varied and interesting - cruising the canals in Amsterdam by night, visiting a wine cellar, museum and castle along with a number of enjoyable sightseeing walks with members of the crew. It was a bonus having all this pre-paid. When on-board there was plenty to keep you busy such as quizzes, exercise sessions etc and every evening some sort of special function before or after dinner. The skit put on one evening by the crew was a lot of fun and really well done. The Gala Dinner on the last evening was very special and the cuisine first class.

This was our 2nd River Cruise but our first with CroisiEurope. It was a very relaxing and worthwhile experience. For value for money it cannot be faulted. Just remember that English speaking people could be in the minority. We personally found the French very hospitable and had lots of laughs as we tried to interpret what was being said.

We would definitely do another cruise with CroisiEurope

Sue & Evan - August
Agent: Liz, Harvey World Travel Palmerston North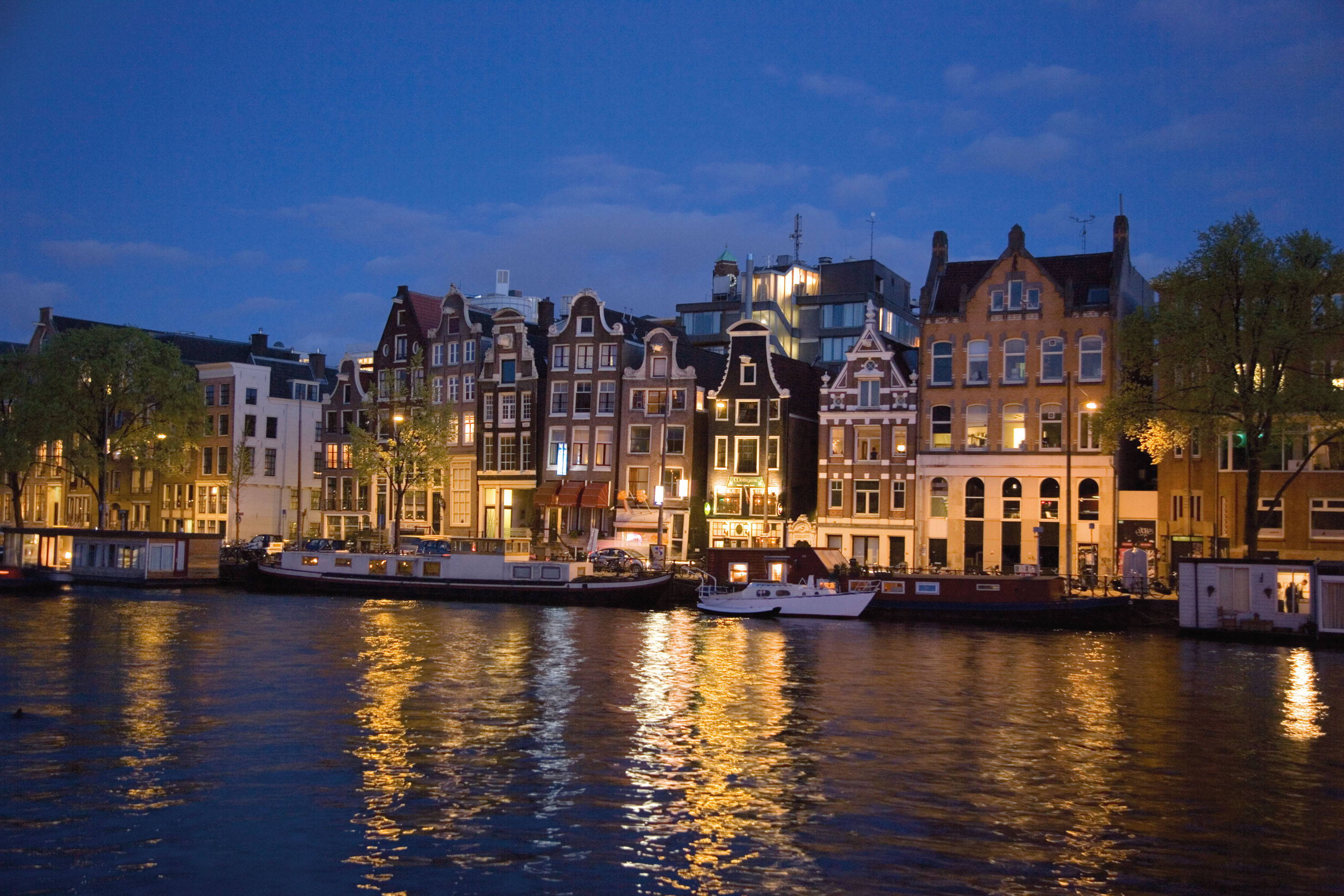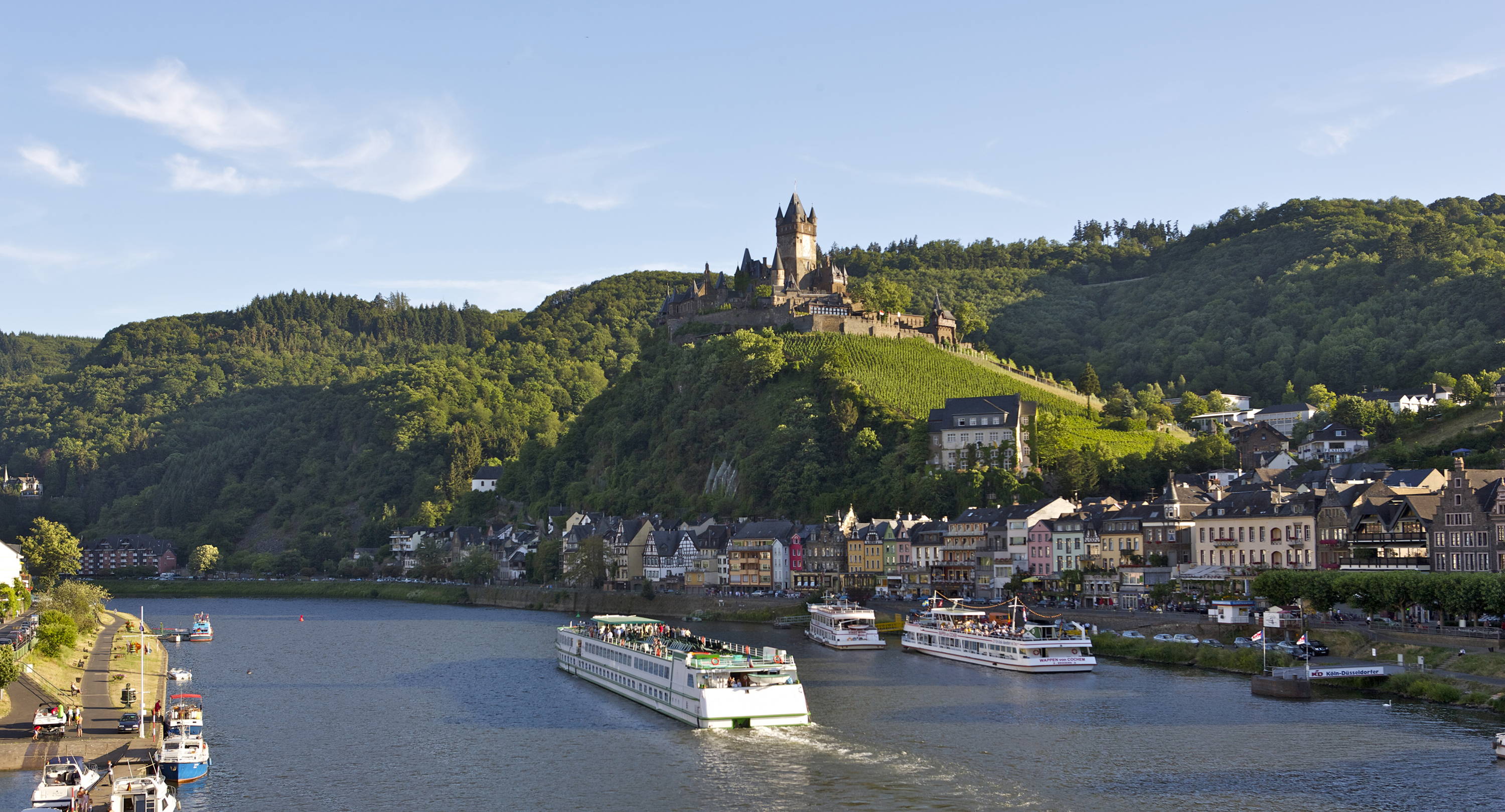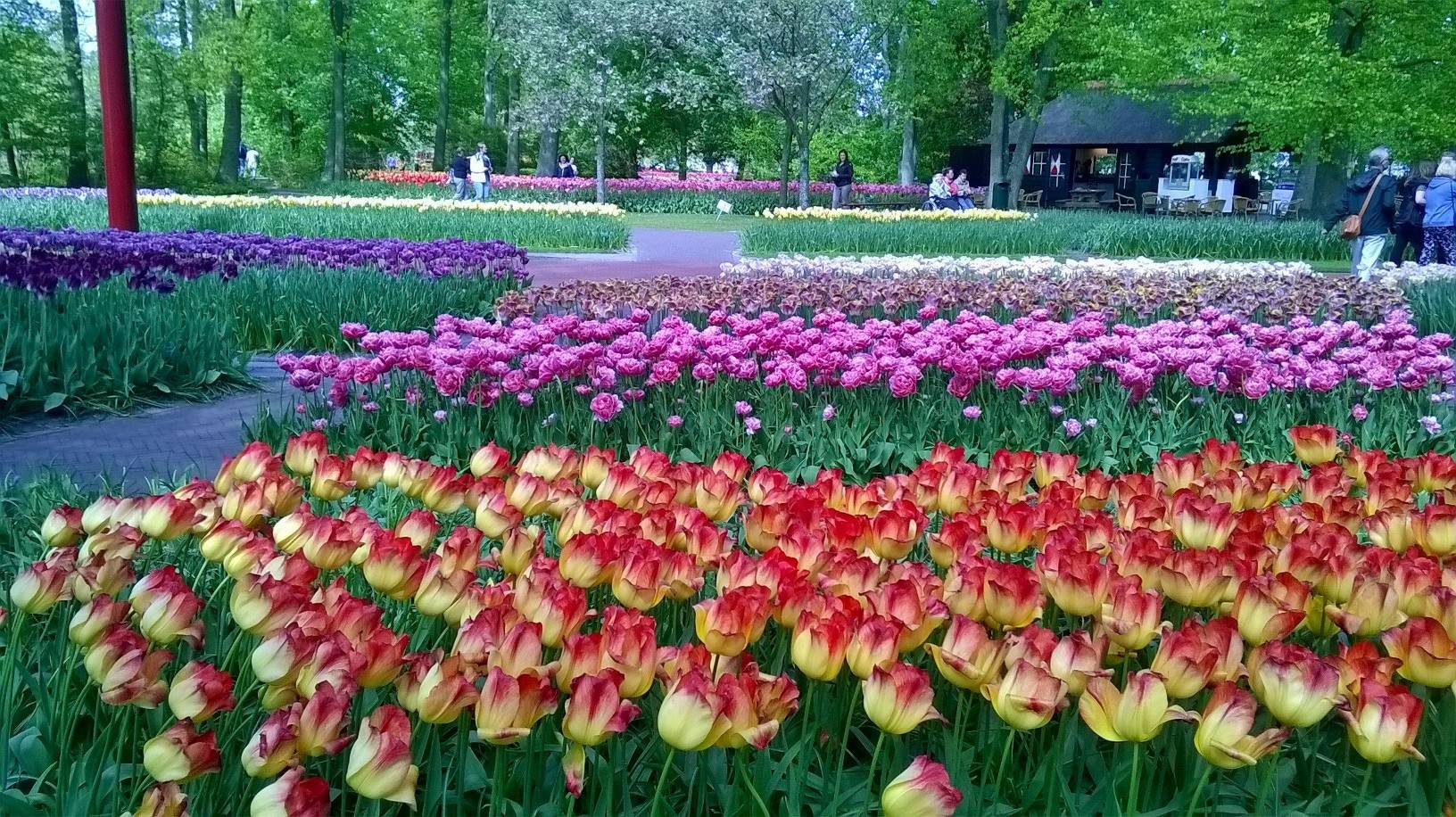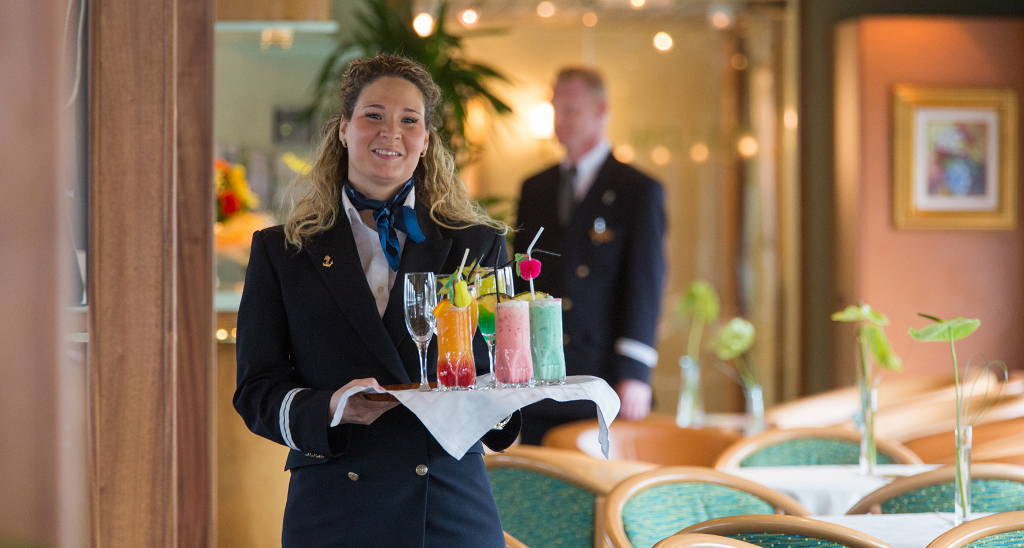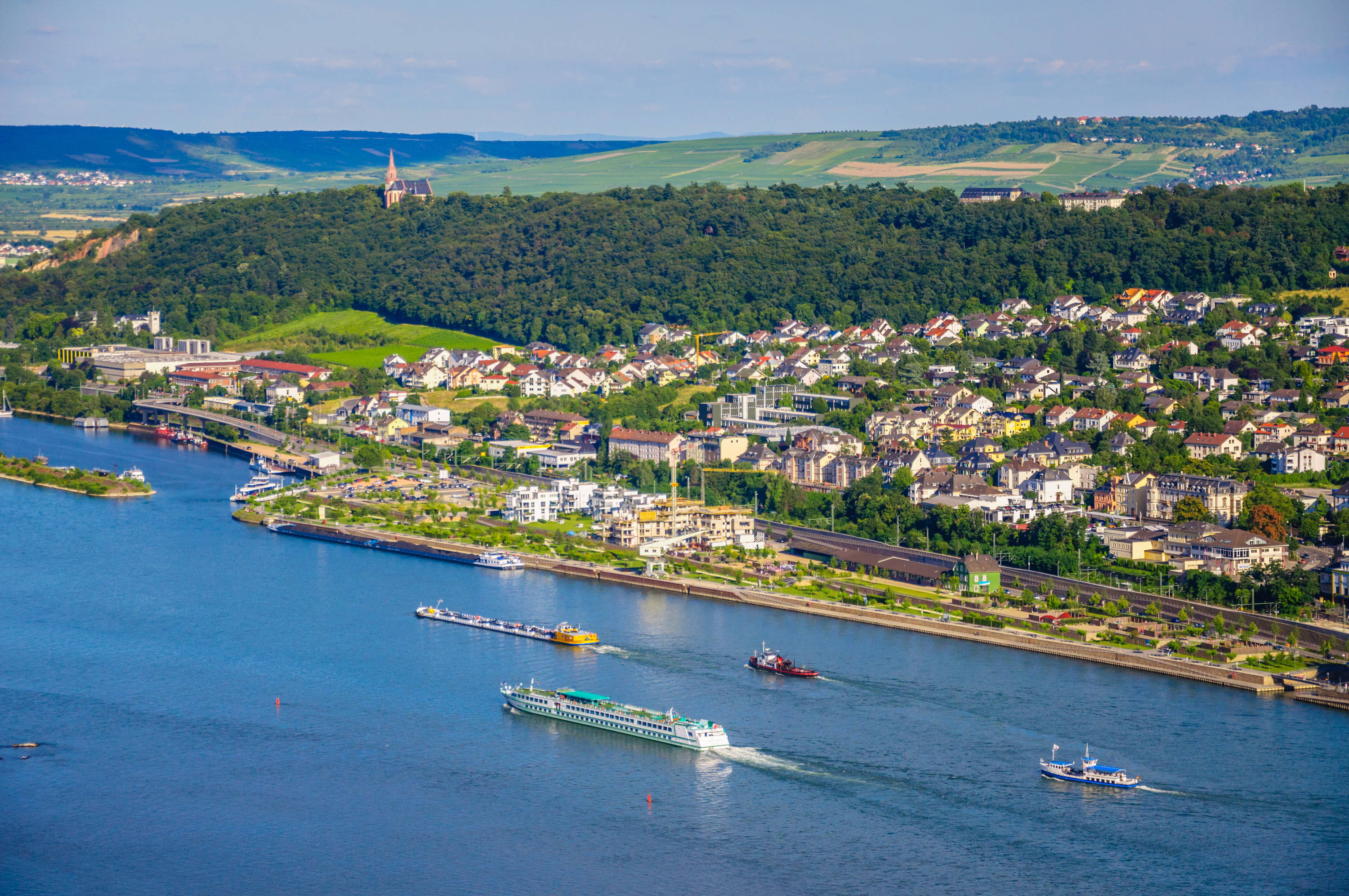 CROISI CRUISES
I very much enjoyed the 2 voyages I made with Croisi Europe . They were very well organised and efficiently run with varied and interesting excursions in very picturesque and historic towns and cities . I recommend Rudesheim coffee !! The quizzes were fun and stimulated interaction and disagreement with other passengers. Passing through such wonderful scenery , especially the Romantic Rhine on a ship was fascinating.
There were 14 English speaking people ( Australians , Canadians and N.Z.) on the first voyage plus a group from Turkey.The other passengers were French , as were the majority on the second voyage. I sat with an Italian couple for meals but ,as the food was not to their liking ( unbelievable as the cuisine was excellent), they did not come to all meals. The menus followed similar sequences for each voyage as did the entertainment - Those crew members do work hard !!
The French people were very nice - I have always found them courteous and pleasant whenever I have visited France. Many of the crew spoke English and the daily programmes were printed in English and Italian which was helpful. On the first voyage we English speakers had our own guides and on the second I was usually provided with written info. e.g. at the Rudesheim wine cellar and mechanical music museum, or an audio guide ( Heidelberg castle).
I can recommend CroisiEurope provided people read the info. provided by your company (which was very helpful) and are aware that a lot of the other passengers will be French. I am thinking about making another voyage next year - I have not been to Vienna yet!

Denise - May
Agent: Serena @ Air New Zealand Holidays, Milford
---
Click to view our online brochures. We also offer printed brochures to order. Enquire here
Read testimonials from past Innovative Travellers whom we have helped to explore the globe.
Click to sign up for our amazing email exclusive offers, free events, travel tips, and more.