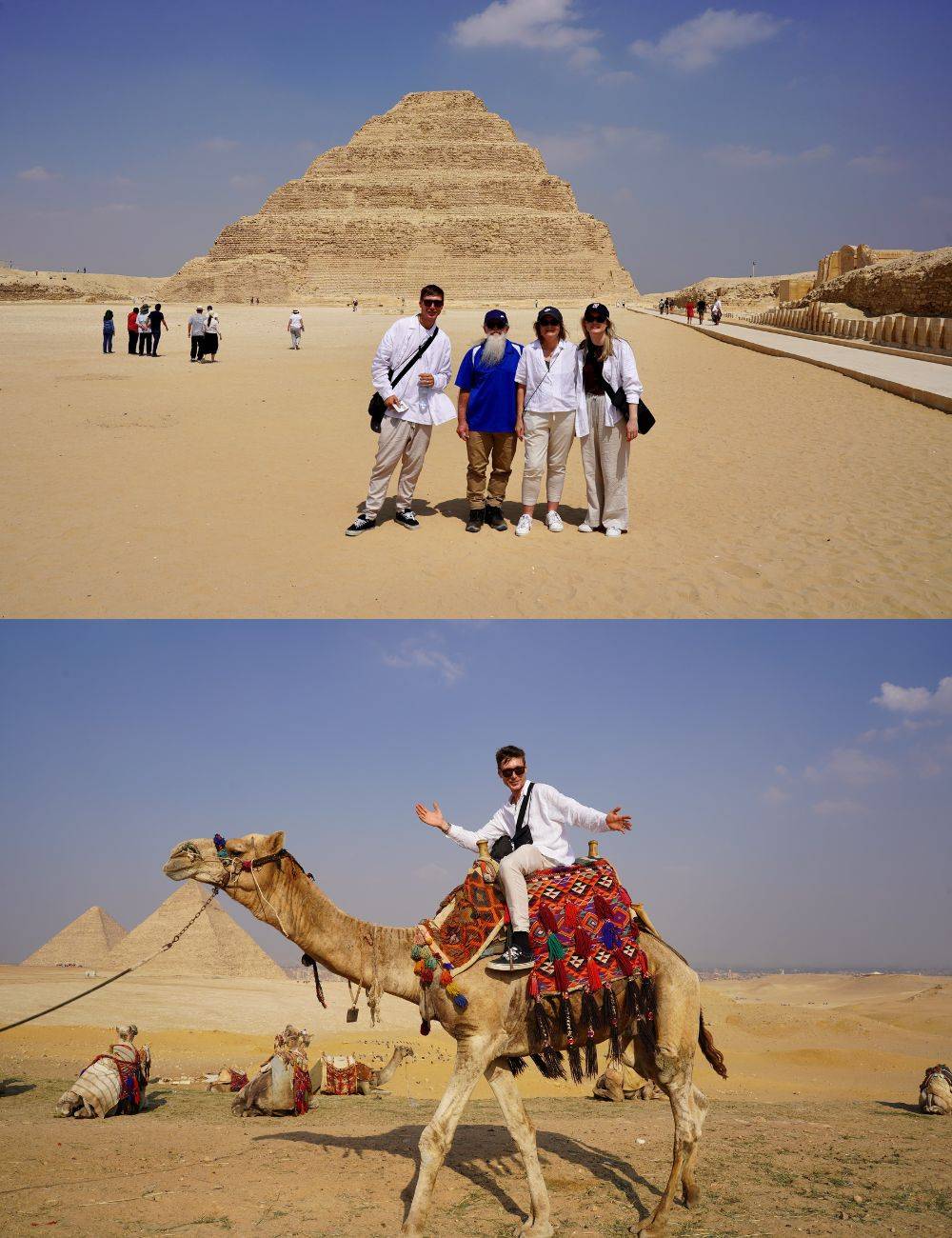 Travelling to Egypt was wonderful.
I was really looked after both by the team at Innovative Travel to assist our trip planning, and by their amazing local Cairo team. The team member who met us prior to Cairo immigration and assisted us through was fantastic.
It made the whole immigration and customs process quick and easy.
Located directly opposite the pyramids, we loved the Marriott Mena House.
The centrally located Ritz Carlton pink lounges were spectacular and the view from the Ritz Carlton rooftop bar over the city, was amazing.
The National Museum of Egyptian Civilisation is a wonder.
Our private Egyptologist guide provided an amazing explanation as we discovered much about Egyptian history.
Loved the lunch at the 9 Pyramids Restaurant on the Pyramids Plateau.
It was superb – the courses just kept coming.
Sakkara was amazing, some of our group got to go inside the Pyramids, which was so exciting for them.
Visiting Cairo was an experience I will never forget, it was a highlight of our trip.
It felt so safe in the hands of Innovative Travel's local Egyptian partners, who were very attentive to every detail and are there to provide 24/7 local backup.
Rose Ennis MNZITT - Director
Travel Designers Ltd-A division of North Shore Travel, Auckland. Travelled October 2023
Do let Innovative Travel know how fabulous Mike Doyle was as a Tour Host. Mike's openness certainly meant we learnt twice as much as we may have done and had a more in-depth insight into the countries and places we travelled. He's a natural peacekeeper and was inquisitive with other travellers as well as those who were guiding us.
Not to be forgotten were our fine pick of local guides. Amina, Hassan, and Raja were better than any google (rolling off days, dates and histories I found mind boggling).
We felt very lucky to have Mike as a tour host, he has a great sense of humour and also played the piano, keeping us well entertained. John thoroughly enjoyed his company as well, we all felt at ease and in foreign countries.
Thanks to Innovative Travel for a fabulous, hosted trip.
Lisa and John - travelled May/June 2023 on Travel Companions Club Tour to Egypt & Jordan. Booked through Margy Twigden - Travel Managers Broker, Auckland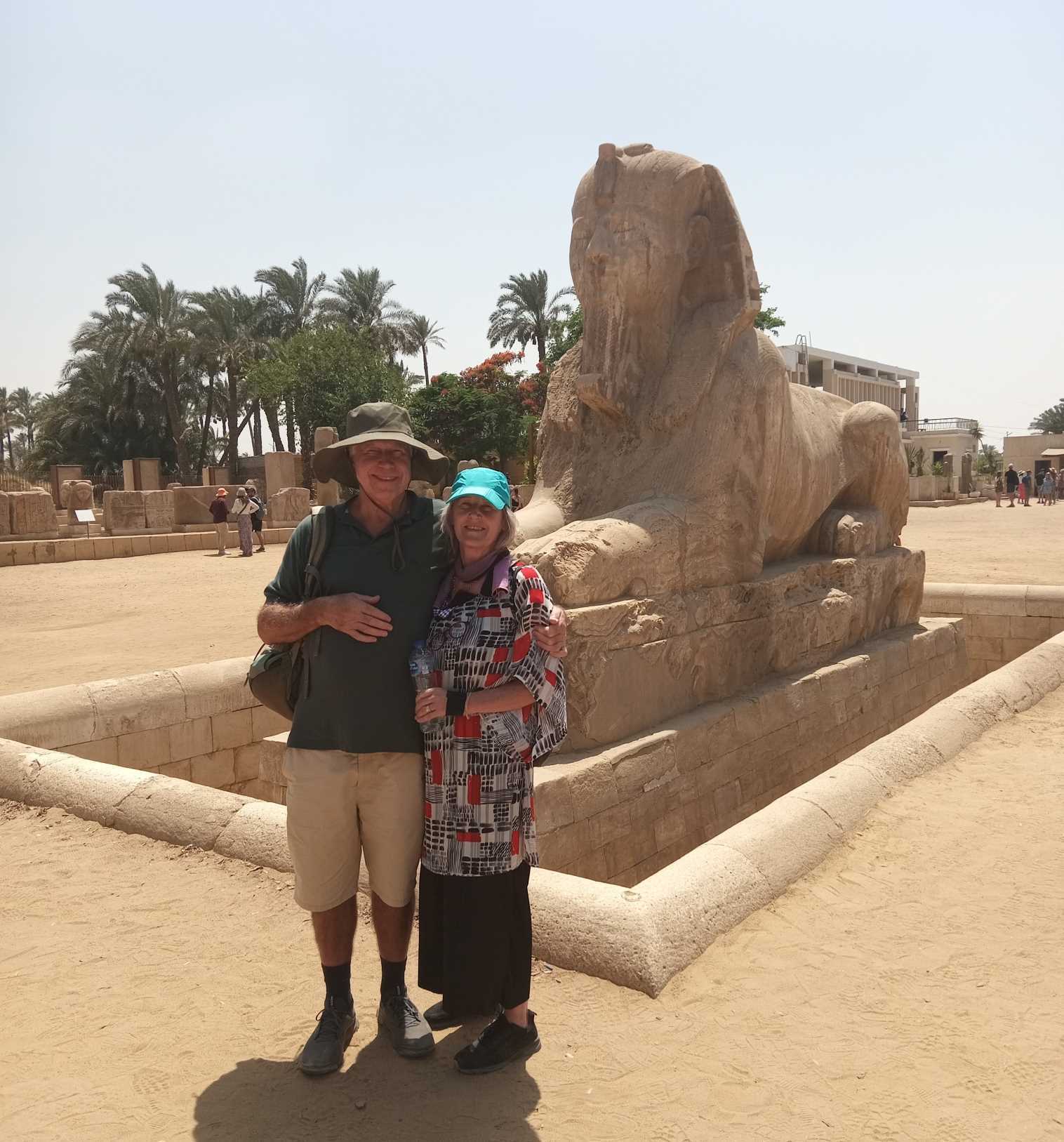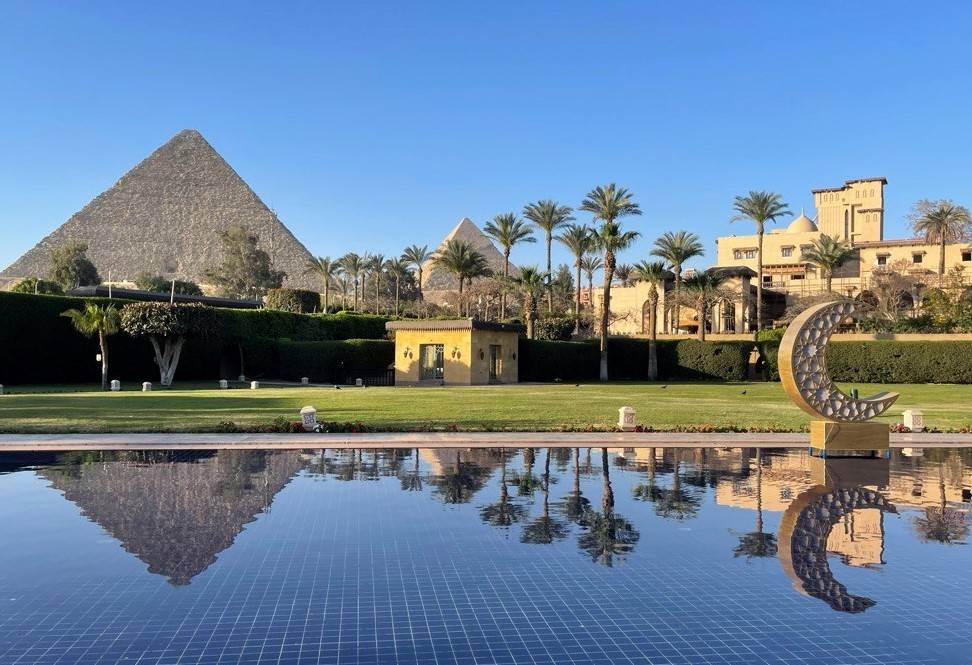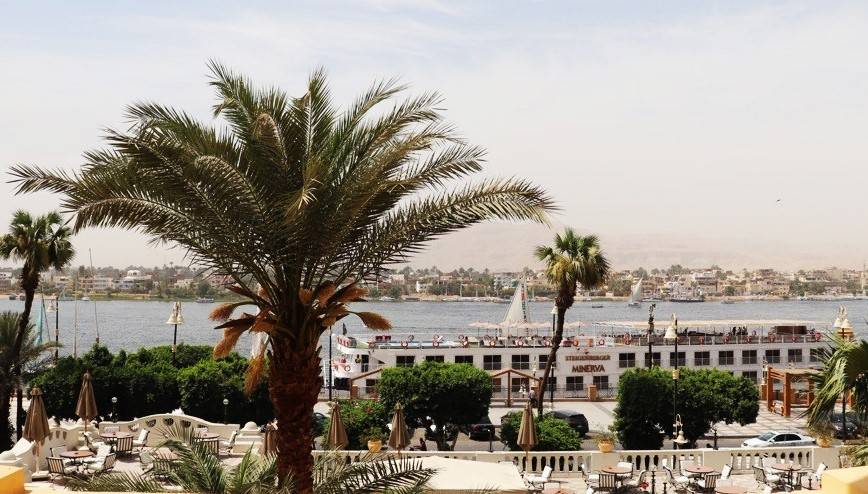 I recently took my mother on a trip to Egypt booked through Innovative Travel. We were met at Cairo Airport by Adel and from then on the service and attention from everyone associated with the trip was just outstanding.
Our Guides were Maryam in Cairo and Mena in Luxor. Nothing was too much trouble and their knowledge of the history of the country was incredible.
We also had assistance with our visas, flights, and hotel check-ins and having Adel available at any time by phone just made the whole trip worry-free. Mum is 70 and has some limitations as to what she is able to do - everyone worked to make things as easy as possible for her and this was greatly appreciated - we managed to visit all the sites we had requested. It was a quick five days, but we were amazed that we were able to fit in so much history and sights.
Egypt is an amazing country and we would be happy to revisit using the services of Innovative Travel, and I have recommended to many friends.
Belinda & Gillian
Travelled April 2023
We write to record our appreciation for the outstanding trip you put together for us in our recent travels through Egypt, Jordan and Israel. From the time we were met inside the airport at Cairo and escorted through the visa and customs procedures until the time we were deposited at Tel Aviv airport we cannot speak highly enough for the outstanding care and attention we received. Without exception the quality of the accommodation, vehicles we travelled in, the drivers and in particular the guides was of the highest standard. We were guided and guarded throughout as though we were VIPs. It became obvious to us the work that has gone in to make such a trip a reality. The staff in Egypt treated us like family and the same for our guide through Jordan. There was almost a tear in his eyes when we came to say goodbye. Once again our thanks for helping us make many life long memories.
David and Joan - travelled May 2023
Jonathon Prager - Travel Consultant, House of Travel Rangiora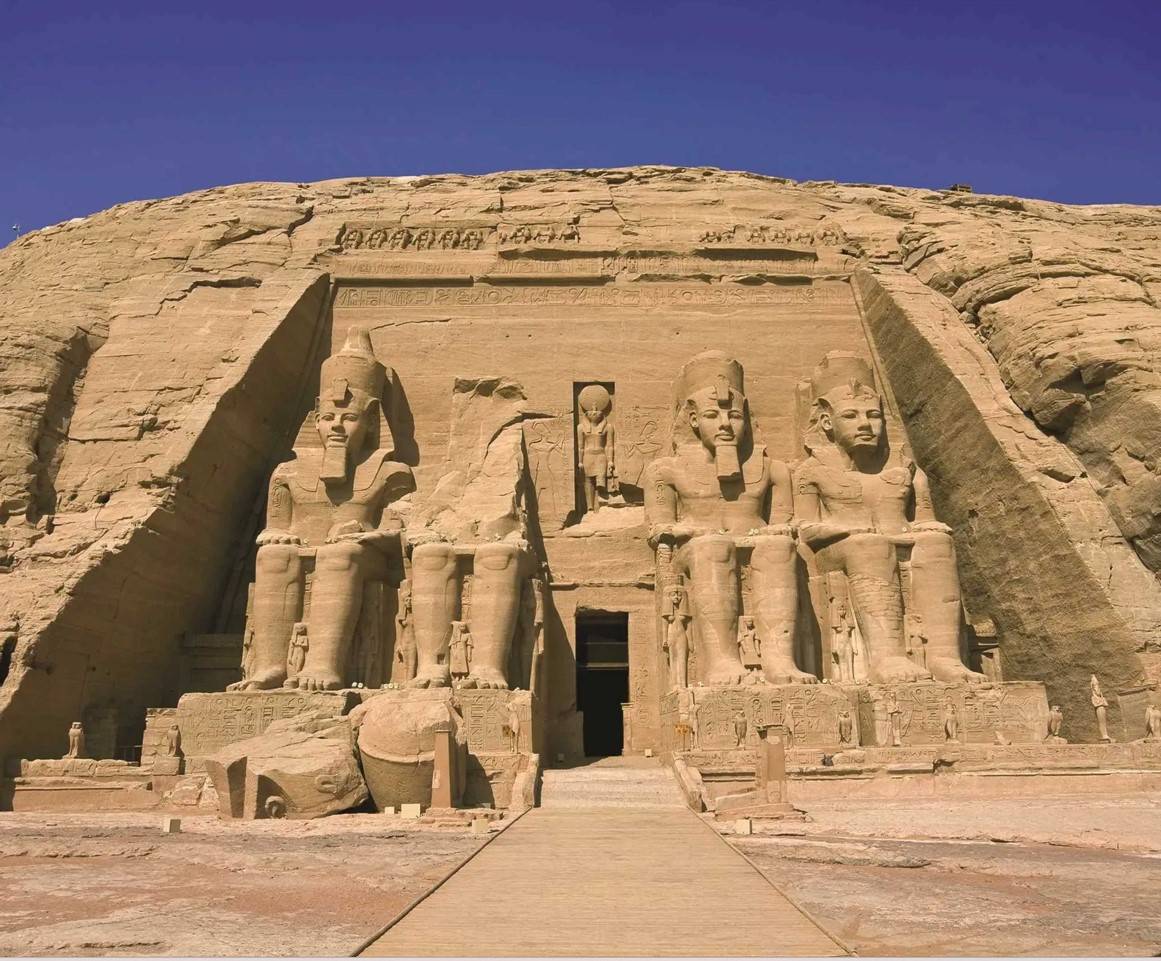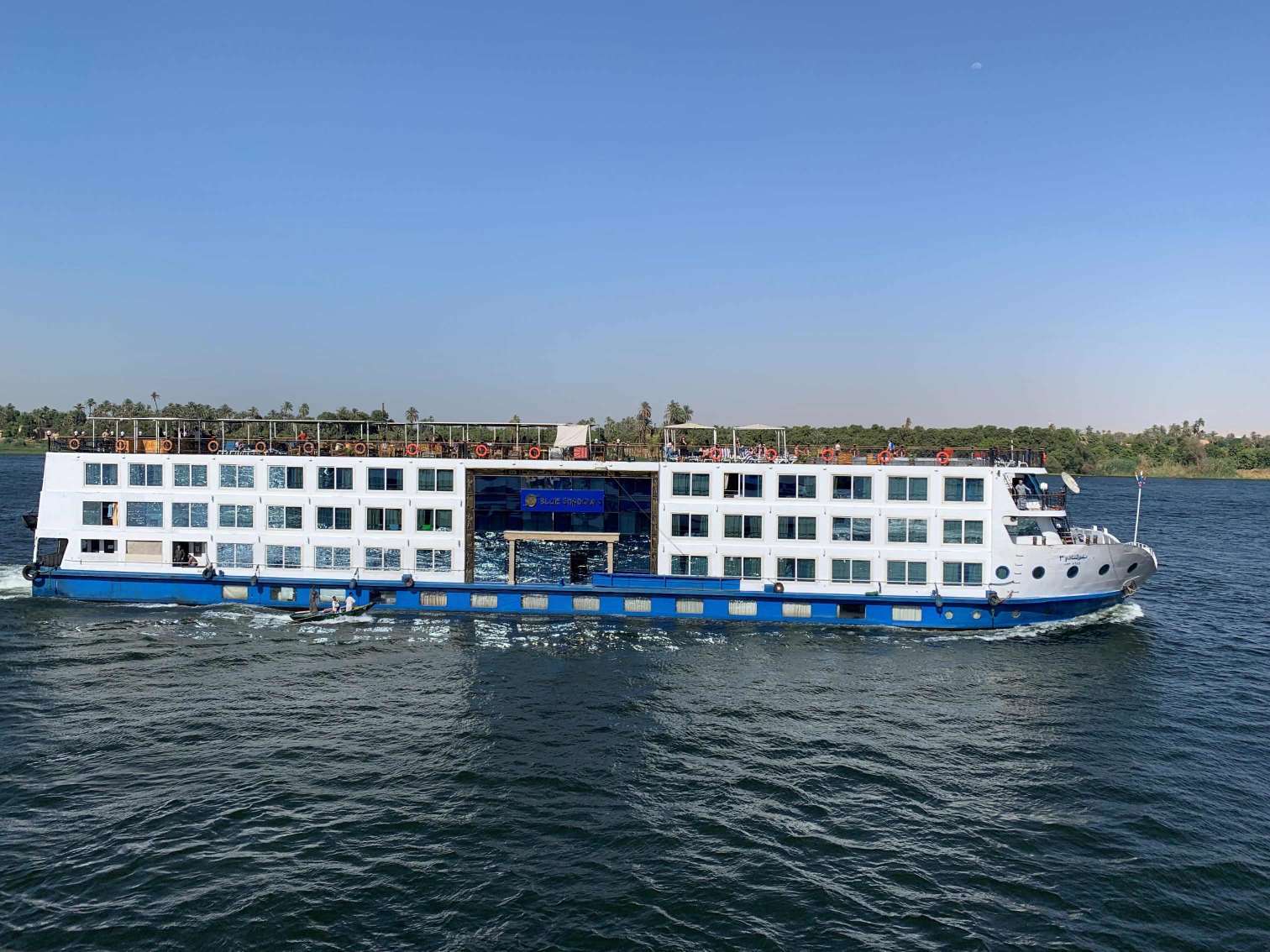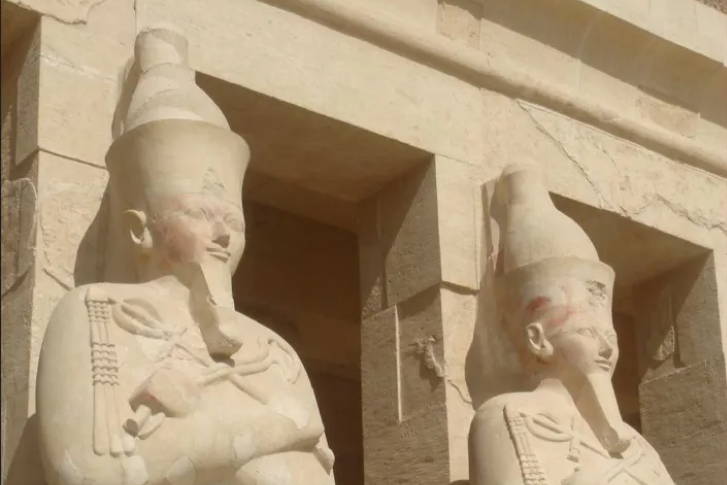 We have just returned from the Realms of the Pharoahs private tour. Both Grant and I would like to extend our sincere thanks for putting together this fantastic 14 day tour. From the time we arrived in Cairo till the day we left our whole trip was coordinated and organized seamlessly. A special thank you must go here for Amir who liaised so well with us and ensured that the tour went smoothly and that we felt safe in knowing everything was going as planned. Our two main guides Marco and Samir were absolutely amazing, they went out of their way to make this trip truly memorable and unforgettable. Both Samir and Marco went above and beyond to add a very personalized touch and we both felt as a private tour we got to experience the real Egypt on a more flexible and personal level. Both guys were extremely professional and were able to add those little things that were special. We were able to communicate sufficiently to understand them and when we didn't they were great at re-explaining till we did. We particularly enjoyed the Nile cruise as it gave us the time to sit back and enjoy both the scenery and the company of Samir our guide.
It is going to be almost impossible to find a holiday destination that can beat what this Egyptian tour gave us. Thank you Robyn and Innovative Travel for ensuring we had a safe and truly memorable experience in that wonderful and deeply historical and fascinating culture.
Grant and Wendy - travelled April 2023
Susie Bernard - Travel Consultant, House of Travel Lakers   
Well done and HUGE thanks to Innovative Travel for all your supportive and very professional care and support to my clients Darren & Karen.
Very, very relieved to see that their Emirates flight has just landed at Auckland Airport!!!!
Many thanks to you all especially Tony on the ground in Egypt who has worked tirelessly to insure that their safety was paramount and that they got a small taste of just how amazing Egypt is. I am positive they will return.
Once again I can express my sincere gratitude to you and your Egyptian representatives who all who went above and beyond !!
Sandra Barclay Graham – Travel Broker, You Travel Manly
Clients travelled March 2020 at the start of Covid-19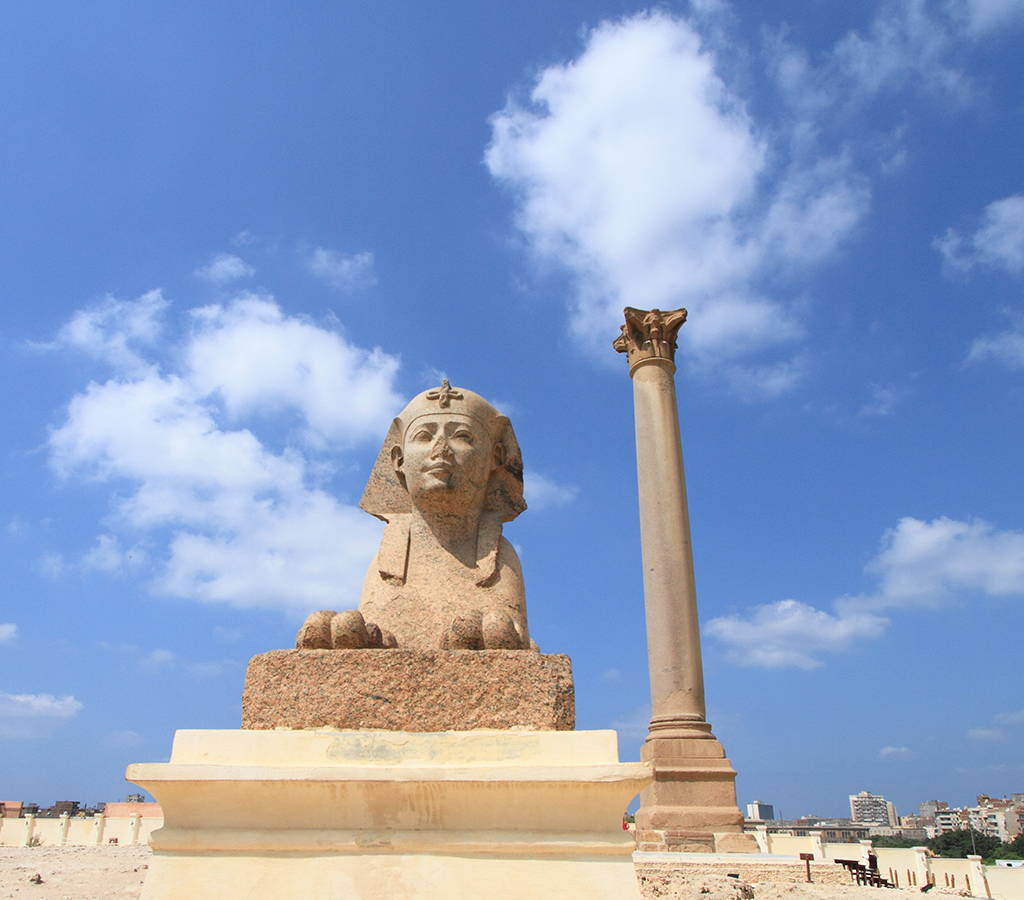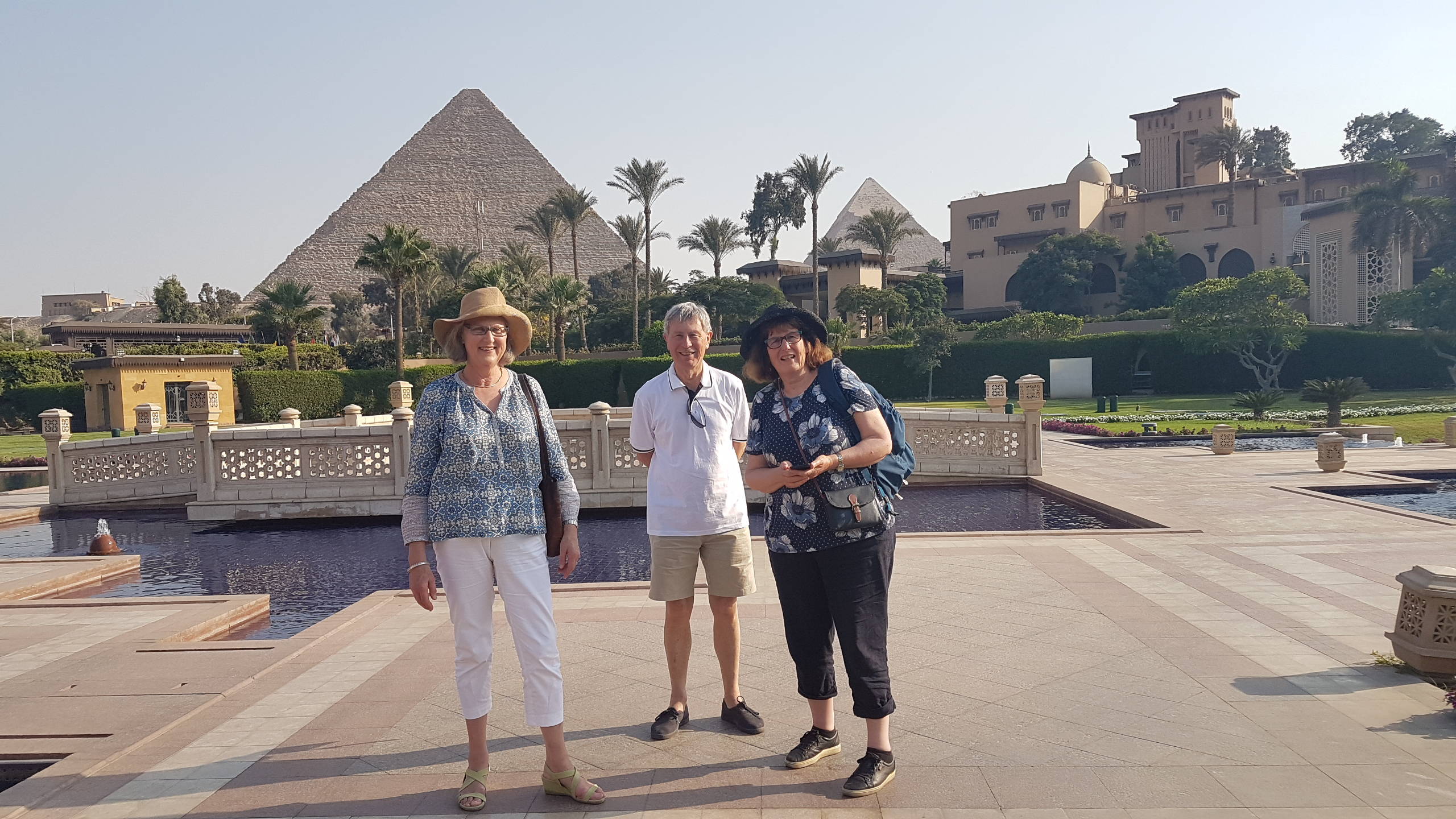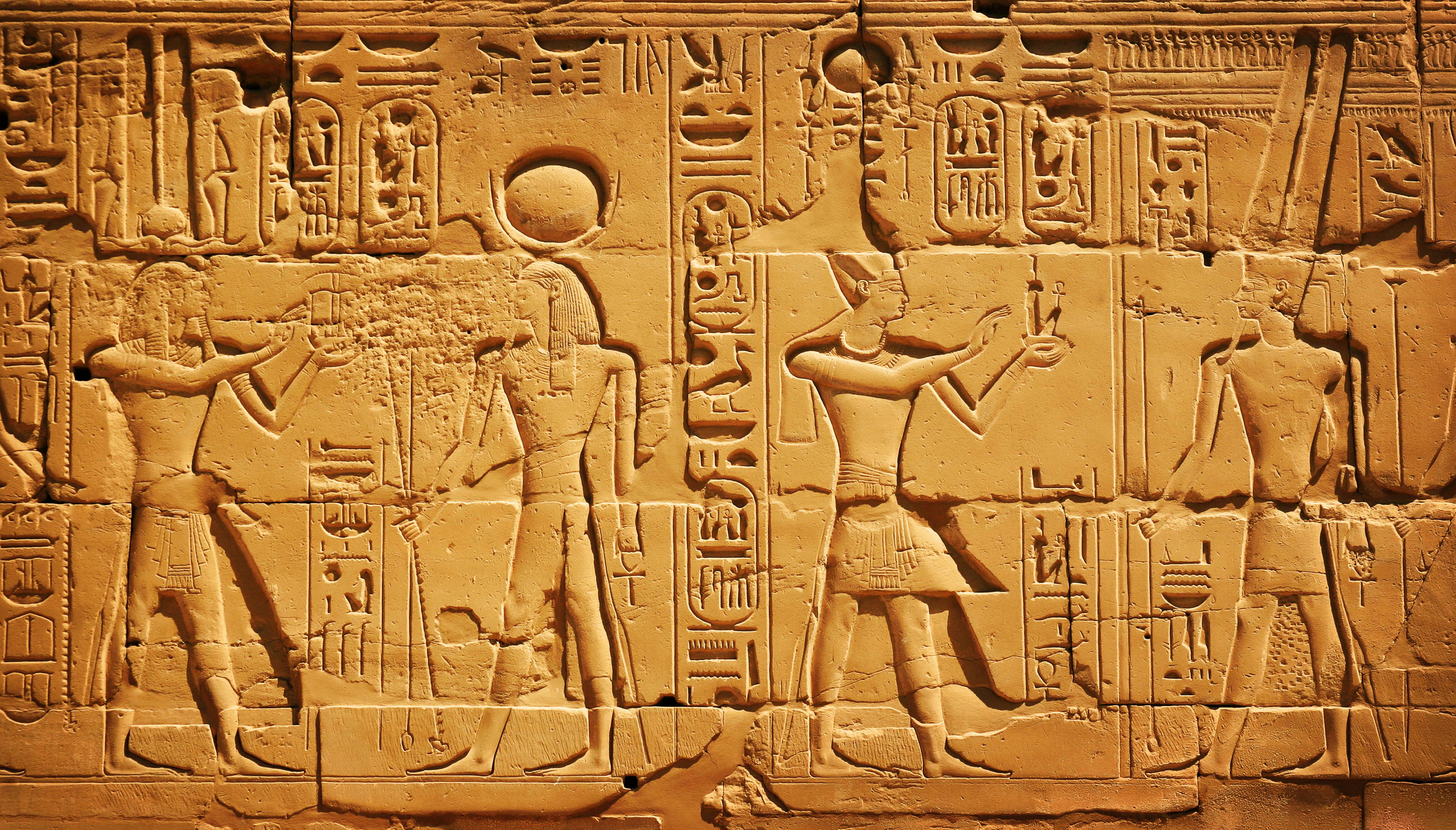 In September 2019 the Friends of Te Papa enjoyed a simply fabulous tour of Egypt with Innovative Travel, discovering the ancient architecture and art of the Pharaohs with our wonderfully knowledgeable guide Nihal. We marvelled at the intricate and brightly coloured tomb art, felt dwarfed by the immensity of ancient monuments and temples and were fascinated by the sharp contrast between arid desert and the lush tropical greenery and fields along the Nile. Waking up to see the great pyramid in the dawn light, just across the lawn at Marriott Mena House, cruising the Nile in the luxurious Sonesta St George, wandering through the magnificent Winter Palace at Luxor, or channelling Agatha Christie at the Old Cataract Hotel are memories to be forever treasured. And we do recommend going on to Jordan - fabulous Petra, the beauty of the desert at Wadi Rum, floating in the Dead Sea, tasting the local cuisine and meeting the wonderfully hospitable locals made for the perfect finish to our tour. Thank you Innovative!
Elizabeth Kay, travelled to Egypt with Friends of Te Papa, September 2019
If your dream is to see/do particular things in Egypt with no hassle, I would highly recommend using Innovative Travel to plan and book a personal itinerary for you. Apart from the more common sights I gave them information about our interests and they were able to also include visits to places we did not know about – like the wonderful textile museum in Cairo which we had almost to ourselves. While in Alexandria we found out that the Library had a collection of manuscripts – not in the visit that had been arranged for us, but immediately we said we were interested tickets were procured and we had a private guide to show us through. We were met and accompanied wherever we wanted to go but we also enjoyed having 'downtime' built in for relaxing or doing our 'own thing'. Our accommodation was well chosen in terms of location and we particularly enjoyed the exceptional pool at the hotel in Aswan. We had a wonderful trip.
Shona from Wellington, travelled October 2019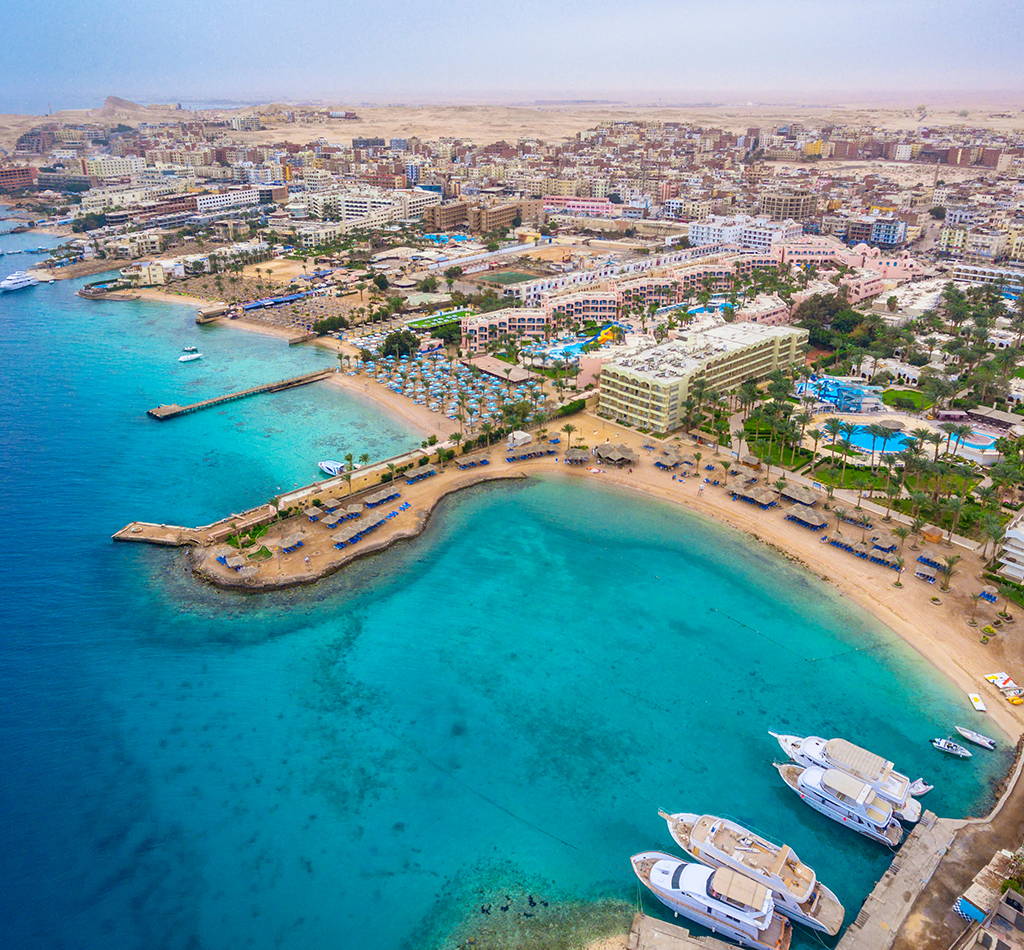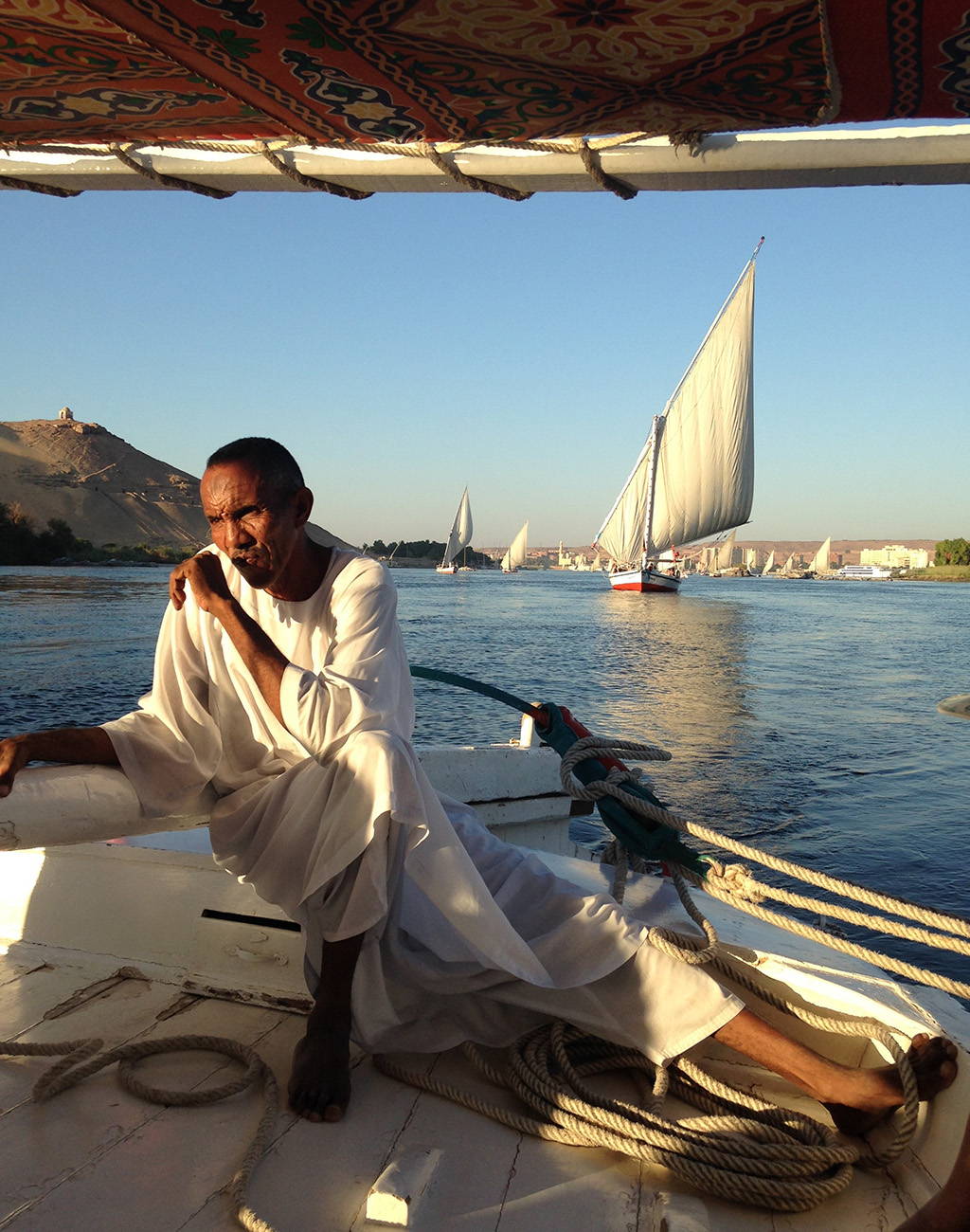 I've wanted to go to Egypt for so many years, so my expectations were really high but the tailor made package Innovative Travel put together for us exceeded all those expectations. The Nile Cruise was my absolute highlight for the variety of ancient sites we saw, especially the Valley of the Kings and Queens, our excellent guide there, the quality of the food and service on the boat and that wonderful felucca sail on our last afternoon. Altogether a brilliant experience. We opted to go to Alexandria to see the amazing new library there including its fascinating manuscript museum. Another addition was the textile museum in Cairo which we had almost to ourselves. The quality of the linen and workmanship from 3,500 years ago was especially eye catching.

Everywhere we were met on time, no matter what hour of day or night and driven by charming people to our next venue. We had good hotels and guides throughout and enough 'down time' to relax and enjoy some wonderful swimming pools. The balance of activities was pretty near perfect. For me it was one of those 'trips of a lifetime' and I'd highly recommend Innovative Travel's organisation, attention to detail and choice of partners on the ground. I have some very special memories of this trip to treasure.
Jacky from Fulmer, Buckinghamshire, UK
Travelled October 2019
Local guides were awesome. Help, service and peace of mind from the local representative was the best. Guide became good friends - made the trip so easy, relaxing and an awesome experience. Service on the Nile cruise was exceptional. The whole trip was amazing. Well done Innovative, you're the greatest.
Ian S - travel agent Robbie Bell, House of Travel
August 2019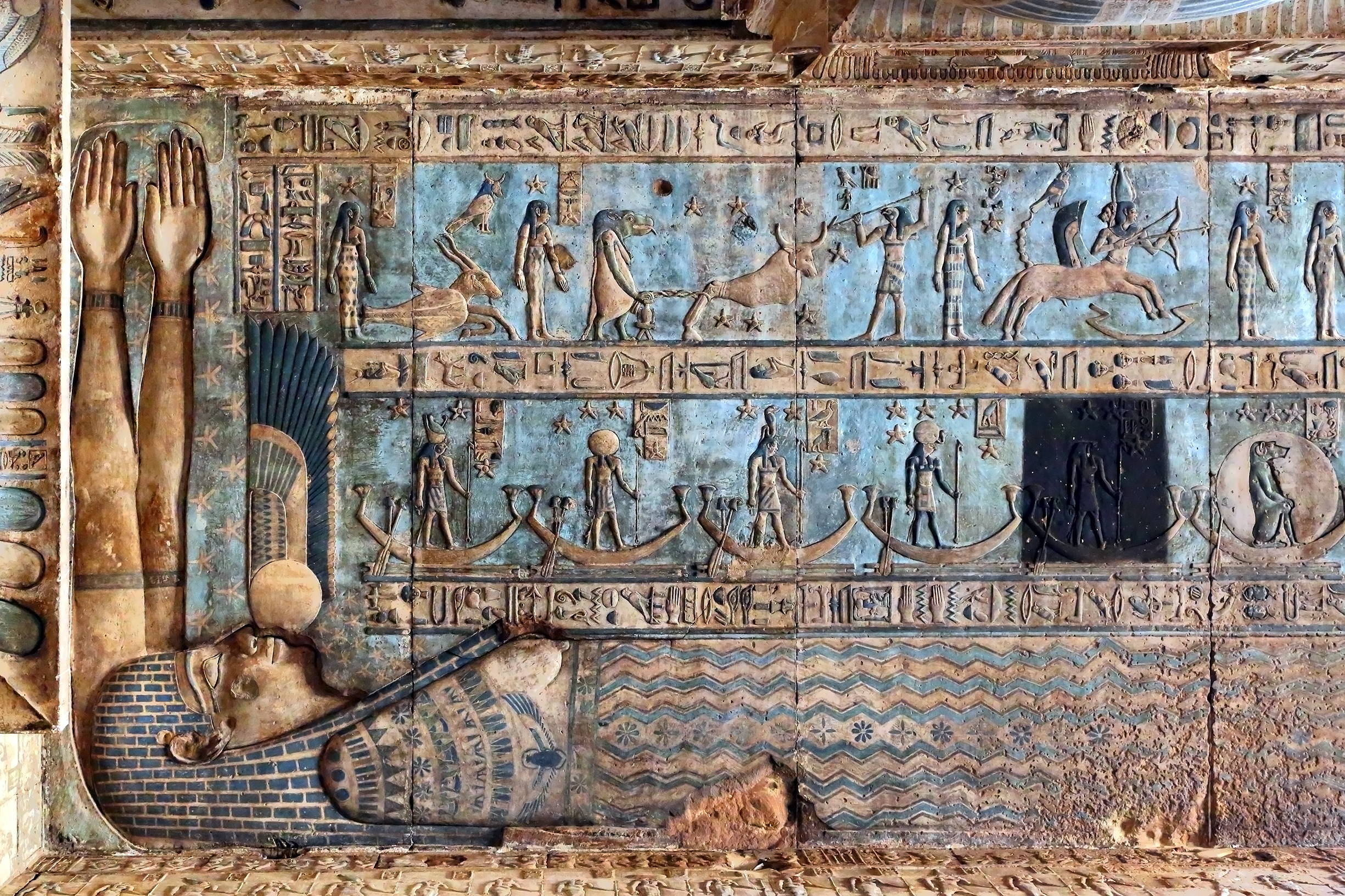 To have the guide on arrival is worth its weight in gold. The knowledge from all guides was outstanding. What a special hotel the Marriott Mena House is. I will be trying hard to convince clients this is the place to stay. I would try and encourage clients to upgrade to Sonesta St George. Highlights were The Pyramids and Abu Simbel. Egypt went beyond my expectations.
Maxine Whiting
House of Travel Ashburton
July 2019
Very efficient, friendly, professional service. They treated me like a VIP! They always made me feel safe. Tour leader was very welcoming. Excellent itinerary, saw some incredible sights. Extremely well organised - couldn't fault it! Innovative Travel are superior to others - peace of mind as you have been operating for 30 years. Marriott Mena House Cairo was superb and it was incredible to be so close to the Pyramids. Excellent standard of hotels, great staff and service. The Nile Goddess cruise was excellent - great food, staff & service. Well organised - loved the cruise! Guides were very knowledgeable and friendly. I learnt so much about ancient Egypt from them. Will absolutely recommend you in future. Innovative Travel provided a highly organised, seamless holiday - trip of a lifetime. Thank you so much!
Lisa - client of Juanita Smart - Travel Managers, Picton
Travelled July 2019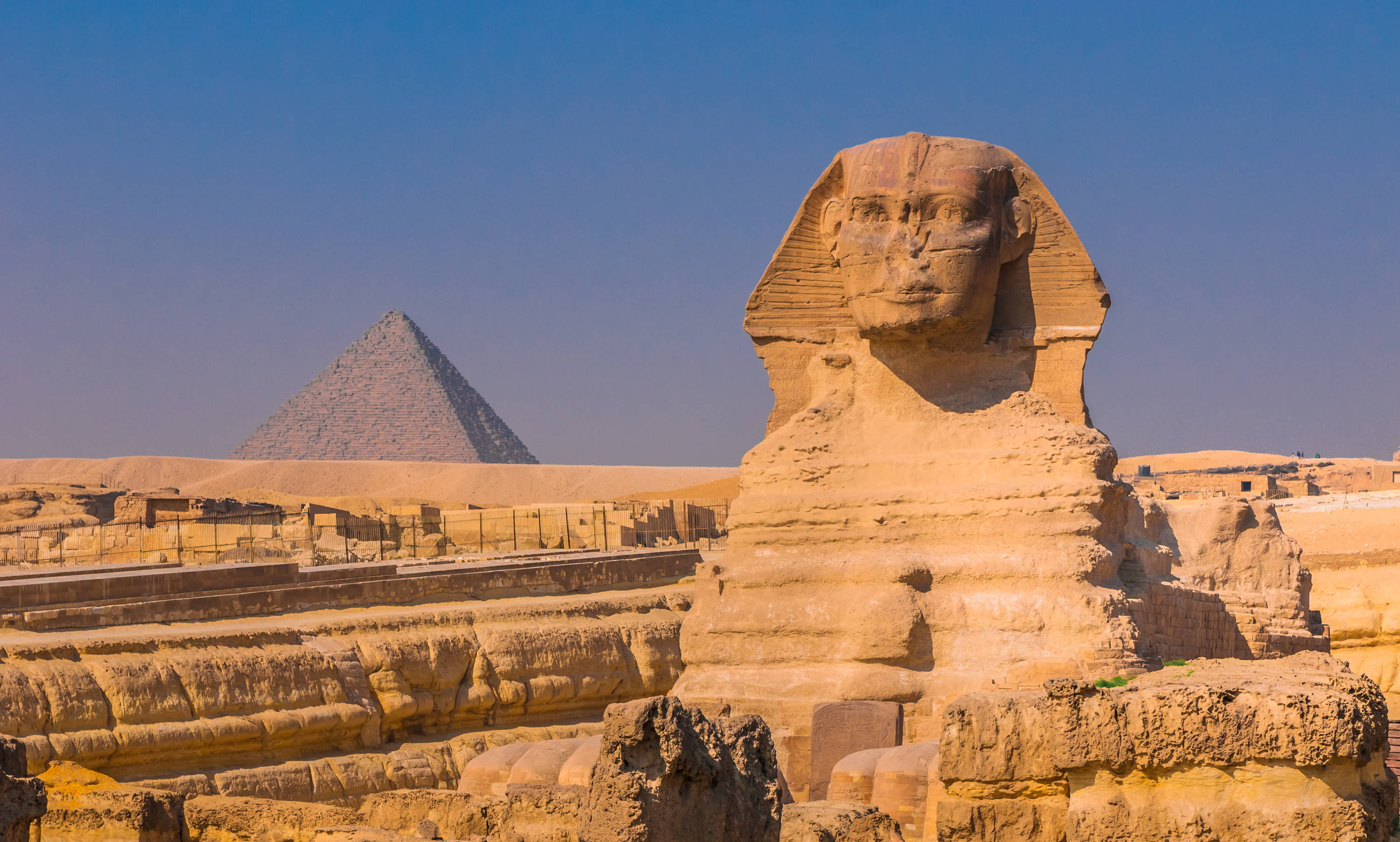 To think that Egypt was just a fill in. It has turned out to be a highlight of our trip. We have been treated royally wherever we went and being a party of two, we have enjoyed a private tour with a private guide and limousine at all times. We cannot fault Emeco or any of their staff.
If we have any complaint it is that the Egyptians are far too good as salesmen and we have bought much more than we intended.
Rose and John.
Travel agent: Dayan Muntz, House of Travel Upper Riccarton
May 2019
We have just returned from overseas and while over there we were on one of your tours. The 6 day Essence of Egypt. I must let you know that the service we received was second to none. At all times we felt we were the centre of the staff's attention and they listened to our needs and informed us so well. By the end of the tour we felt we had made new friends who had been so happy to show us around their country. I would, and have, recommended this tour to any wishing to visit Egypt. Thank you for your part played in this.
 
Jim and Raewyn Wiseman (Nelson)
Egypt - September 2018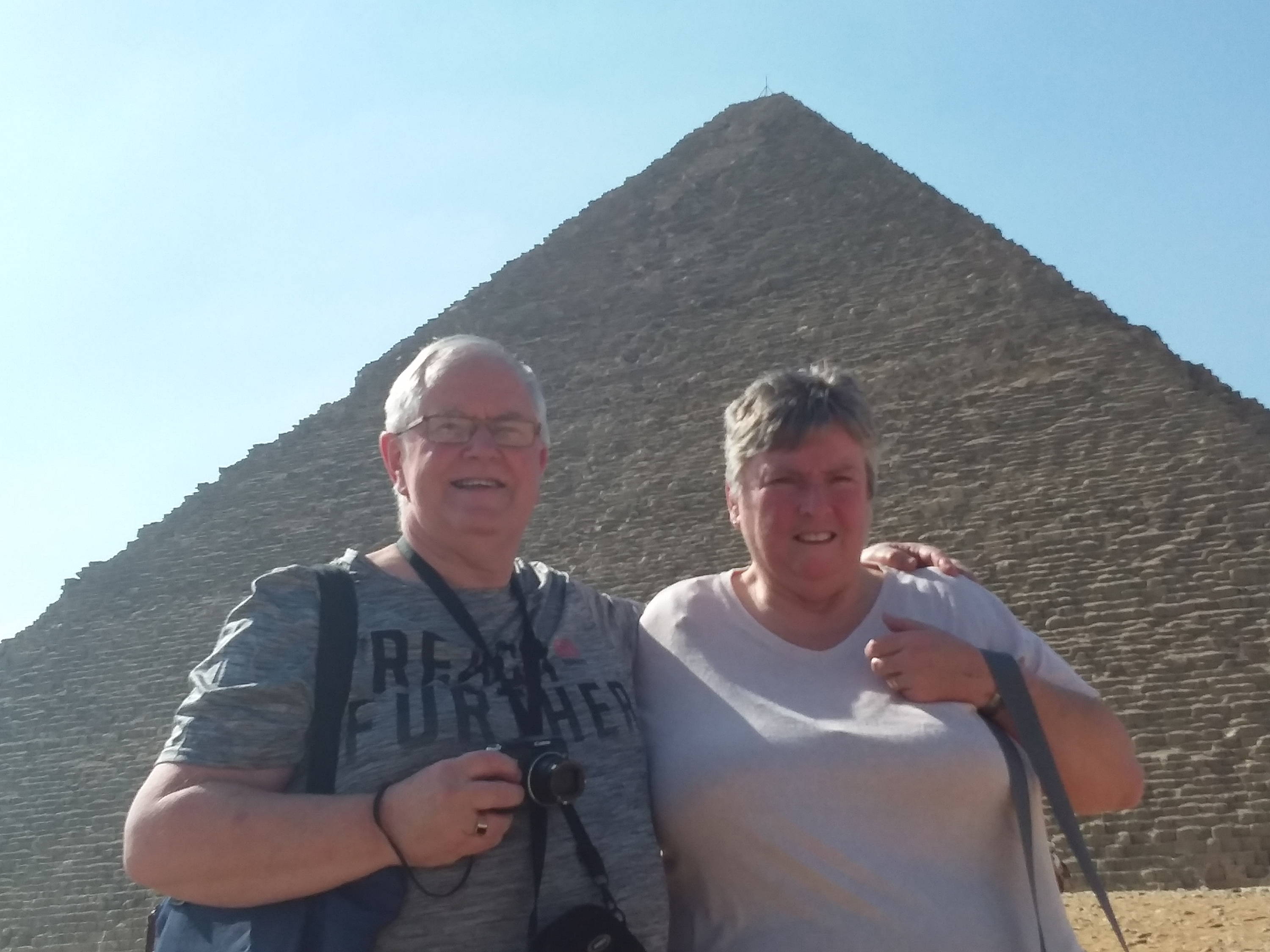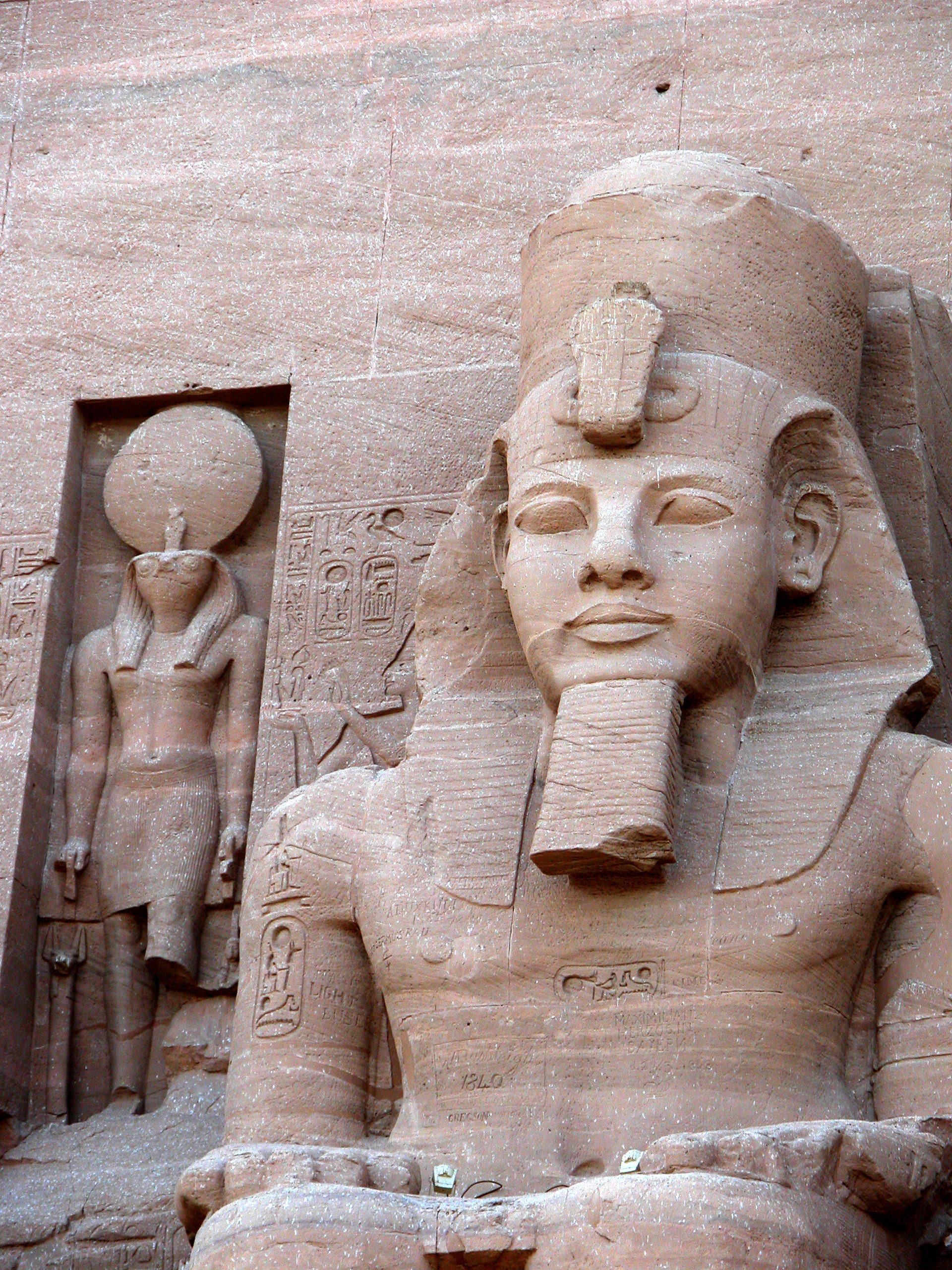 We had delayed visiting the Middle East in the past due to the 'troubles' however decided to book for 2018. We found it perfectly safe although always a presence of police/army personnel. We decided on taking a small group tour (min 2 max 12 persons). What a wonderful experience we had with Innovative Travel and their Cairo based business partner. From the time of our arrival at Cairo to our departure we were individually guided by the wonderful guides from Emeco Travel - in particular Ahmed Said, Marian Maher and Islam Tawfeik. At arrival and departures from airports and border crossings we were personnally escorted. As there are so many "highlights" the one that we would recommend in Egypt is the Hot Air Balloon from Luxor, this gives a different perspective seeing this area from the air!
Israel was a marvellous experience and we extended our time at the end of the tour to spend extra days at the Old City of Jerusalem. The highlight in Jordan was of course Petra.

We highly recommend Innovative Travel as all our travel plans went so smoothly. We had a total of 11 flights altogether and the organisation between Innovative and Ranee McGregor from Cruise Connections was fantastic.

Colin & Trish
Egypt, Israel Splendours & Jordan - August / September 2018

I had a wonderful time exploring Egypt & Jordan. The visa assistance was great in both Egypt and Jordan, as well as the meet and greet services. The guides were excellent and I got on with my Jordan guide particularly well. The hotels were perfect, clean and tidy - and I loved the tent experience in Wadi Rum. Great photo opportunities and plenty of chances to stop, explore and take photos.
I felt very safe, there were plenty of security check points and a police presence.
The highlight for me certainly was Jordan - I would love to return.

Leslie
Agent: Lisa Watson, You Travel Manukau
Egypt & Jordan - May 2018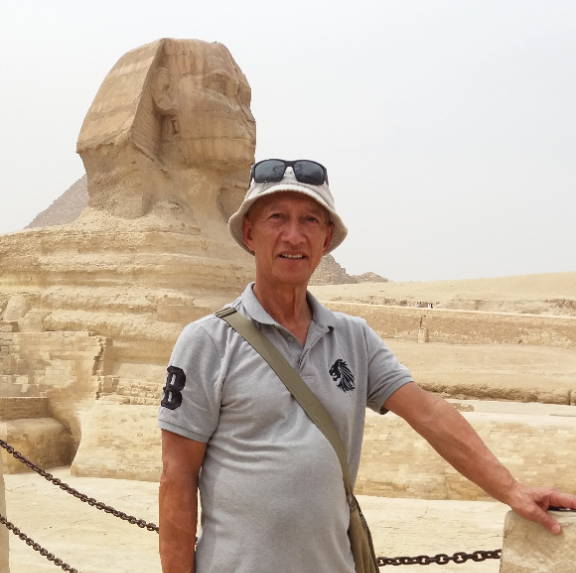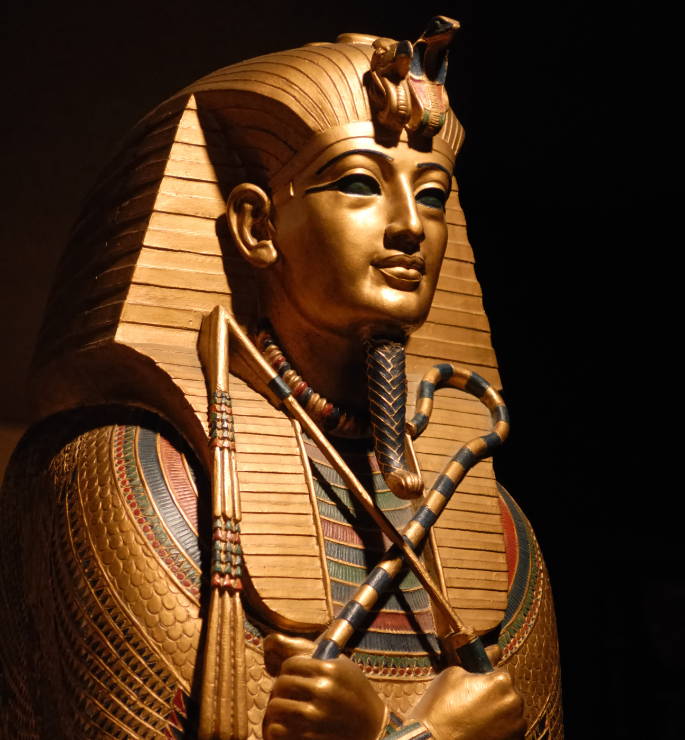 The airport reps in both Egypt and Jordan were fantastic. Professional and totally understood the systems of their airports. Entry and visas were sorted quickly and efficiently with no stress. Muhammad Ali in Cairo was fantastic with his knowledge of the 1 hour transfer to Giza - he turned it into a guided tour with information on architecture, history, places of interest and just answering my questions about local issues and customs.
Our guides were very well educated, spoke wonderful English and were knowledgeable with great senses of humour.
Loved the Steigenberger Pyramids Hotel - a great base for my Cairo explorations.
My driver was amazing - I'm sure I got the best information in Egypt. He stayed calm in the full on traffic. I felt very safe at all times and found people to be honest, trustworthy, respectful and willing to go the extra mile.

Karen
Agent: Bridgette Kempf, NZ Travel Brokers
4 Day Cairo (and Jordan) Holiday - October 2017

We loved Egypt because we were spoilt all the way by Innovative Travel. I was a bit nervous, but there was no need - we were met everywhere and individually guided to some of the most stunning places in the world. The pyramids were especially wonderful and our hotel room was right there overlooking them.
And we loved the Cairo Museum (even though I'm not a Museum person) and the Valley of the Kings, and the boat trip up the Nile - all of it was so memorable and so well organised. I can't recommend Egypt highly enough for the trip of a lifetime.

Felicity & Chris
Agent: House of Travel Merivale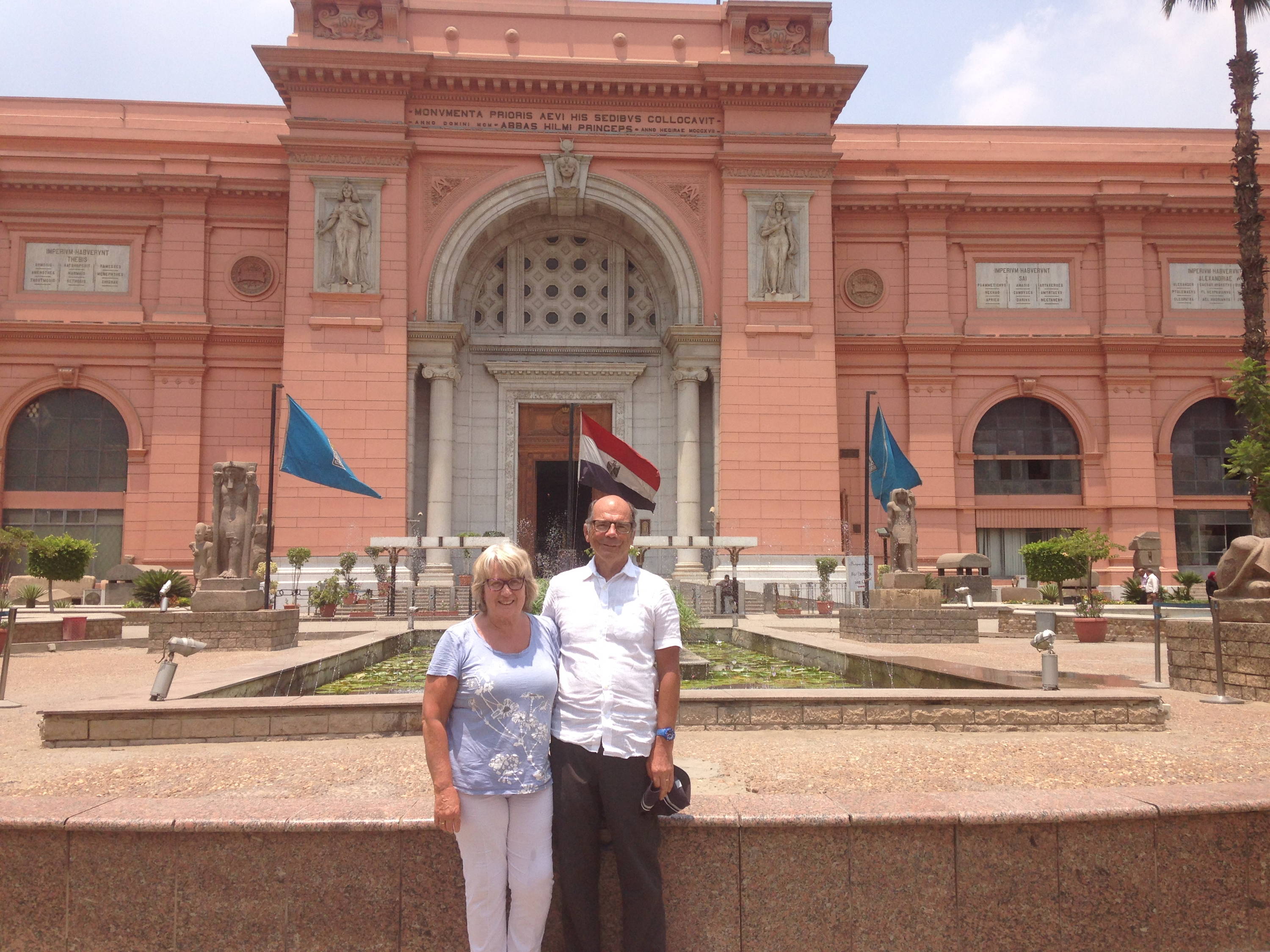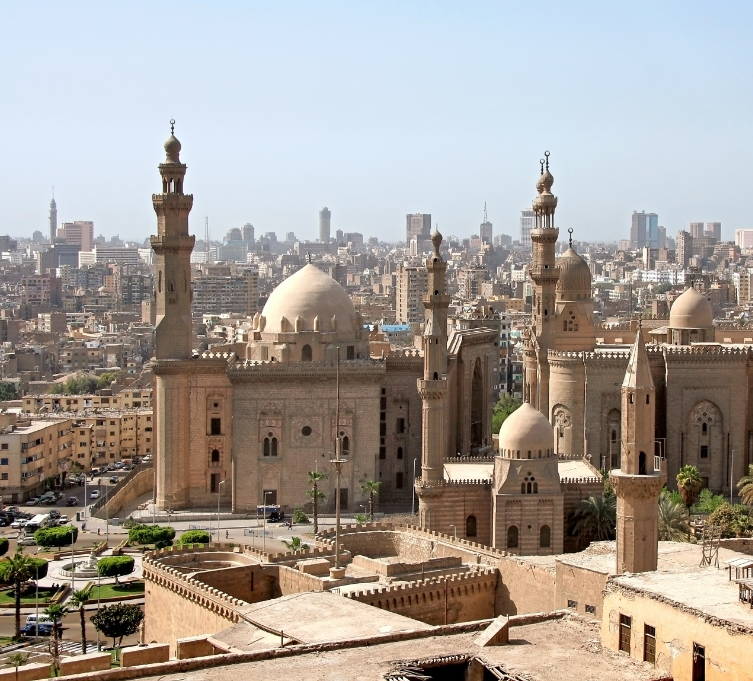 The drivers we had were excellent and we felt safe in their care. It was interesting how the Cairo driving system works. We had different guides in the various locations - one that really stood out was Islam who guided us on the 3 nights down the Nile. A very passionate young man. Our tour leader in Cairo - Ramez - was excellent and went out of his way to make sure we were safe on our connecting air flights. He went out of his way to make our journey enjoyable.
Throughout our tour our hotels were great. We were given rooms with lovely views and the meals were very good.
Highlights for us were the Giza Pyramids and the Valley of the Kings. Also the 3 night cruise on the Nile.

Ron & Diane
Agent: Rosalind Chapman You Travel
Realms of the Pharaohs - September 2017

I have just returned from Egypt and the Innovative Travel tour that culminated in the 75th anniversary celebrations for the Battle of El Alamein. This tour surpassed all my expectations and I have returned to New Zealand with huge enthusiasm for Egypt and what is has to offer the tourist.
Our local Egyptian guide had an infectious enthusiasm for her country and a great knowledge of its History.

Jan G
Egypt - October 2017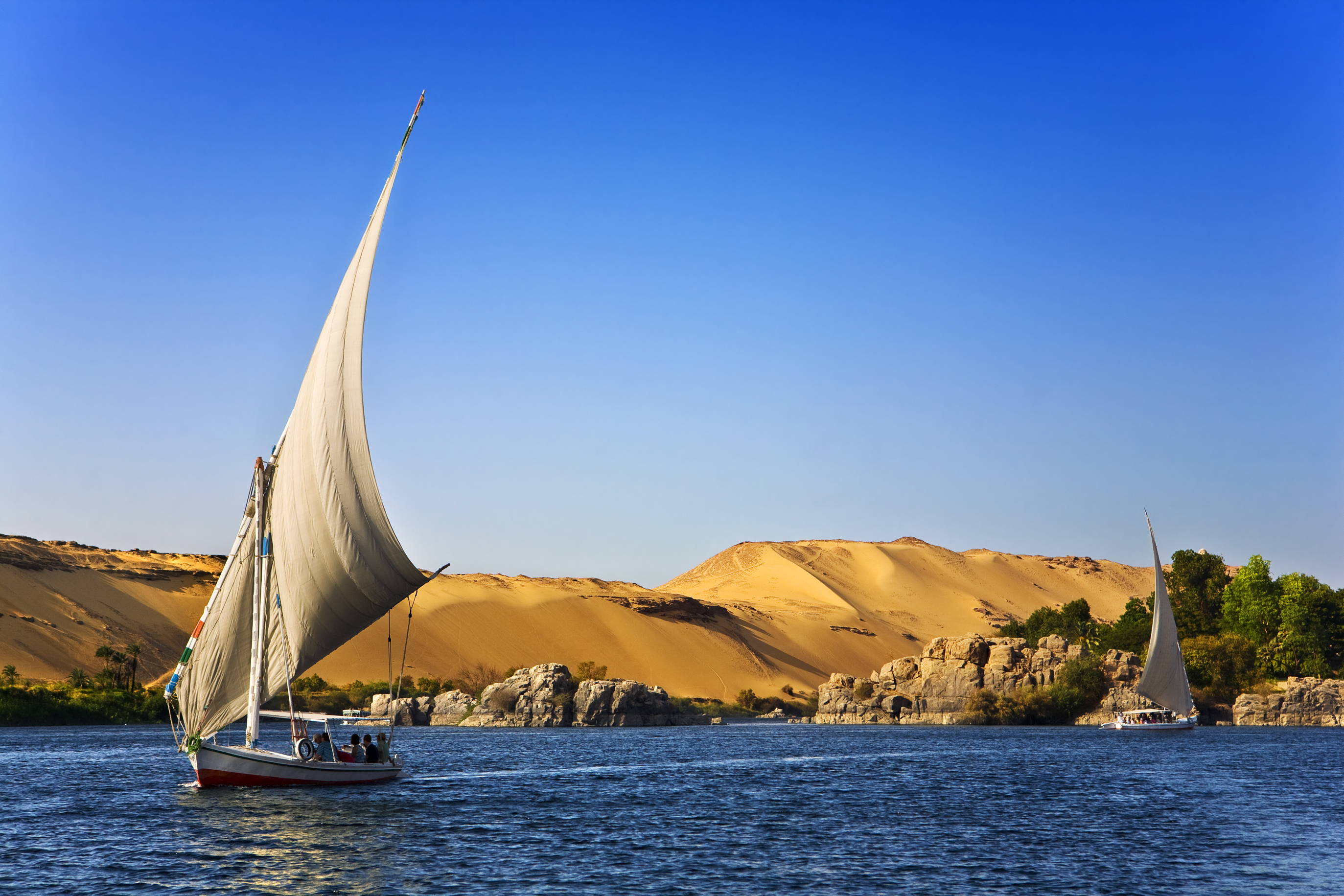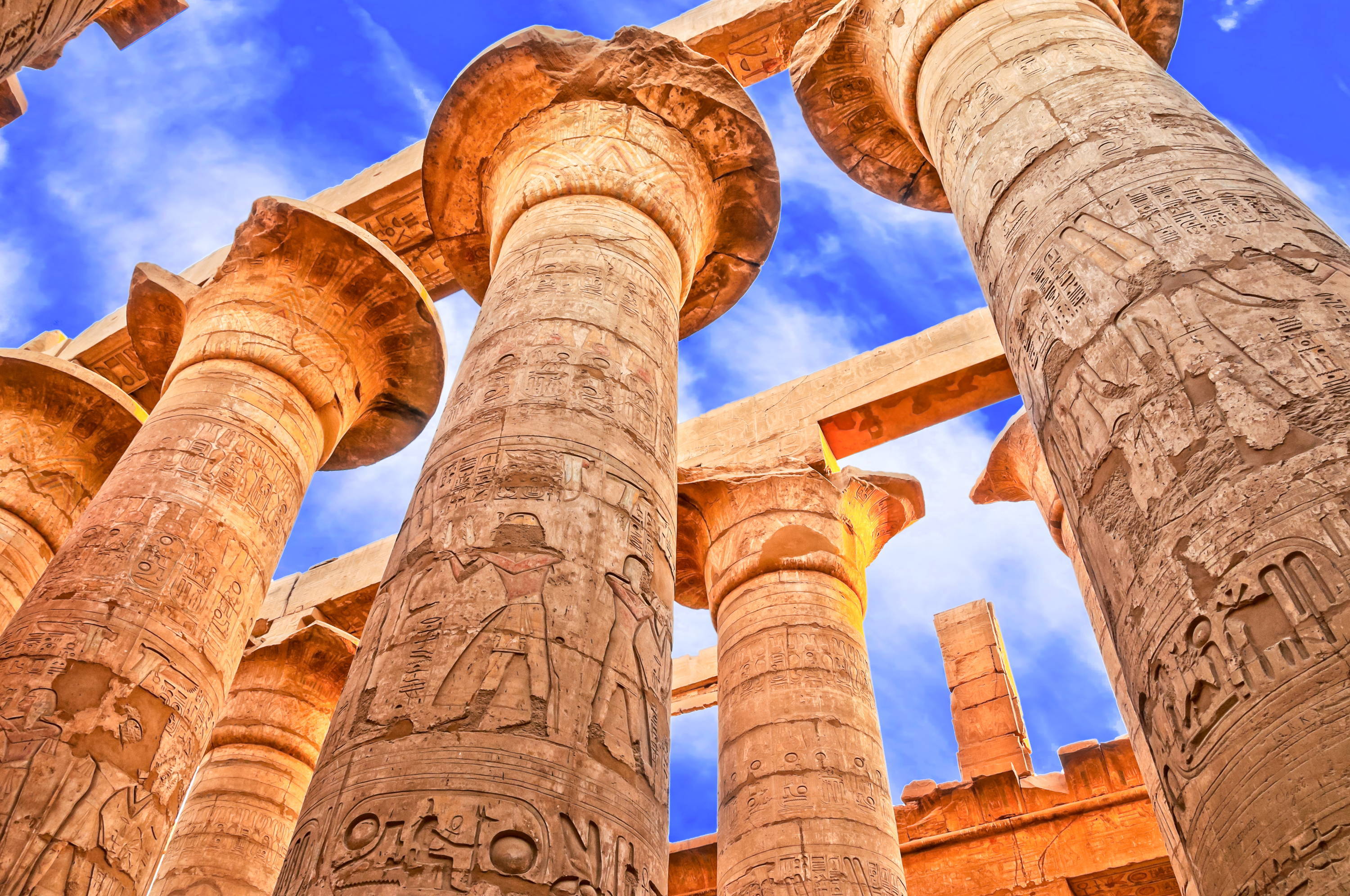 During our recent holiday to Egypt we experienced a Nile Cruise, and amazing accommodation at the Sofitel Legend Old Cataract in Aswan, the Sonesta St. George in Luxor and Le Meridian Pyramids in Cairo, plus sightseeing in all cities, a trip to Abu Simbel and the Mummy Museum, in Luxor. What an experience. Every thing went well, and the hotels and local representatives of Innovative Travel were excellent.

Can't wait to plan our next trip .. perhaps Asia next time.

Karen & Bernard
Egypt - August 2016

Peaceful is exactly how I felt on my short stay Egypt. From the moment I met my private guide in Cairo airport I was made to feel very welcome.
I stayed at the amazing luxurious Mena House hotel. I couldn't wipe the grin from my face as I stepped out of my room onto the balcony and was gazing straight at the oldest Seven Wonders of the Ancient World - the Pyramids. Absolutely stunning.
To explore the ancient sights of Giza with an Egyptologist guide is an experience I will never forget. I learnt so many mind boggling facts. The temples of Karnak and Luxor are awe-inspiring, as is Avenue of Sphinxes. Across the River Nile lies the monuments, temples and tombs of the West Bank including the Valley of the Kings, Valley of the Queens and Temple of Hatshepsut. An Egyptologist guide will bring history alive and leave you quite breathless as you process the information and capture amazing scenes on film.
At all times I felt safe during my visit. Tight security surrounds major sights and hotels. Local people are overwhelmed with relief to see tourism being to swell again. Already Brits, South Americans, Chinese and Indian tourists are flocking back to this amazing destination. Don't delay your own visit and be sure to spend a minimum of 10 days to maximise your experience.
Marie Coles
Egypt - August 2016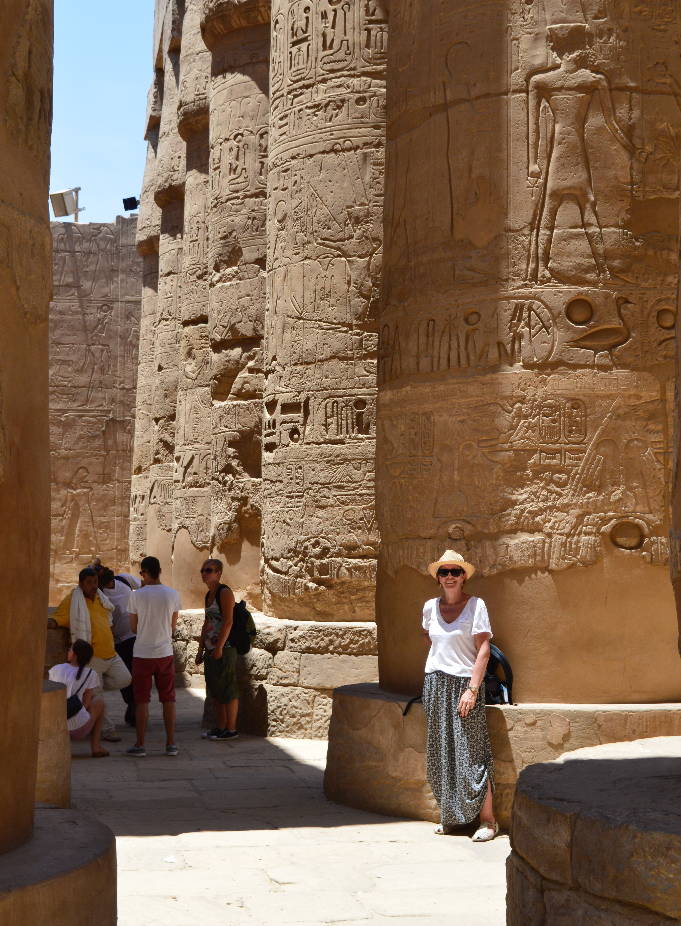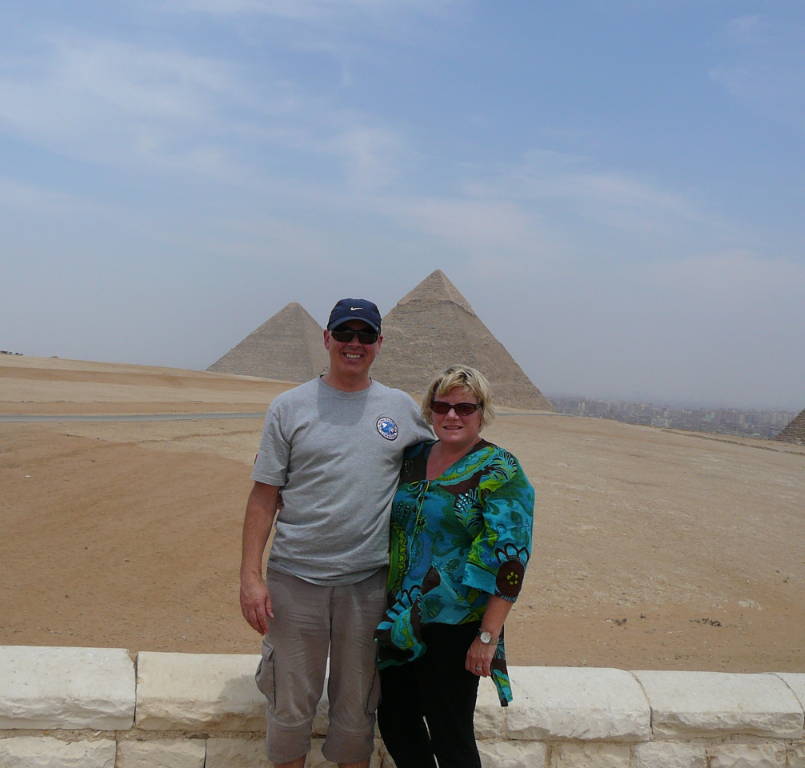 We had a fantastic trip. We were a bit spoilt with tourism being so affected by the troubles, getting individual attention for most of our trip. We felt totally safe throughout our trip. The media blow so much out of proportion, and the local guides are totally in touch with what's going on around the place, so we always felt like we were in a safe pair of hands.

Our guides and drivers have been brilliant throughout our holiday. The hotels have ranged from pretty good to amazing, but the people have always been a delight. Especially our driver in Jordan who accompanied us up the 800 steps to the Monastery at Petra. Another special person was our guide on the Nile Cruise and Luxor. He was a very friendly and knowledgeable chap who managed to manoeuvre us about always missing the bigger crowds and tour busses where ever we went. People like him turn good trips into great ones.

Tony & Sarah
Agent: Joanna Devereaux - The Travel Brokers
Egypt, Jordan & Israel, May 2016

Click to view our online brochures. We also offer printed brochures to order. Enquire here
Read testimonials from past Innovative Travellers whom we have helped to explore the globe.
Click to sign up for our amazing email exclusive offers, free events, travel tips, and more.