Four tips on how to choose the right African Safari
Author: Robyn Galloway
Date: 19 May 2020
So you are ready for a grand adventure, to explore the back and beyond of Africa.
As a veteran member of the travel industry, when I was considering taking a safari, one of the first things that I had to realise is that a Safari is not a tour! When you are getting ready to travel through wild, untamed country, the choice of vehicle is incredibly important. The reality is that to access some amazing animal viewing, driving will be on dirt roads, across country in Safari parks, and at other times off-piste because there is amazing wildlife to view. Sometimes of course there is the luxury of a tar sealed road. So ask questions about your Safari Truck; it must have great suspension, a high wheel base with specially equipped well-padded seats. The higher the wheel base, the greater advantage for you. As it enables safer, uninterrupted viewing, compared to the low wheel base safari jeeps. Sometimes I have received queries about self-drive. The reality is if you want to really experience the best Africa has to offer, the high wheel base safari truck with an experienced safari host will provide access into areas where there are no roads, and where local knowledge is paramount.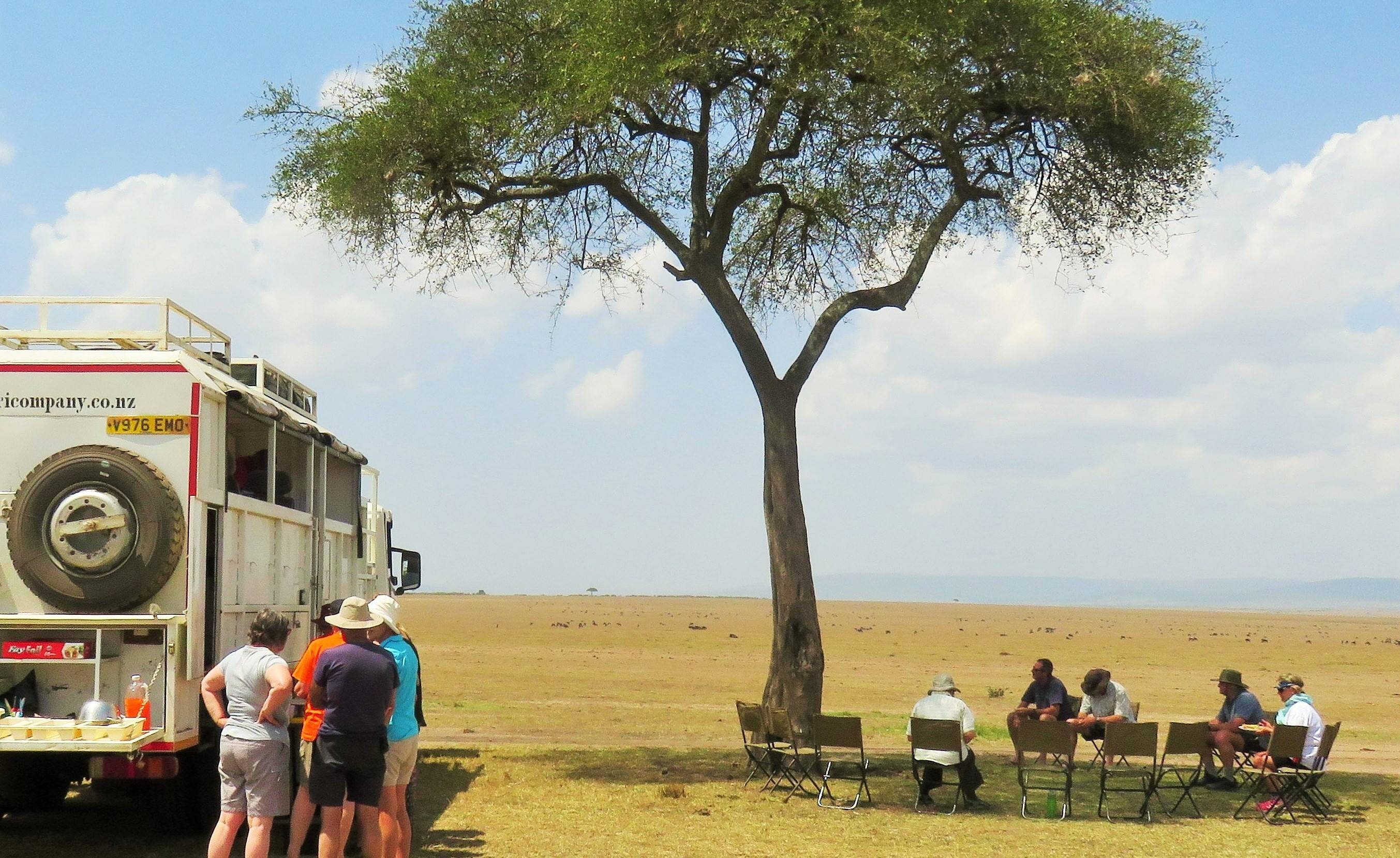 What is the ideal number of passengers in a Safari Truck & how many seats are there?
From the comfort of our home or whilst driving in our comfy vehicle on well-constructed roads, where the point of a journey is to travel from Point A to Point B, this is not a question that may readily come to mind at home.
However once you've committed to this great Safari adventure, it becomes a very important question. For instance if your Safari vehicle has 20 seats and there are 18 passengers, your ability to quickly cross from one side to the other to capture that special viewing moment will become absolutely hindered. In reality it means that you will either experience just half of the safari, or have a few bruises from fighting your way from one side of the truck to the other to capture that unique animal moment.
Whilst travelling with kiwi born Andy Kibby, on his personally hosted safari, one of the real highlights was actually the ability to move about. How was this possible? Kibby's special truck has many more seats than clients. In addition there is a special kiwi number 7 wire addition. A very special viewing seated platform, high above the cab, where up to 5 passengers could fit at any one time, for game park viewing. So when 4 or 5 moved up top to the viewing platform, there was plentiful room to be able to maneuver from one side to the other and capture those exciting moments, whether it was a giraffe, a lioness with her cubs, or a herd of elephants.
Where is the best place to stay?
There are various accommodation choices offered on safaris in Africa. If you are planning an adventure in Africa then to have a further taste of local flavor staying at locally owned accommodation will add an extra dimension to your experience. Accommodation standards and choices will vary according to each country and location. Some of the most spectacular animal viewing may require camping by a waterhole. In Africa the word camping encompasses a wide variety of standards, from simple tents with share facilities, to luxury permanent tented campsites. Even if you don't consider camping as part of your normal vocabulary or something that you would do at home, I would encourage you to consider incorporate camping for at least a few nights as part of your African experience. In Jinja the Nile Porch permanent tented camp was eclectic and comfortable, in a very African design, whilst offering the comfort of private facilities. There were special mesh fences in addition to the door which had to be securely locked to ensure monkeys or other animals didn't come visiting. Their evening BBQ, served overlooking the Nile whilst watching the sun set on yet another spectacular day, is outstanding.
In the Masai Mara Reserve, one of my favourite locations is the Sekenani Permanent Tent Camp. Sometimes for the ultimate animal experience in pure nature, there is the requirement to stay in a simpler tent. It is not my personal preference at home, as I am just not good at erecting tents. One of the reasons I prefer The Safari Company is that their tents are high pole based, making it possible to stand up inside; this offers a different level of practical comfort and of course Andy and Nico are on hand to assist.
Other accommodation such as Kembu Farm Cottages located on an historic working farm has amazing history attached, with the special feature of African pioneer Karen Blixen's original cottage located here.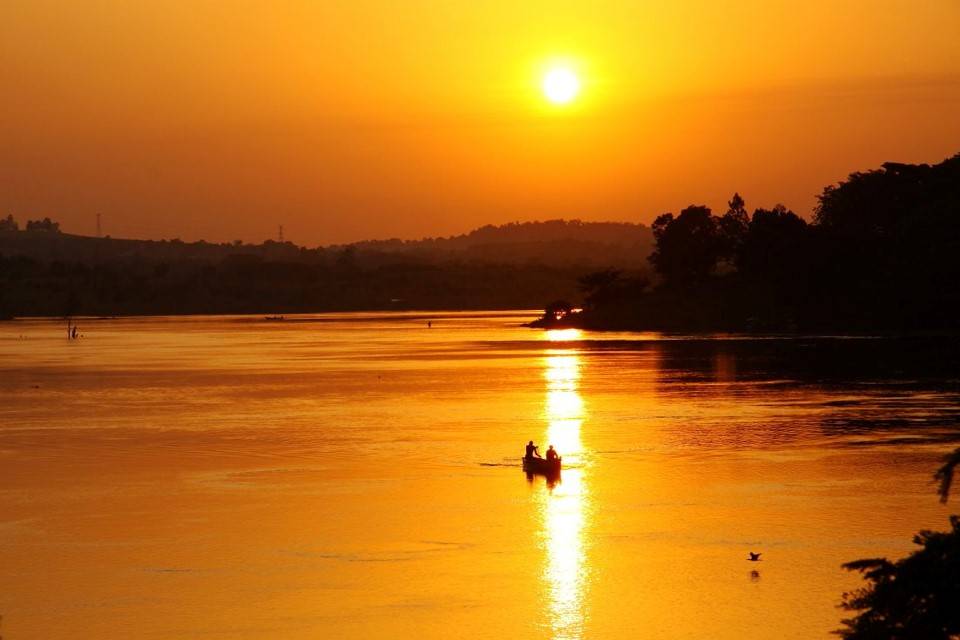 How to choose the right safari guide
In making the final decision on your African adventure, choosing the right guide is an important component to ensure the success of your Safari. Africa presents a unique challenge with its infrastructure, terrain and politics. As in any international tour, it is important to seek out an experienced guide who has a deep understanding of how each country operates, and with this also comes personal knowledge for the best animal viewing. Anyone with a guide book can include visits to key areas, but whilst visiting, there will be many other tourists. A stand out for me was visiting the Masai Mara with kiwi born/Nairobi based Andy Kibby. The benefit of local knowledge, with Andy having visited this park on multiple occasions over the past 30 years, we were soon driving in the opposite direction to the other tourists' vehicles. Some spectator animals were seen during our Masai Mara foray, including lions, elephants, giraffes, hippopotamus and many more, all undisturbed in their natural habitat.
So my vote goes to The Safari Company. For more information on these incredible adventures visit our Safari Holidays collection page.
Click to view our online brochures. We also offer printed brochures to order. Enquire here
Read testimonials from past Innovative Travellers whom we have helped to explore the globe.
Click to sign up for our amazing email exclusive offers, free events, travel tips, and more.