4 day Classical Greece and Meteora
September 2017

Our tour was full on - covered a lot of km's but felt we saw a good sample of land Greece (Athens - Nafplion - Olympia - Delphi - Kalambaka - Athens).
The hotels were excellent - top quality and huge meals, and the guide was very knowledgeable and organised.

Tom & Janet
Travel Agent: Aaron, HOT Te Awamutu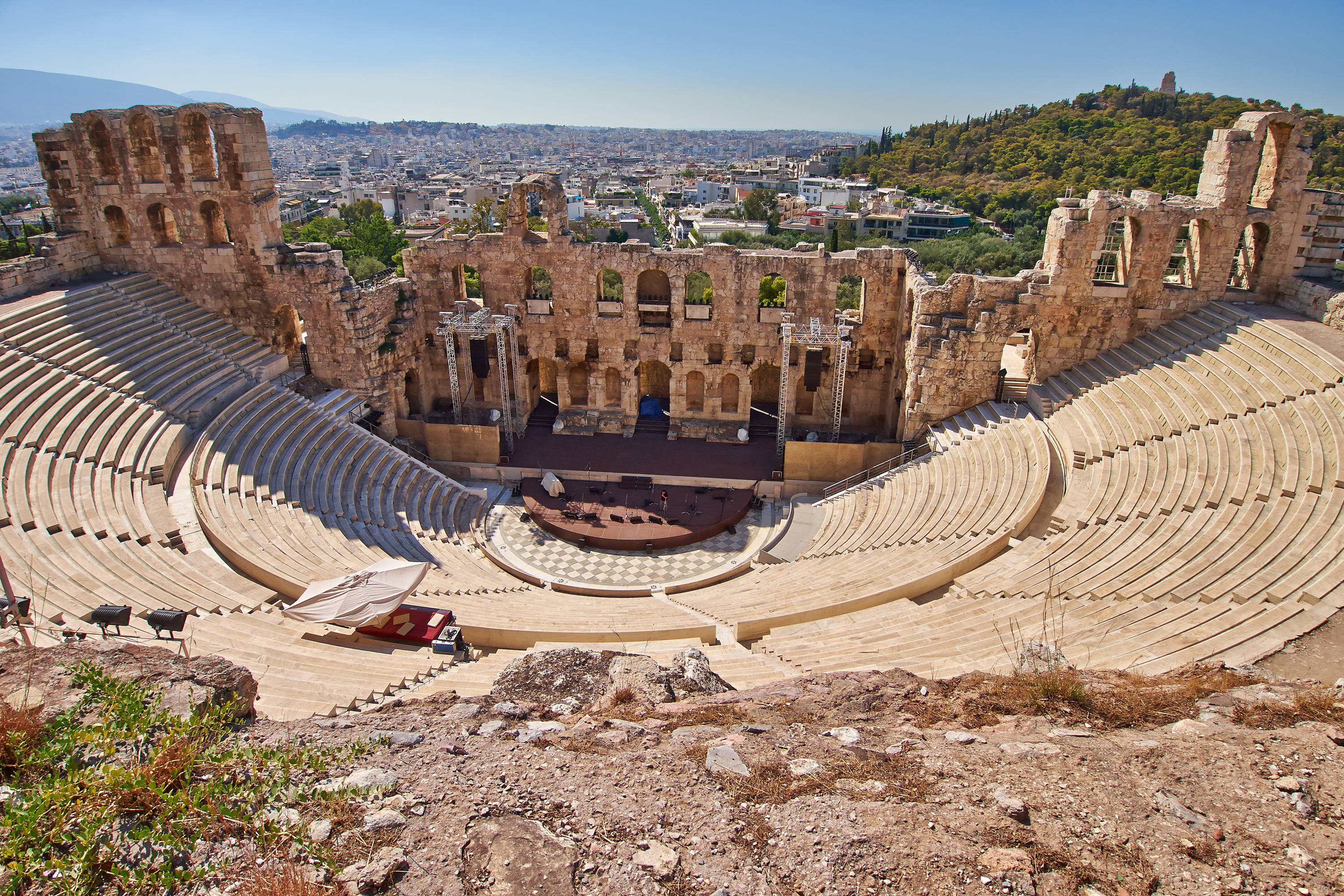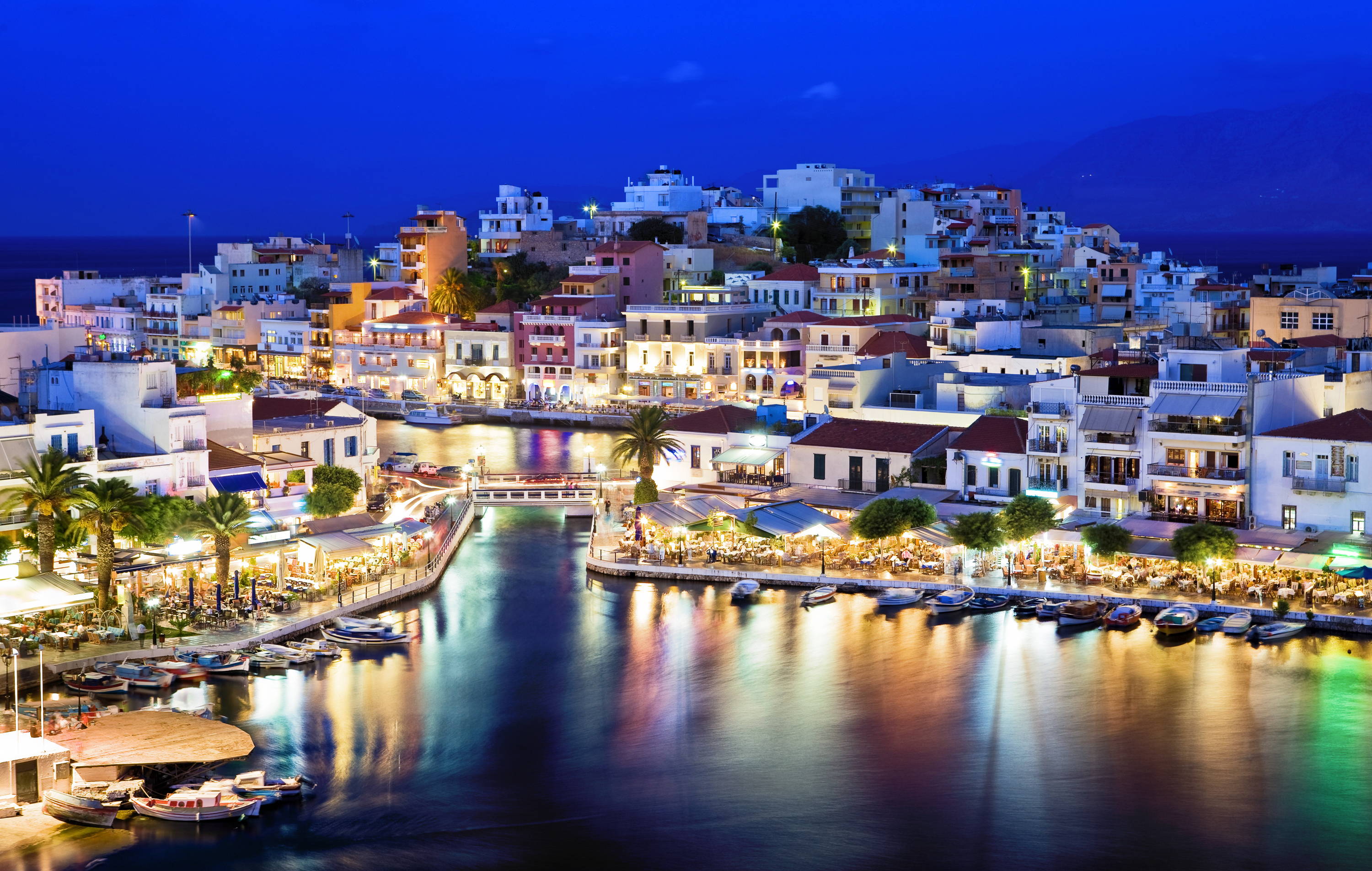 Complete Crete - Self Drive
September 2017

We were met by a taxi driver and delivered to our hotel - from then on we drove ourselves around the island of Crete. After a mix up with the Heraklion Hotel we had hotels with beautiful views from our rooms and good meals. One of the highlights of our time in Crete was enjoying an excellent Greek Salad after being so cautions about what we ate in Egypt and Morocco.

Travel Agent: R Chapman YOU Travel
Greece August 2017

Following feedback passed onto us via the clients' broker from her clients who are on an Island Hopping itinerary with accomodation, transfers and ferry's. They are visiting Athens, Mykonos and Santorini:

"Just wanted to let you know that I've been getting RAVE REVIEWS from my clients who are currently in Greece. They are loving it, and the local operators have been wonderful! Always nice to know when we do a good job, so thanks for doing that!"

Broker: Cherie Le Prou, NZ Travel Brokers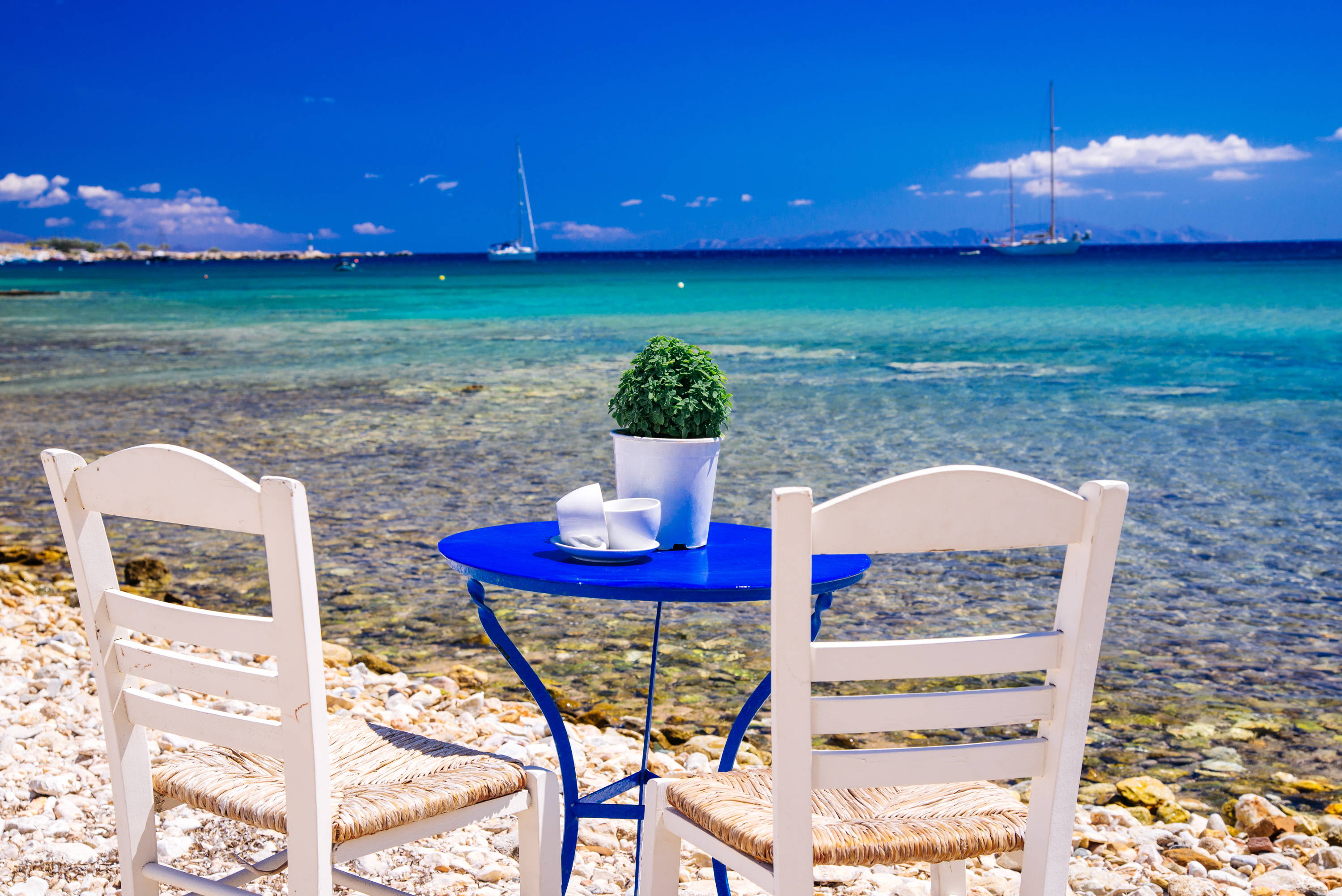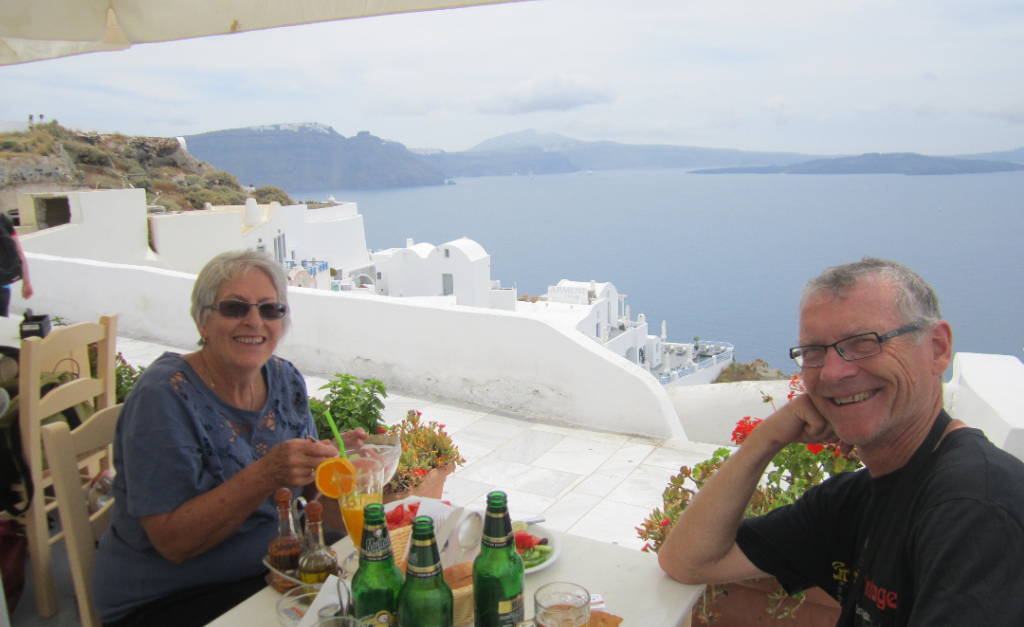 Turkey & Greece with Louis Cruises

The crew on our Louis Cruises ship were unfailingly friendly and helpful.
The ship was clean and tidy
We were VERY satisfied with our cruise - in fact it exceeded our expectations!

John & Lorraine - May
Agent: Kerry Kearns from House of Travel Blenheim
Greece - Santorini & Mykonos

We have just returned from our holiday, and what an amazing time we had in the Greek Islands. Thank you so much for your organisation of such a brilliant time. All arrangements were fantastic, as were the hotels and all local agents and representatives.
We loved both islands - and cannot really put one above the other as loved them both for different reasons.

The Pelican Bay Art Hotel on Mykonos was in such a great location with friendly and helpful staff, and the area of Platys Yialos Beach was fantastic - great restaurants and friendly locals. Laid back and not too busy with easy bus access to Mykonos Town.

The Dana Villas on Santorini were fantastic - in a great location with amazing views of the Caldera. Once again easy to get around by bus to visit other parts of the island. Lots of cruise ships calling while we were there, so streets were very busy.

Jo & Marg - May/June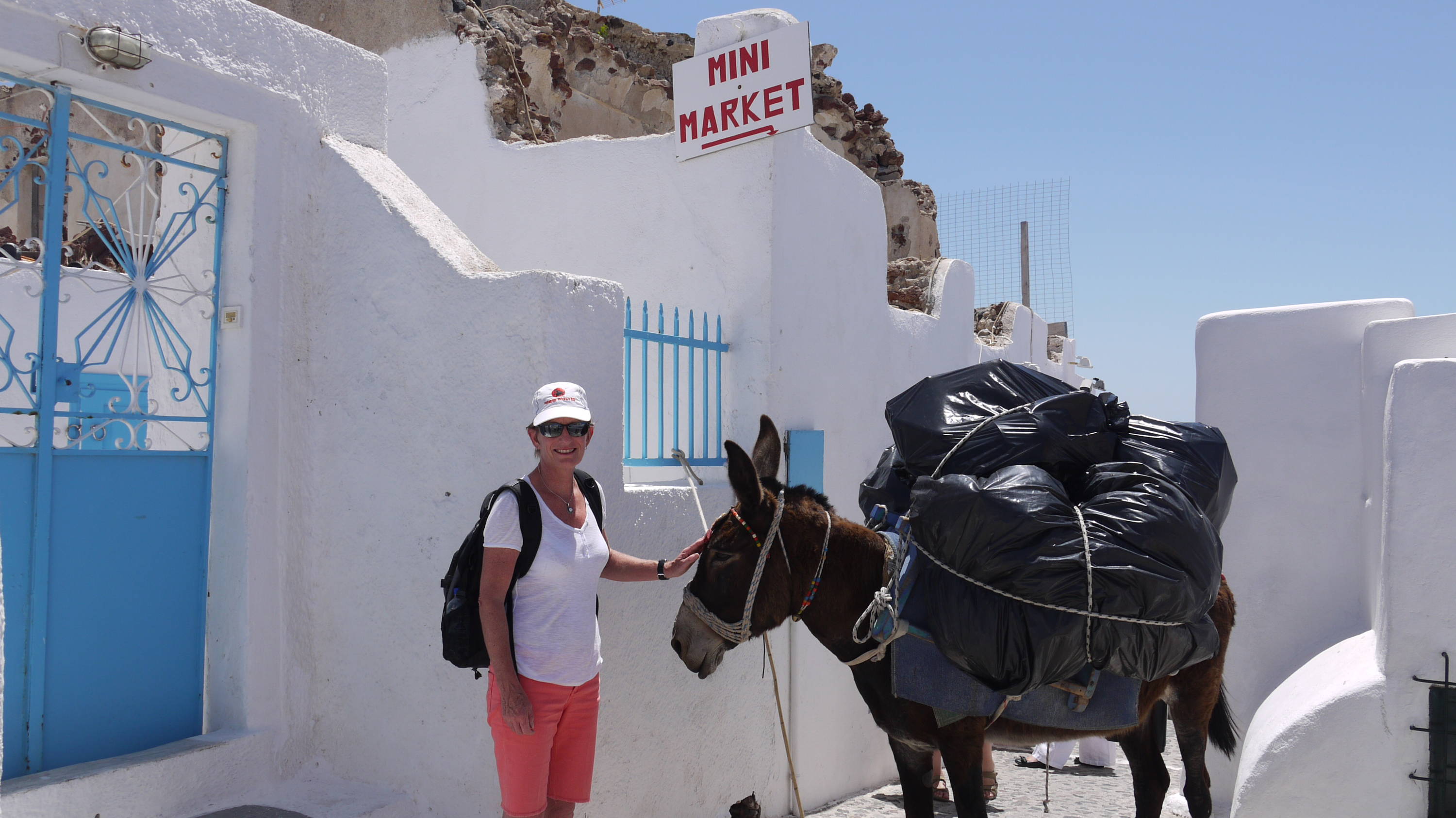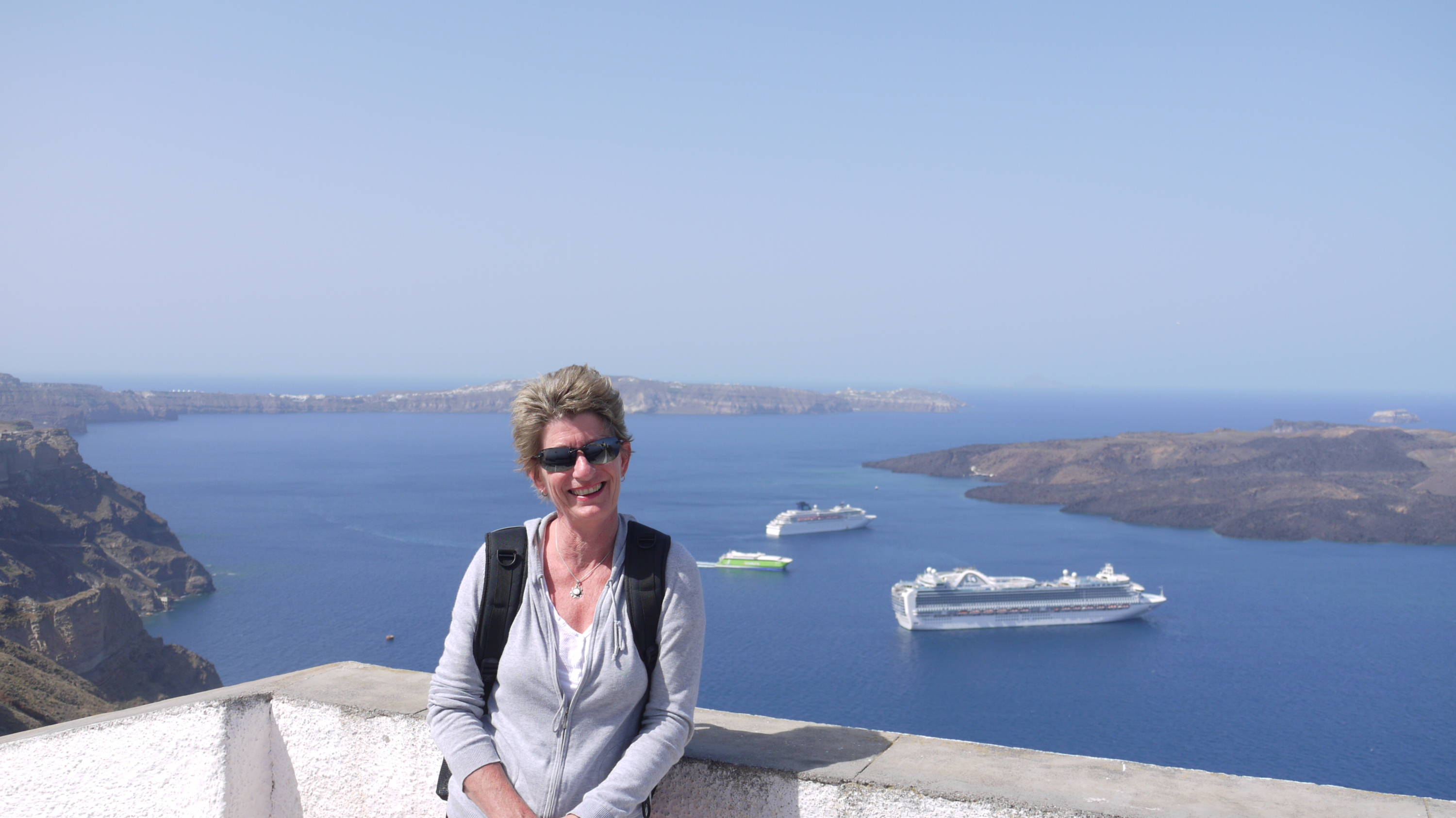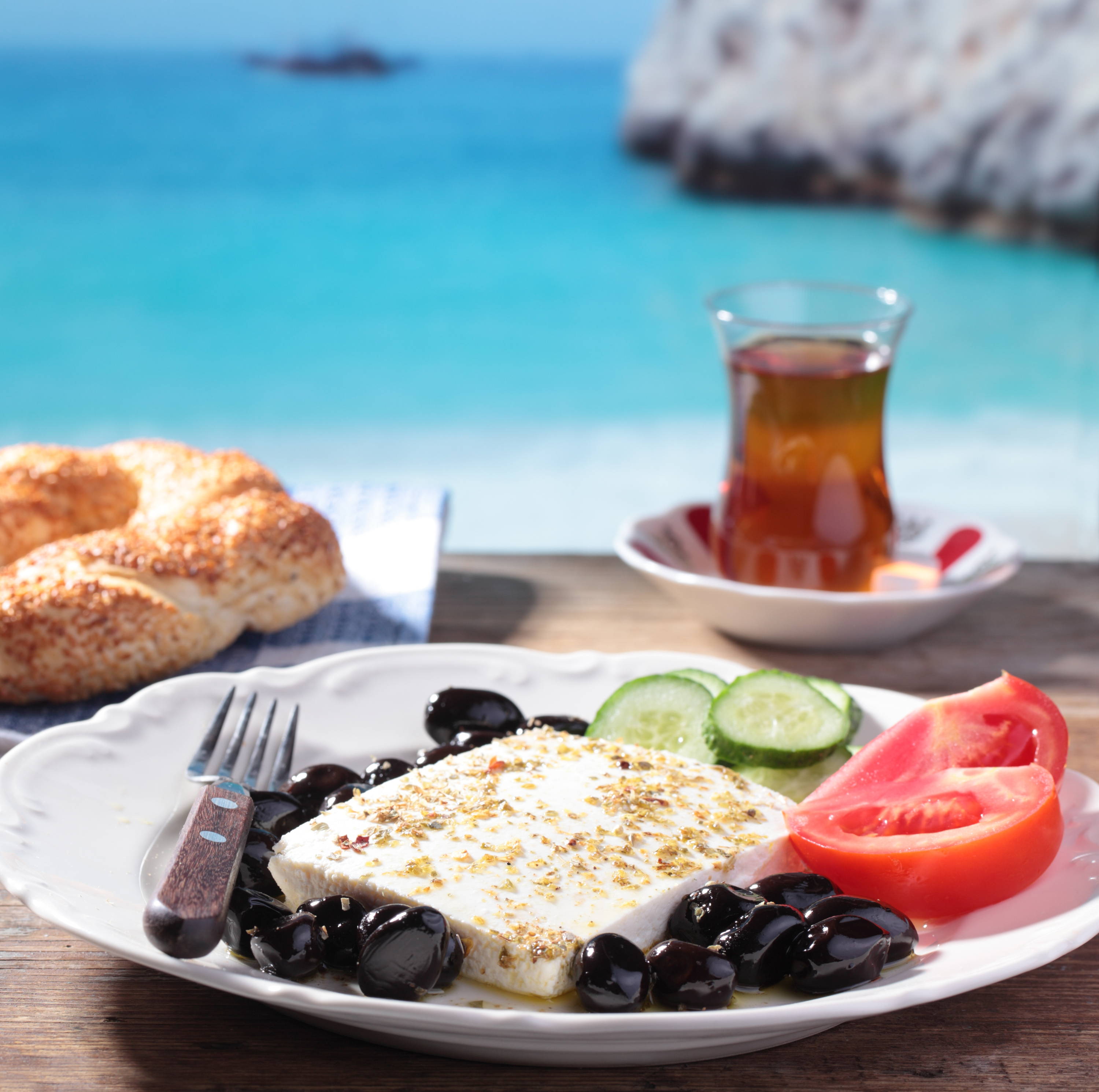 Greece - Athens, Santorini & Mykonos
I am writing to record our pleasure at the way all the arrangement for our recent time in Greece was managed by Innovative Travel. Everything went exactly to plan and all bookings for ferries, accommodation & transfers went without a hitch.
We enjoyed our stays at the Acropolis Hill Hotel in Athens (we would happily stay again) and the Melina on Santorini, but especially noteworthy was our stay on Mykonos at Vienoula's Garden Hotel where owner/host Dimitris and Fotini went out of their way to make us welcome and give us genuine advice and assistance.
They have obviously a lot of pride in the island and their hotel and there is evidence of a lot of spending over the last winter with the building and outside pool amenities being of a higher standard than I would have expected.

Warren & Lorraine - August
Agent: Caroline from You Travel Birkenhead
Greece & Turkey Encompassed
We loved our hotels in Greece: the Acropolis Hill in Athens, the Petassos Town in Mykonos, Villa Ilias on Santorini and Manousos Hotel on Rhodes.
I've attached a photo of the view from the Villa Ilias in Santorini - no words needed! Magnificent view.
We enjoyed the Island Hopping in Greece and being able to do our own thing.
Marie & Neville - August
Agent: Sharyn @ House of Travel Hamilton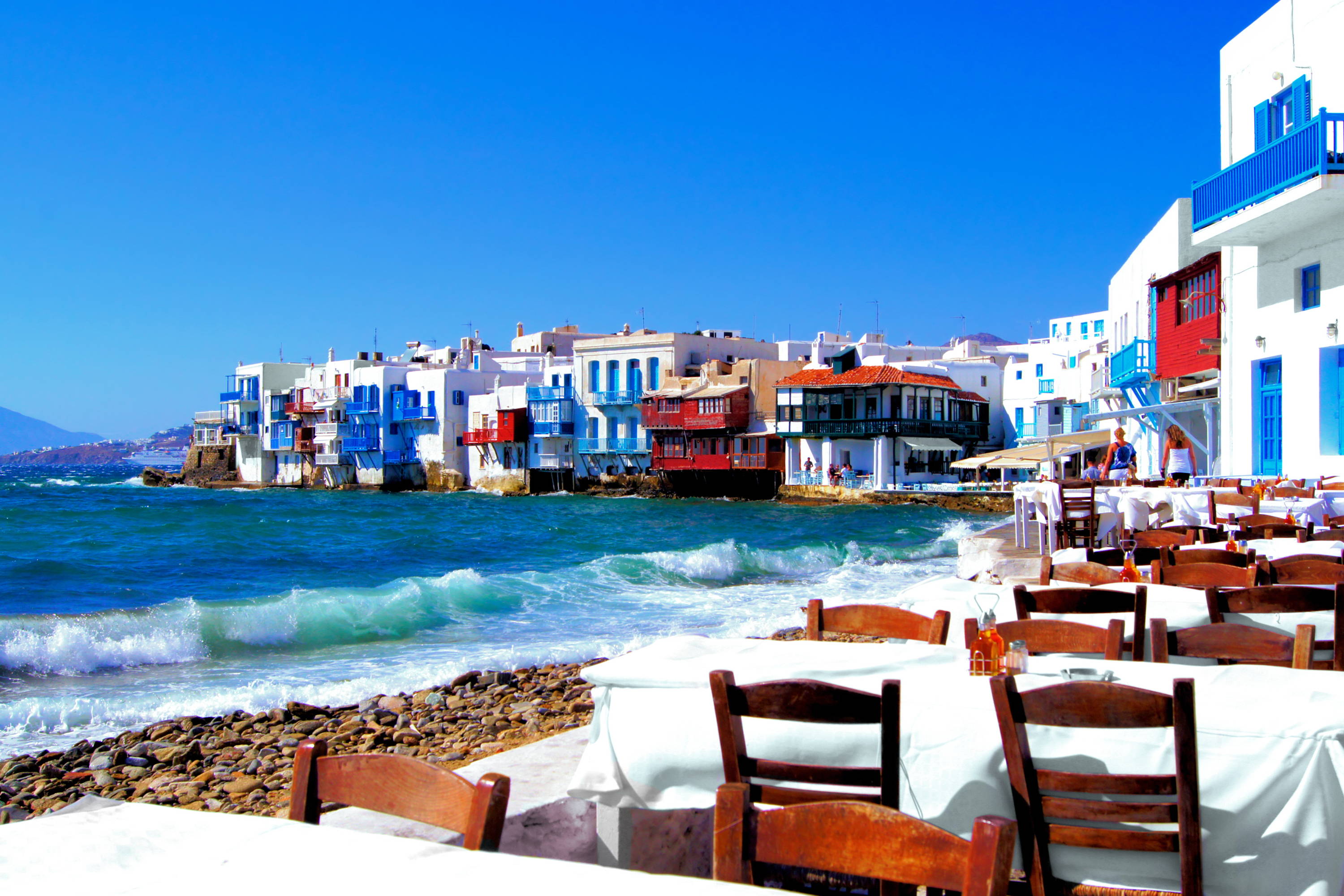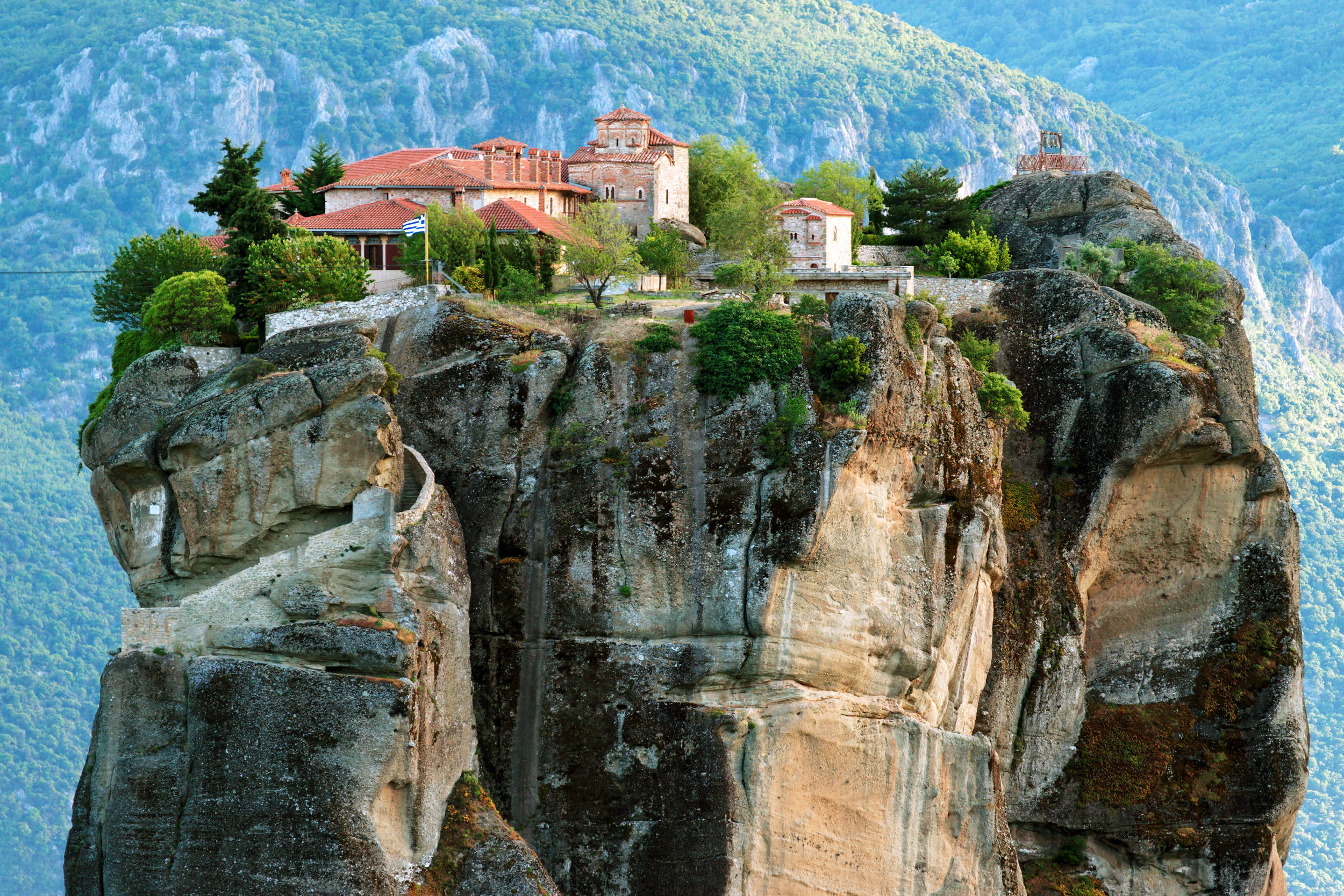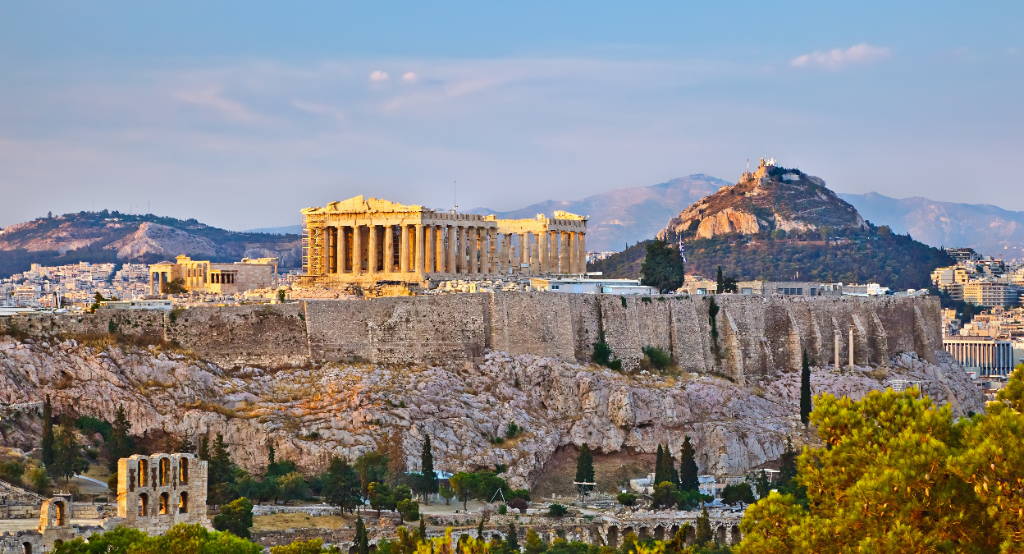 C lassical Greece & Meteora Tour
During our "Classical Greece & Meteora" and "Western Turkey" tours we stayed in a variety of hotels in both Greece and Turkey but the one we absolutely loved was the Petassos Town Hotel in Mykonos – wonderful staff and excellent views from the terrace (not to mention the additional use of facilities at a nearby hotel). It was the people who made this the best hotel – especially Nicolas in reception … bags were carried, tea poured etc. The Acropolis Hill Hotel in Athens also offered great views and within walking distance of most major attractions.
Our local reps and guides in Greece were great. We were very impressed to find all our documents waiting for us on arrival in Greece – no waiting around. No hassles at any stage. Our guide Millisto was great – always helpful and catered for a diverse group with friendliness and professionalism. One of the best guides I've ever experienced.
Our local rep. in Turkey was always cheerful and patient, and our guide Hamet was sensitive and knowledgeable above and beyond what would be considered the norm.

Angela & Michaela – April
Agent: Janine from Paul Borrie United Travel in Lower Hutt
Variety Greek Cruise
Our pre-cruise hotel in Athens (The Acropolis Hill Hotel) was very central for a visit to the Acropolis. Post cruise we stayed at the Arion Hotel which gave us a chance to explore another part of Athens.
The Aegean Odyssey Variety Cruise on the S/C Panorama II visiting Ios, Santorini, Patmos, Kusadasi, Samos, Delos, Mykonos, Tinos and Cape Sounion was excellent. The Tour Director did a great job. The local rep and guides in Greece were also good – especially our guide on Santorini – a nice lady who was very informative with a great sense of humour.
Frederick & Craigie, Beverley & Robert – April/May
Agent:  Bronwyn McLaren from Travel Managers, Dunedin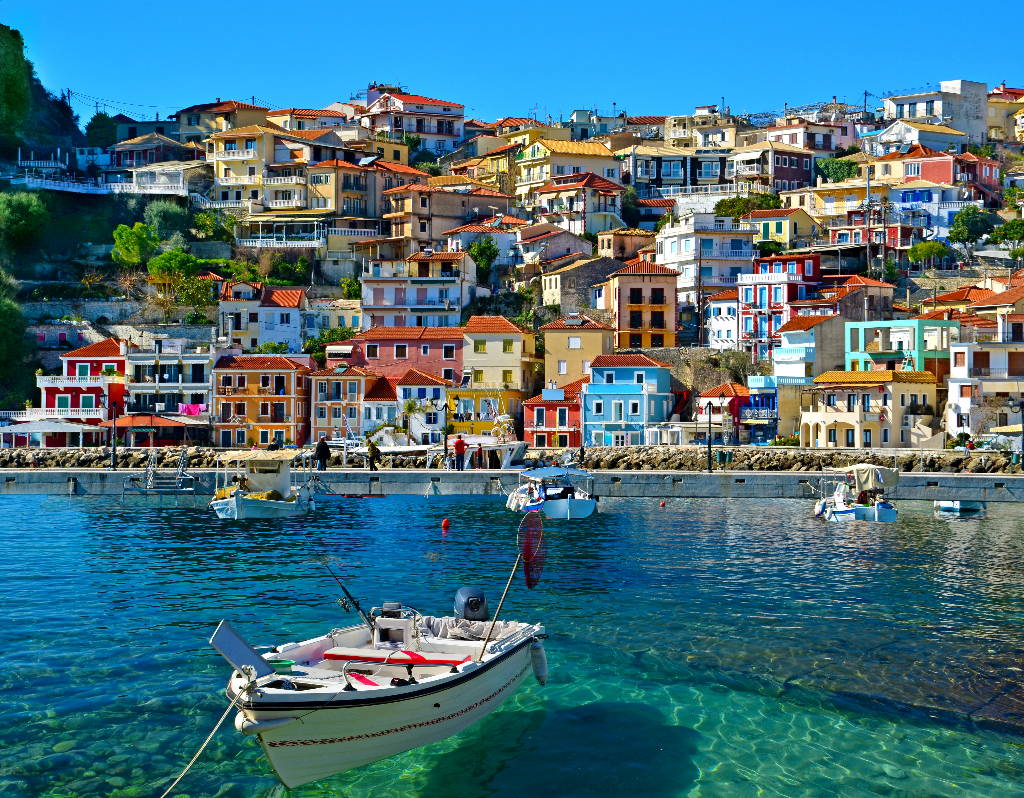 ---
Click to view our online brochures. We also offer printed brochures to order. Enquire here
Read testimonials from past Innovatve Travellers whom we have helped to explore the globe.
Click to sign up for our amazing email exclusive offers, free events, travel tips, and more.