My son and I have just returned from our 11 day tour of Turkey, and I wanted to thank you for the outstanding job your guide & driver did in making sure our trip was memorable and enjoyable. From beginning to end everything has been outstanding. Our guide's knowledge was impressive.
I have taken many tours over the years and very few would compare with your guide - particularly in his understanding of ancient history.
I have no hesitation in recommending Turkey as a destination and your tours in particular to my family and friends.

Michael & David
Agent: Fine Travel, Auckland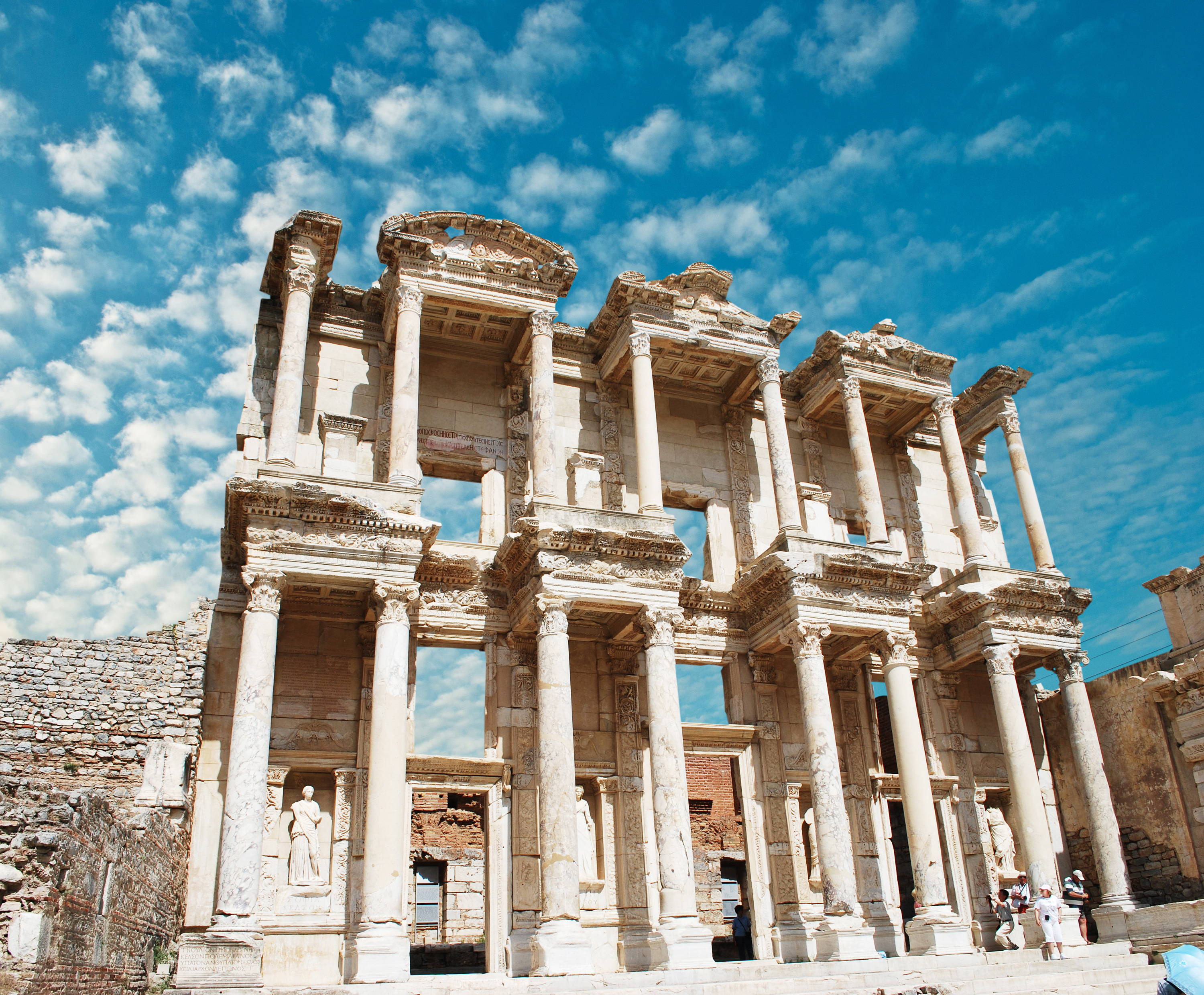 Gallipoli

Just a quick note to let you know my clients have just finished their Gallipoli trip and said it was amazing and the staff were so helpful. Always nice to hear good feedback!
With only 2 nights/3 days in Istanbul Alan & Christine opted for a full day tour to Gallipoli - starting with a 6.30 am pick up and transfer to Eceabat, followed by a guided tour visiting Beach Cemetery, ANZAC Cove, Ari Burnu Cemetery, ANZAC Commemorative Site, Mehmetcik Memorial/Statue, Lone Pine Australian memorial, Johnston's Jolly, Turkish and Allied trenches and tunnels, 57th Regiment Turkish Cemetery, The Nek Cemetery and Chunuk Bair NZ Memorial.

Alan & Christine
Agent: Paula, World Travellers, Wanaka
Turkey
Great work! Innovative Travel and their representatives in Turkey did an excellent job.
We loved the Taskonaklar Hotel in Cappadocia - charming, peaceful, convenient and full of character. The local tour guide had excellent English and was thoroughly knowledgeable.

In Istanbul the Grand Yavus hotel was a well serviced establishment with pleasant and helpful staff - we found a little Kurdish cafe over the road that we dined at several times. The Istanbul guides were also excellent.

Paul & Cushla
Agent: Peter, Discover Travel Christchurch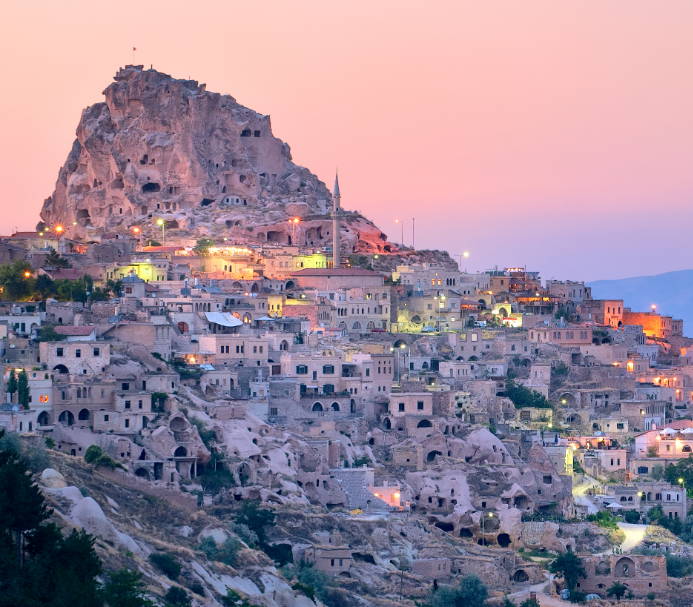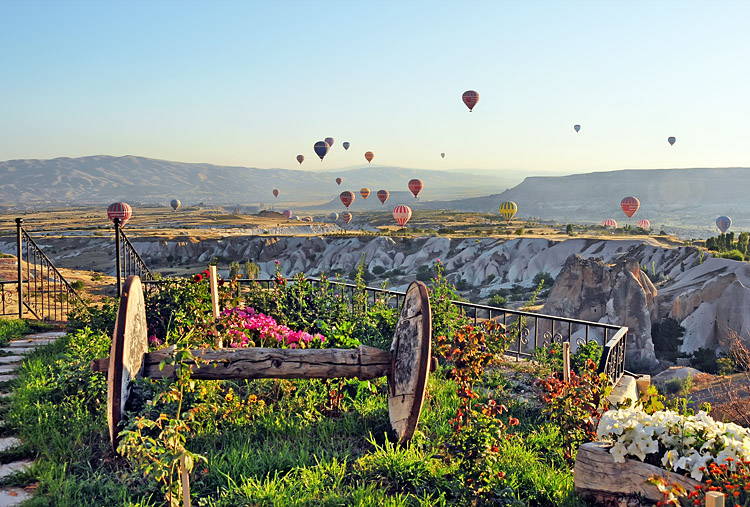 Turkish Odyssey

We have recently returned from a 'Turkish Odyssey' holiday. Our guide went out of his way to make sure we were happy with everything. Small group touring is a great way to go.

Our personal highlights were the balloon ride in Cappadocia, and the visit to Ephesus. What a wonderful country

Tony & Evelyn
Agent - Harvey World Travel Palmerston North
Turkey
Don & Rayliene (on Marvellous Turkey coach tour)
Just a quick note to let you know we are fine. We are just about to leave Cappadocia. We have the upmost faith in our guide Mete - he is a gem.
Thank you for your call.

Jan & Dave
Thank you for being concerned.
We are far away from the airport and decided to go ahead with our plans. We have had a wonderful day being guided on a walking today. A noticeable police presence - which is reassuring. Tomorrow we have booked a Bosphorus boat trip, and we are not changing any of our plans. The Turkish people are VERY hospitable and go about their business as usual. Top marks for our hotel. Thank you.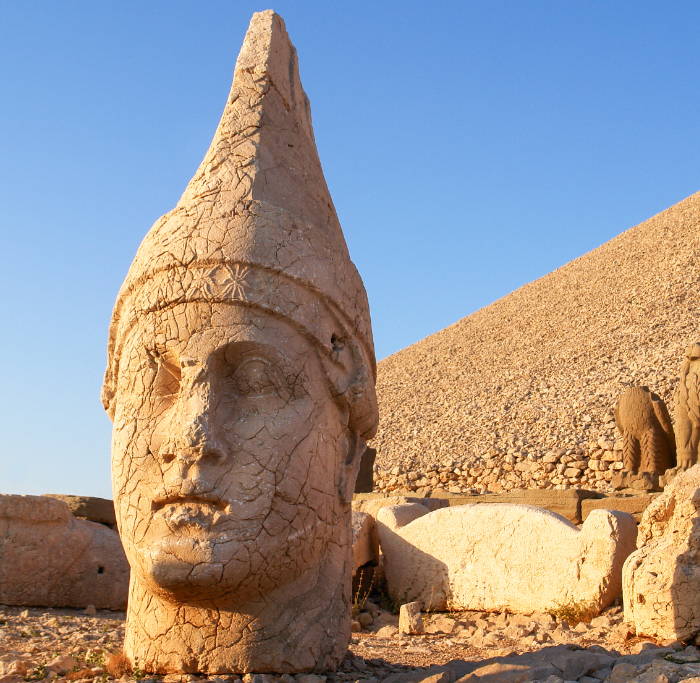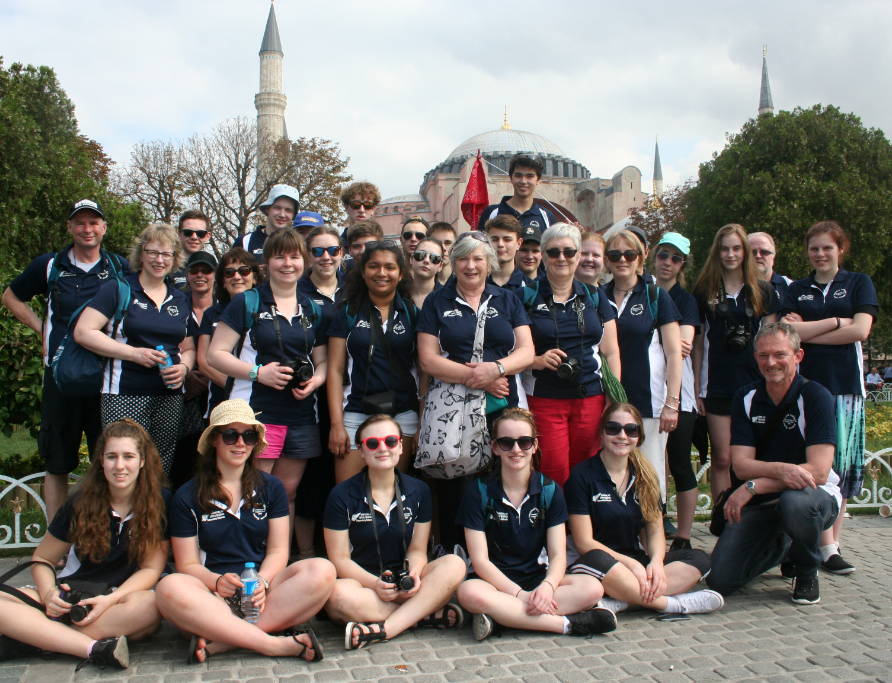 School Group Visit

I had the pleasure of travelling once again to Turkey. This time leading a High School College group of 34 travellers.
Our itinerary of 7 nights in Turkey included Istanbul, Canakkale and the Gallipoli experience, finishing in Kusadasi. Whilst I had travelled to this region several times in the past it was such a delight to see much of what I had already seen though the eyes of teenagers – their amazement at what they were seeing, experiencing, interaction with the local guides and local people and of course the Turkish food. It confirmed for me that this is such a very special place and should be included or at least considered whenever anyone travels to Europe.
When travelling with any group especially a school college you are very mindful of ensuring they have the best possible experience, best value and are kept safe. Turkey, in my experience, is a country where I have always felt completely safe on all of my visits. ….. and all of our group were very relaxed and felt very safe even in the environs of the Grand bazaar and Istanbul Spice Markets.
Do not be deterred simply by what you read or hear in the media – I would travel there again tomorrow and travel with my family.
Agent: David Smith, Brooker Travel Dunedin
---
Click to view our online brochures. We also offer printed brochures to order. Enquire here
Read testimonials from past Innovative Travellers whom we have helped to explore the globe.
Click to sign up for our amazing email exclusive offers, free events, travel tips, and more.