SOUTH KOREA

Thanks Innovative Travel for arranging our visit to Seoul in April.
We had a great time; we loved Seoul and the Korean people - always so friendly, with most speaking English. Highlights were the two tours you arranged for us - the guides we had were both very knowledgeable and we had comfortable transport.
The city tour was a wonderful mix of old and new Seoul - a highlight was the Seoul Tower with toilets at the top that provide a stunning city view.
The tour to the DMZ (Demilitarised Zone) was a fascinating experience. Looking out over North Korea just one week before the famous peace talks were to take place, going down into one of the tunnels and visiting the Peace Bridge - definitely worth doing.

Masks, masks, and more face masks - you'll see lots. Even our taxi driver was an expert! No wonder Korea has a reputation as the cosmetic capital of the world.

We highly recommend getting Innovative Travel to arrange your visit to South Korea.

Kirsty & Jill - April 2018
Agent: Anita Syben of You Travel Mt Maunganui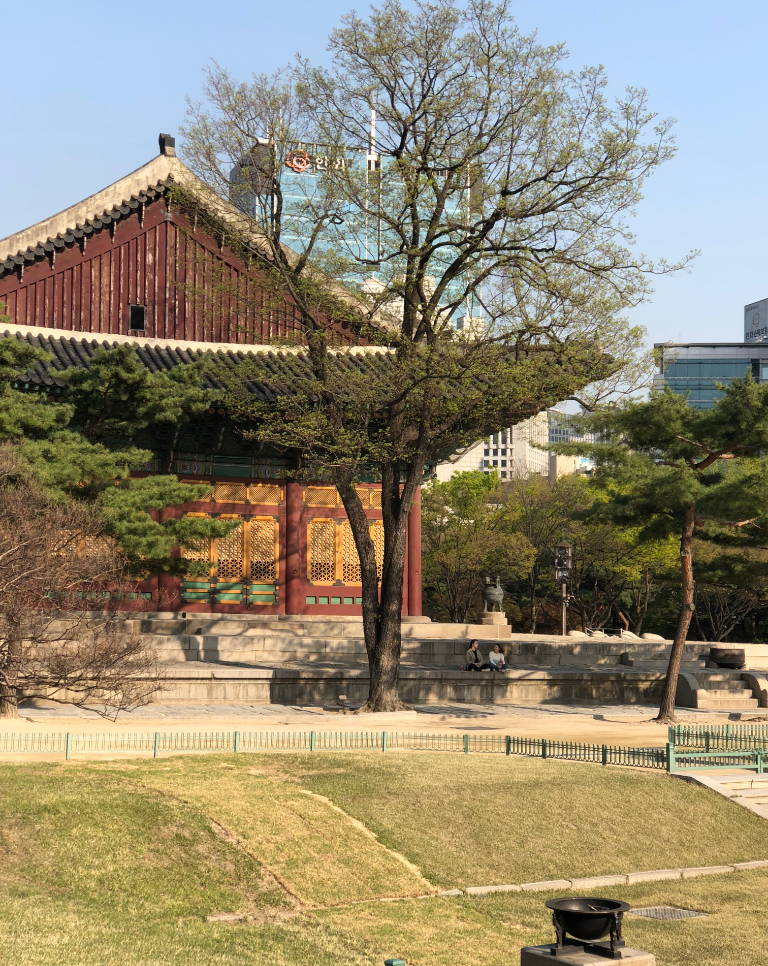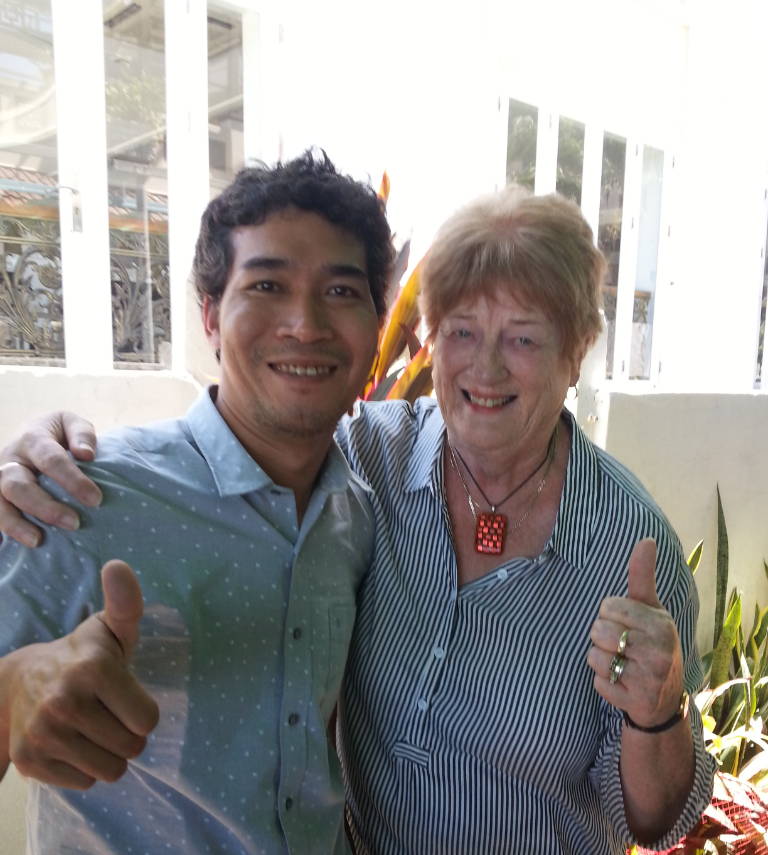 VIETNAM

The guide on our recent trip to Vietnam was amazing. He looked after us sos well - recommending places to eat (and often taking us there). Some of the highlights were
* the street food tour of Saigon
* the AO show in Ho Chi Minh at the Opera House was just great
* the tour to Mae Son from Hoi An - we were so pleased we did the jeep option (much more fun than taking a coach).
* I would also highly recommend dinner with a local family - fantastic experience
* The Hanoi street food tour even surpassed the Ho Chi Minh option
* our final dinner at Cau Go in Hanoi was fantastic - great food and views overlooking the lake and lights
Our guide became part of our 'family', and a personal highlight for me was 'burning' around Hanoi for over half an hour in the mad traffic on the back of his motor bike.

Thank you for your help in putting this unforgettable trip together fro my group.
September 2017
INDIA

Just back from our wonderful trip to India and wanted to let you know that everything ran very smoothly.

We were very well taken care of by your local representatives in India, and the driver who was assigned to us - Laakhan - was absolutely fabulous ... he was like a mother hen with his chicks. LOL

We all absolutely loved the Samode Palace and the only sad thing about that was that we only had the one night ... 2 nights would have been just lovely.

Neemrana Fort Palace was spectacular and we were treated to a Hindu wedding whilst there so that was all an added bonus ... the groom's family even invited us all to join in the festivities.

Thanks again for your help - we all enjoyed ourselves thoroughly.

M. Roberts - Jan 2017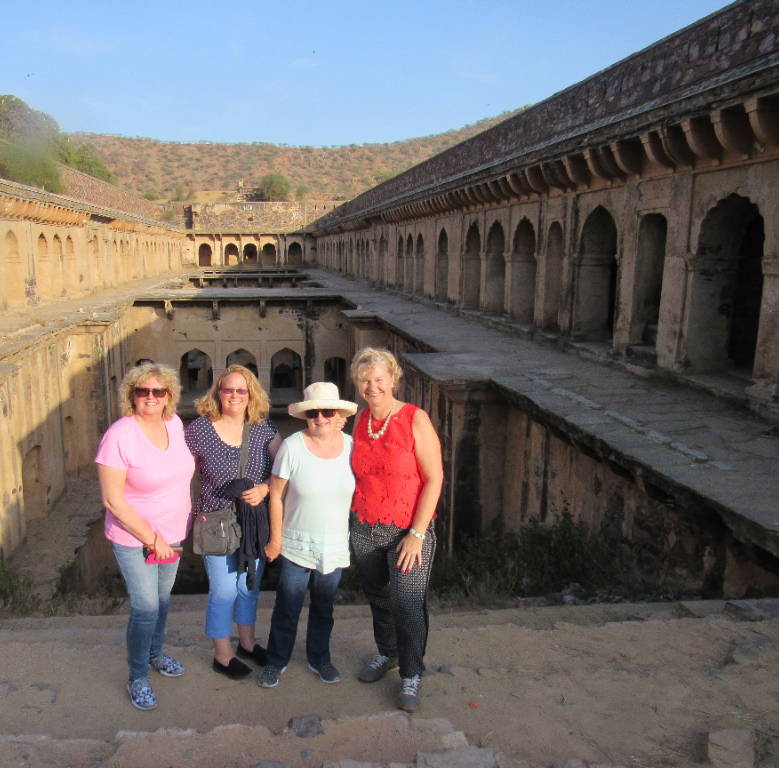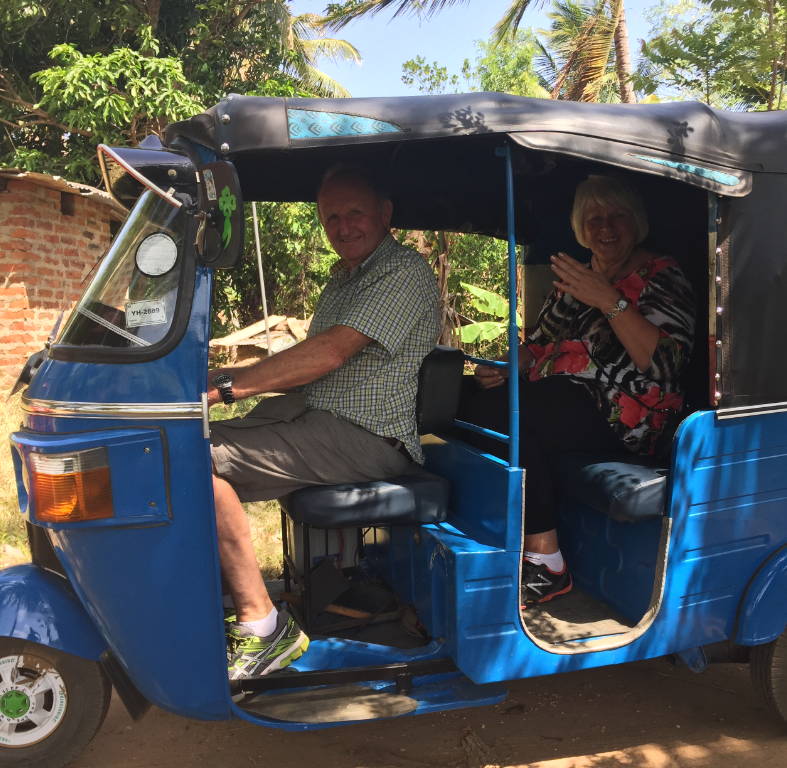 SRI LANKA
The people of Sri Lanka were very gentle and friendly. Many spoke good English and all were very welcoming and helpful. The scenery was outstanding and varied.
Accommodation was at beautiful hotels - all with lovely surroundings and views.

Our driver/guide - Jaiantha - was a highlight of our trip. He was so proud of his country and so willing to share his vast knowledge with us. He took us to many places that were not on our tour itinerary when he thought we had time to squeeze in a little extra. He watched over us and ensured that we were safe at all times.
During our drives he stopped at wayside stalls so we could sample different foods and fruit. He was just a treasure.

We thought Sri Lanka was an amazing and interesting place to visit.

The tour was thoughtfully planned with so many interesting things to see and do and rests in all the right places.
CAMBODIA
We had the pleasure of doing your Cambodia Unveiled private tour in January this year.
We have travelled fairly intensively in the last ten years, and found your tour was excellent in it's pricing, scope and accommodation. However, despite the best plans tours of this nature depend, to a large degree, on the quality of the guide.
We were very fortunate to have Sok Sokunthy as our guide. Not only was she very knowledgeable, which you expect from a guide, but in addition her manner, personality and constantly enquiring if there was anything she could do or help in any way, made us feel safe and informed at all times and significantly contributed to our enjoyment of the tour.
We would highly recommend having your own driver and guide - everything was taken care of and we could just enjoy ourselves with no worries or stress. Their inside knowledge was invaluable, and even extended to how and where to take the best photos at all the sights we visited.
The highlight for us was the lunch and foot massage in a remote temple - one of the special activities offered on the itinerary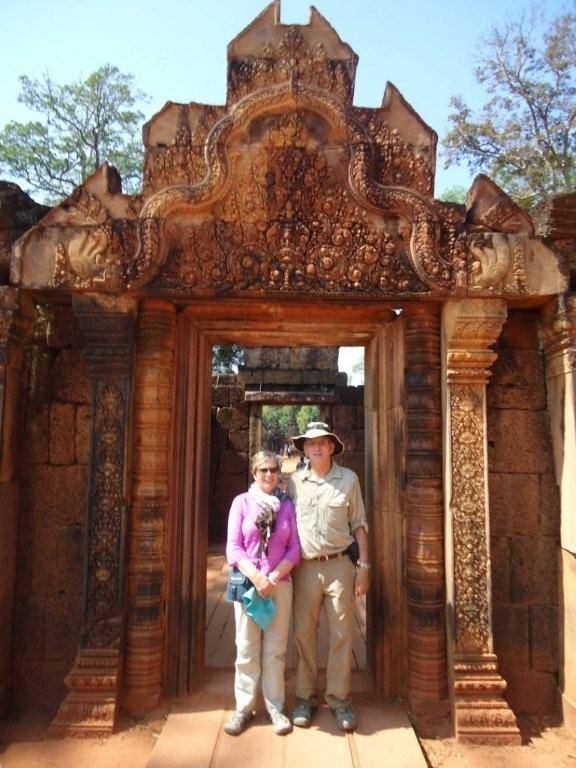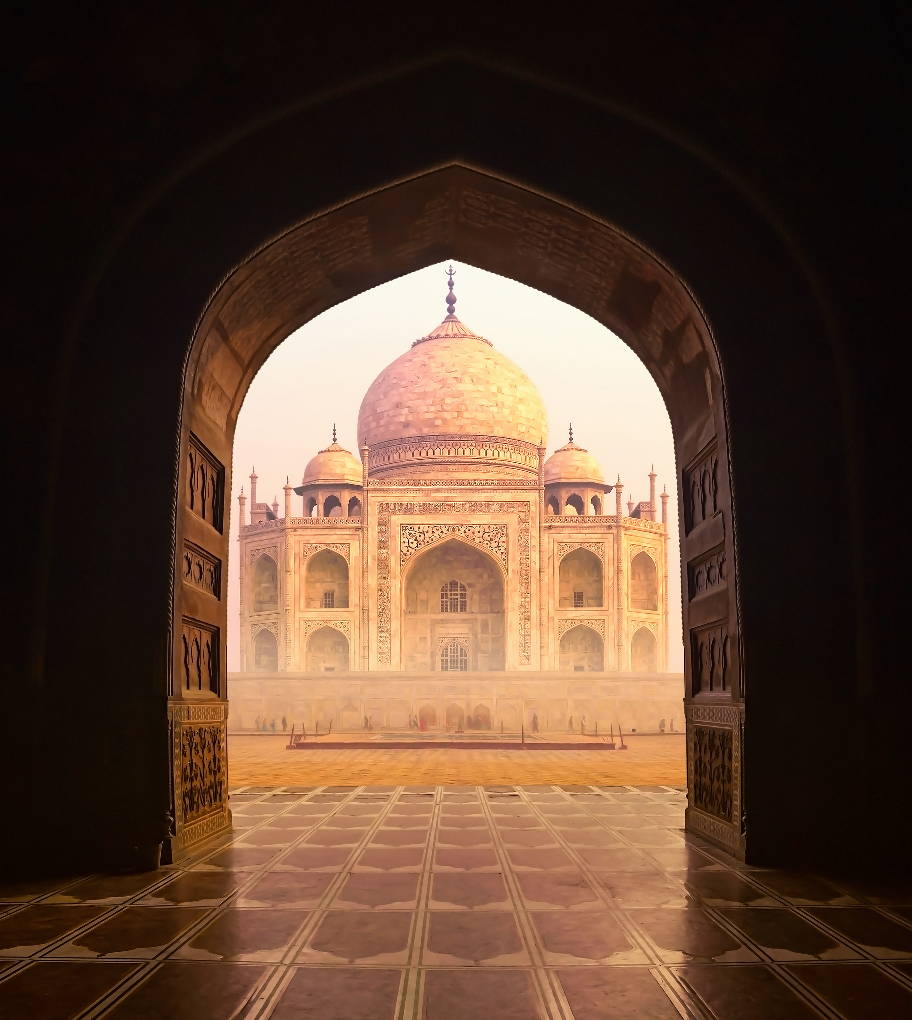 INDIA
All our reps, drivers and guides were excellent. The guides were great in terms of smoothing the way and also open to conversations about Indian politics and society. We learned a lot and they were all very good company.
A fault with seatbelts was fixed the next day. There was nothing we would have changed – we had great service and a great holiday.
The Leela Palace Hotel in Delhi was an outstanding hotel offering great food and service. The Oberoi Amarvilas in Agra were in a superb location with a great ambience - we loved the live classical music. A thunderstorm over the Taj Mahal one night will be an enduring memory of our time away. But … the Taj Lake Palace in Udaipur is "off the scale'! Heaven on earth and we really didn't want to leave.

My sister and I had a fabulous time, and I am planning to do a very similar trip next year with my daughter.
Jeanette & Louise – Feb
Agent: Margy Twigden from Travelsmart Meadowbank
VIETNAM
We recently travelled to Vietnam, visiting Hanoi, Ho Chi Minh City and Hoi An. We also enjoyed a Halong Bay cruise and a one night Bassac Cruise. All our hotels were well located with excellent rooms.
Our local Tour Reps were well organised and all the tours (adventures) were excellent and gave us a good understanding of the country and the people.
All guides (4 in total) did the extra mile: they were all enthusiastic, proud of their country and were helpful at all times.
We were thrilled with our trip.
Rostyn & Justine - June
Agent: Margy Twigden, Travel Smart Meadowbank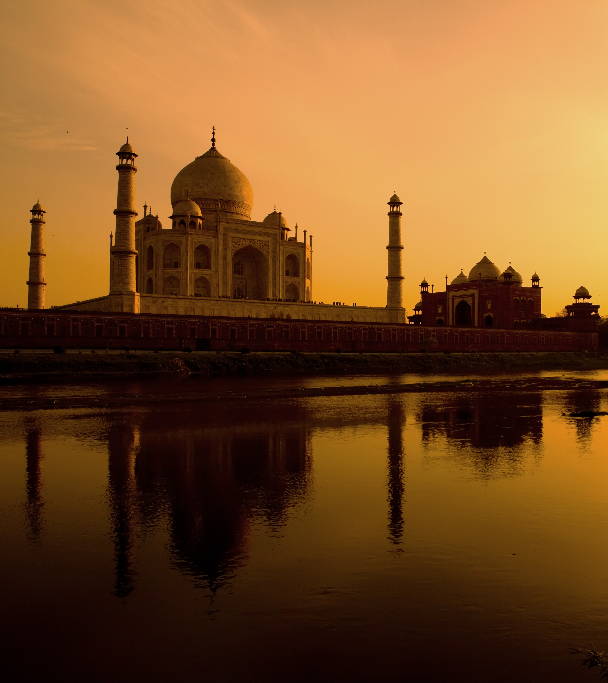 INDIA

I wish to thank you for arranging our India itinerary. We had an amazing experience - India was surprising at every turn and on every level.
Part of the success of the trip was due to the efforts of our driver. He was extremely helpful. He was with us for 17 days which is a long time to be with one person. His driving was careful, relaxed, considerate and extremely skilful. His reactions were instantaneous. He was the best driver we experienced on our travels. He was also respectful and entertaining. Driving in India is a challenge and an adventure because of the state of the roads, and also because of the variety of traffic and animals you encounter.

Although our schedule was very full and complex, not an appointment or meeting was missed. The guides were all excellent and professional.
An example of this was the Rep in Mumbai who was still able to get us to our hotel even though we waited for almost 4 hours while we were trying to sort out our tourist visa which we had not been able to procure in NZ. Our Rep. still managed to find us!
The hotels were excellent.

Geri & Dave
February
---
Click to view our online brochures. We also offer printed brochures to order. Enquire here
Read testimonials from past Innovatve Travellers whom we have helped to explore the globe.
Click to sign up for our amazing email exclusive offers, free events, travel tips, and more.