Breathtaking Jordan & Israel
Author: Colleen Doyle

JORDAN:
Every visitor to Jordan who makes their way to the famous archaeological site, the Rose city of Petra, will experience this breathtaking moment! After walking for about 45 minutes, firstly through a fairly wide open space toward rock formations, then entering a canyon at ground level. This huge, narrow rock formation, called Al Siq, dwarfs its visitors and eventually opens up to the open area graced by the 45metre high Al Khazneh temple, breathtakingly beautiful and amazingly preserved. The facade is known as The Treasury.
Once here, visitors can take a camel for horse and cart further into the valley where there are numerous beautiful structures also hewn from the pink rock, hence the name Rose City.
Young Nabatean boys selling souvenirs add colour and interest to a visit to Petra, as do the numerous other artisans offering their hand made, beautiful rugs, carved wooden items, woven items and genuine Jordanian souvenirs.
The Treasury                                                 
Carved into the rock face, both the Treasury and the Monastery have unmistakable features, with ornate Corinthian columns. These were carved from the top down, opposite to the usual way of carving, making it even more impressive. Amazing Petra, established about the 4th century, still has much history and beauty for modern travellers to enjoy.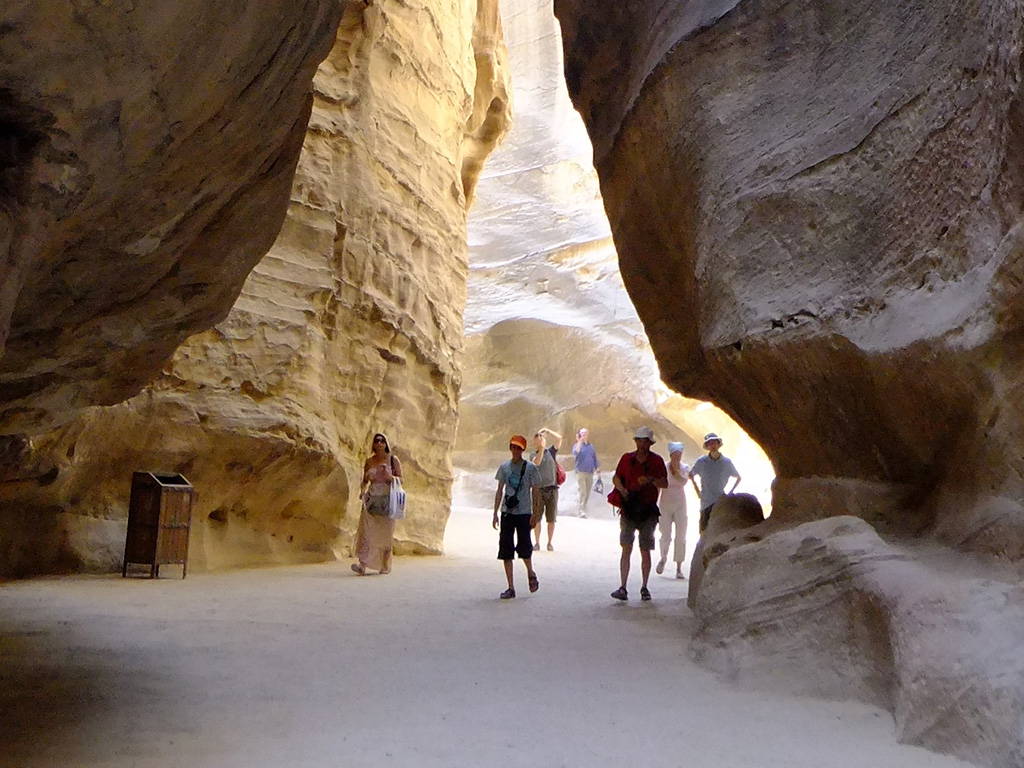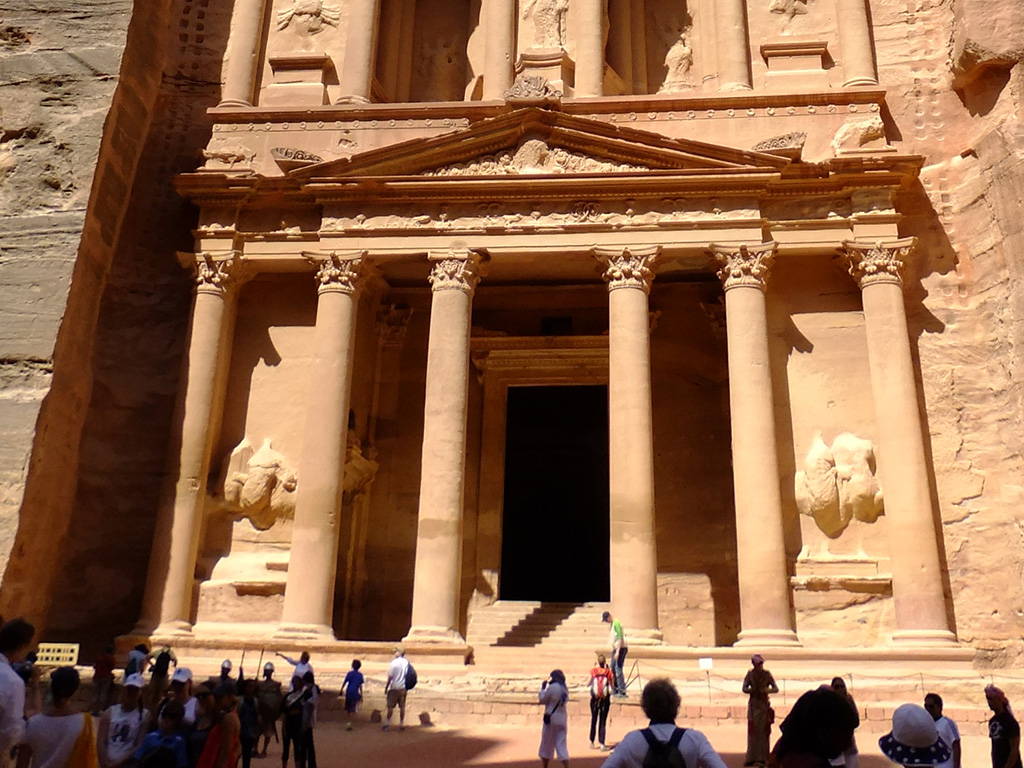 ISRAEL:
Jews, Christians and Muslims view Israel the biblical Holy Land. Its most sacred sites are in Jerusalem. It just exudes atmosphere, ancient history and most sense a spiritual atmosphere while here. Jerusalem is just a short bus trip from the Jordan/Israel border.
Accommodation is plentiful inside the old city, which I recommend as you can step outside the door and experience snippets of ancient culture day and night. From the narrow alleys, to broad boulevards, there are unmissable sights around every corner. The contrast between old and new is stunning. In the Old City there are small shops with Israeli shop keepers who charm and cajole to make sales. They are an art form in themselves!
Jerusalem – The Western or Wailing wall:              
This well photographed part of Jerusalem has activity and prayers going all day and most of the night. The sincerity of the Jews who are segregated with men's and women's sides is quite inspiring.
The fortified walls of the old city make a very interesting walk of about 2 hours. Go up by the Jaffa gate and pay a few shekels then enjoy the ancient ramparts, viewing both old and new Jerusalem on each side as you stroll around the top.
Dome of the Rock or Temple Mount Complex:     
The best place to see this is from a vantage point just outside the old city on a small hill, which is an easy walk through the city gate up the Mount of Olives.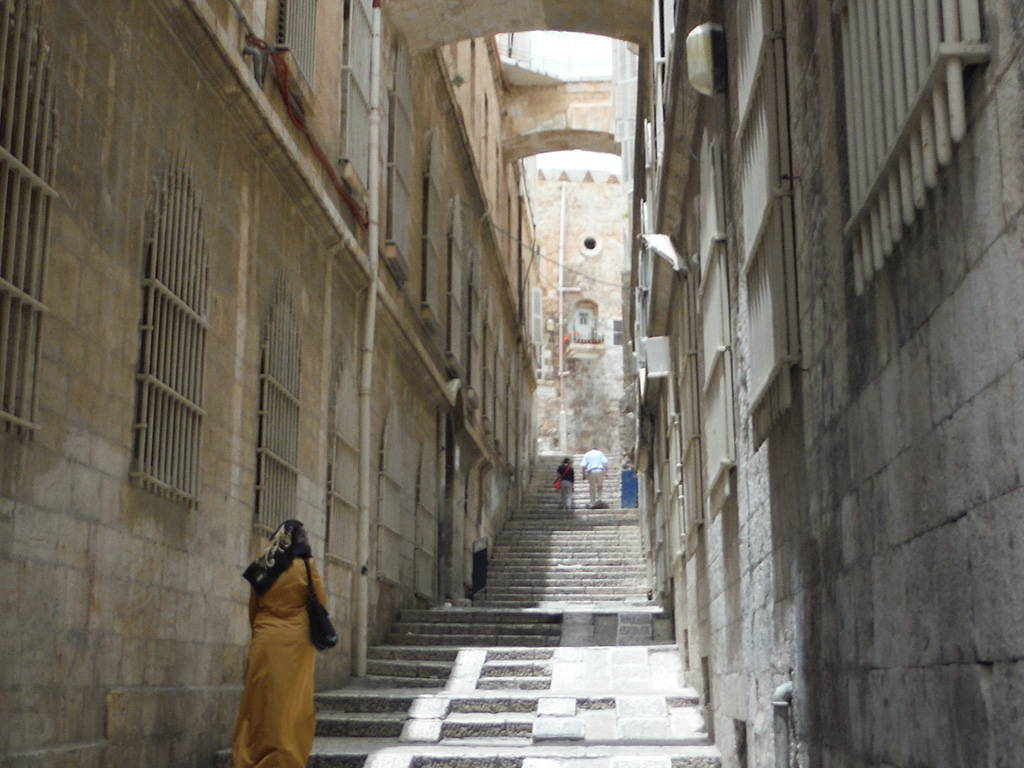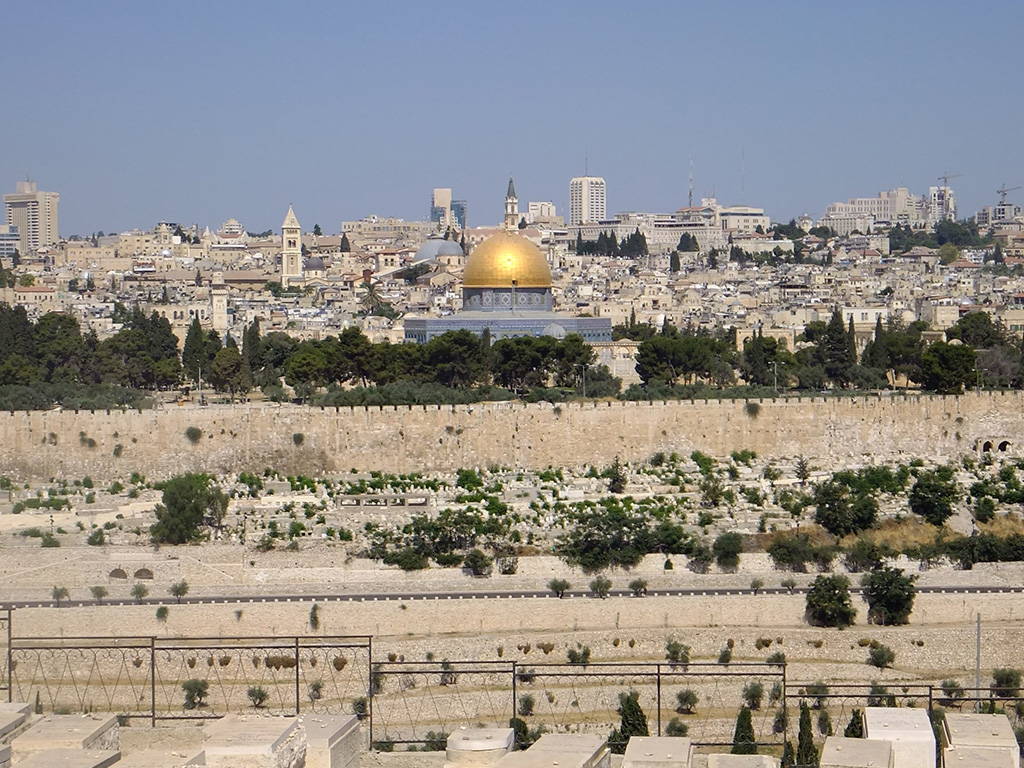 Why go?
Israel is a place steeped in spirituality, archaeological wonders, serves up the most delicious Middle Eastern food and has accommodation from hostels to 5 star pampering for some time hotels for the most discerning traveller. You will never regret a tour to Jordan and Israel, and Innovative Travel, who have been facilitating tours here, are the ideal company to make your seamless arrangements.
---
Click to view our online brochures. We also offer printed brochures to order. Enquire here
Read testimonials from past Innovative Travellers whom we have helped to explore the globe.
Click to sign up for our amazing email exclusive offers, free events, travel tips, and more.