Group tours from a tour host perspective
As an international tour host/guide for 30+ years, here are some of my insights on group tours. These I believe are a perfect way to explore far flung (and nearer) destination, tick off bucket list items, meet new friends and have a hassle-free, stress-free holiday.
Over all these years, I have hosted/guided tours throughout New Zealand, Australia, Norfolk Island, Fiji, Canada, many parts of Europe, Turkey, Israel and Jordan, Vietnam/Cambodia, Singapore, Russia and Mongolia. Almost all the destinations I've taken tours to are places I had visited in my own travels, so there is a security for passengers when the host has some familiarity with the destination.
People forced to travel alone often find it's a much more pleasant experience to go in a small group, but not only lone travellers join groups – couple and small groups of friends have also travelled with me. From my experience, I have found that people quickly bond and there is an acceptance of all in the group to become part of any mealtime, seat-mate, cocktail hour or sightseeing trip.
As the 'where the rubber hits the road' person, I am always available 24/7 to my passengers, but thankfully have to say that I have not had any 4am emergency calls for illness or worse! However, my group always know how to contact me and I'd be there in a heartbeat if there was an emergency.
It is not part of our New Zealand culture to tip, so this can be a little daunting for people not used to travelling. This is one of my tasks as an Innovative Travel tour host, to not only take care of tipping at included meals and for sightseeing guides and drivers, but also for the porterage bags in and out of hotels for the group. Again, not knowing the going rate, having the correct local currency or when to do this can be a pressure, so as tour host this is my responsibility.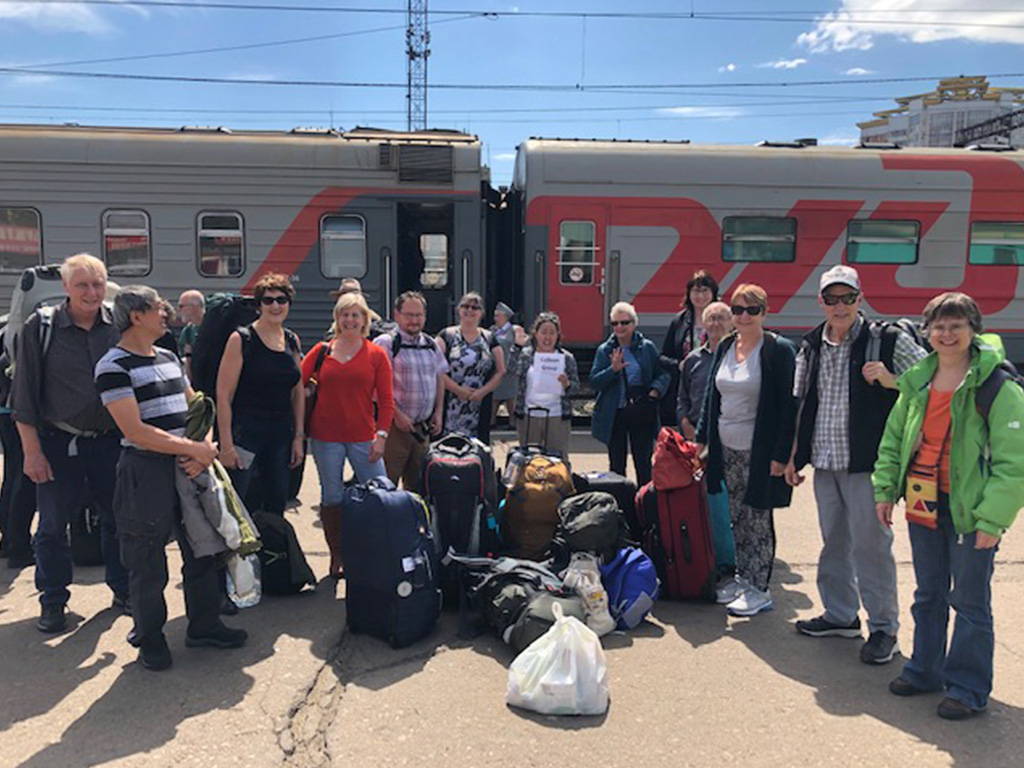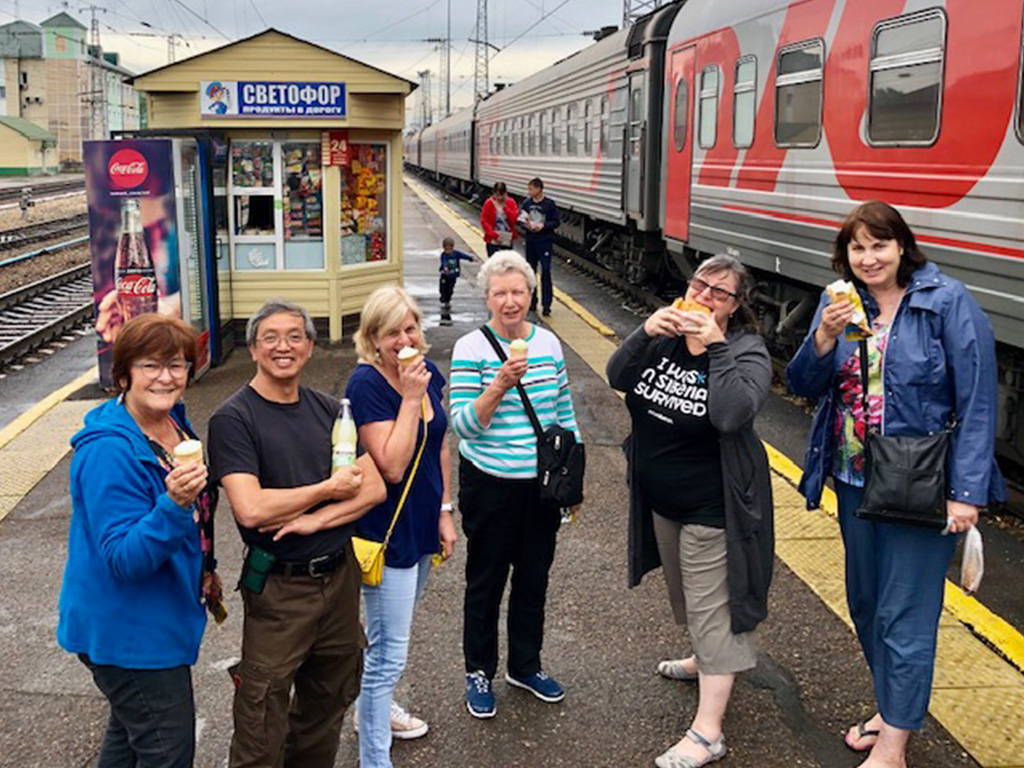 Let's face it, sometimes there are mix ups! On one tour there were several ladies on their own in single rooms and two men who also had opted for singles. At one hotel when receiving the passenger list, one of the ladies and one of the men had been matched up in a double! Aha …. NO. This was corrected before I handed the room keys to the passengers and it was a happy hour laugh later in the evening when everyone was settled in their own rooms. There have been instances of people leaving things at a hotel and I managed to arrange for them to be forwarded on to be reunited to their owners.
A part of my tour host duties which I really enjoy, is to research local restaurants for interested group members to go to on the nights that there are no included meals. Innovative Travel small group tours always leave a few nights on tour free for this very purpose – so that passengers can go out and experience local atmospheres and food. Many of these outings have proven to be excellent and much of a talking point afterwards.
On tour, things can change regarding political situations, weather and road conditions. One of the important parts of my position as host is to ensure that the group are informed of any of these so that they know what to expect. On one occasion in Israel there was a skirmish in the area we were to go to the following day, so the programme was altered. My lovely passengers accepted this, and a great day was had by all in an alternative location. Giving people the small details of the following days' programme is important as to suitable clothing, what weather to expect and any other helpful things to ensure pleasure, as little stress as possible and as much enjoyment as possible.
There have been a few difficult situations which I had to handle: one elderly gentleman thought he had left his passport in the seat pocket on a plane landing in Athens. When he told me, I left the group and talked my way back through security and on to the plane. It wasn't there and on connecting with him again near Customs, he found it in his back pocket. Lesson – look in all the passengers' pockets next time before heading upstream through security, which was no small feat.  
Another amusing happening is when another elderly man whom I was pushing in a wheelchair through immigration in Auckland had compromised his passport! Instead of a standard passport photo, he had defaced it and had inserted a photo of himself in beach shorts!!! Of course he was not going to be allowed to travel, but because it was a near destination and also pre-9/11, I managed to assure immigration that he was no threat and that I would ensure he came home. He did, and his passport was destroyed on his return!
On a tour to Israel a gentleman passed out in the bus and subsequently I accompanied him to hospital where, after coming around while being rehydrated, he informed me that he has extremely low blood pressure and this 'just happens'. This and a few other incidents are one of the reasons that Innovative Travel need a medical form filled out, disclosing any condition that I could need to help with. First Aid is one of the things I am skilled at, as well as having been a carer of elderly people 24/7 in their homes in the UK for a number of years. This is another of the things which help people who may be unsure about travel.
Group tours are not for everyone, but as we 'boomers' begin to age, it certainly is a very viable and enjoyable way to head off to unseen and interesting bucket list destinations.
---
Click to view our online brochures. We also offer printed brochures to order. Enquire here
Read testimonials from past Innovative Travellers whom we have helped to explore the globe.
Click to sign up for our amazing email exclusive offers, free events, travel tips, and more.