Author: Colleen Doyle

Volcanoes and Icebergs
Iceland almost tickles the Artic Circle with 11% of Iceland covered in glaciers, has 32 volcanic systems consisting of 130 volcanic mountains. These geographical features make for an awe inspiring visit to one of the least travelled places on earth. Jokulsarlon Glacier Lake (pictured above) Located in Vatnajokull National Park in Southern Iceland, is the ultimate thrill where I cruised on the lake in a zodiac, amongst the icebergs which had calved from the glacier was the ultimate with the ultra-ultimate being a calving when we were gazing at it. This special place is just 379 kms from Reykjavic. The above image is a small island called the land of Fire and Ice with a complete population of a small city delivers the 'wow' factor around every corner.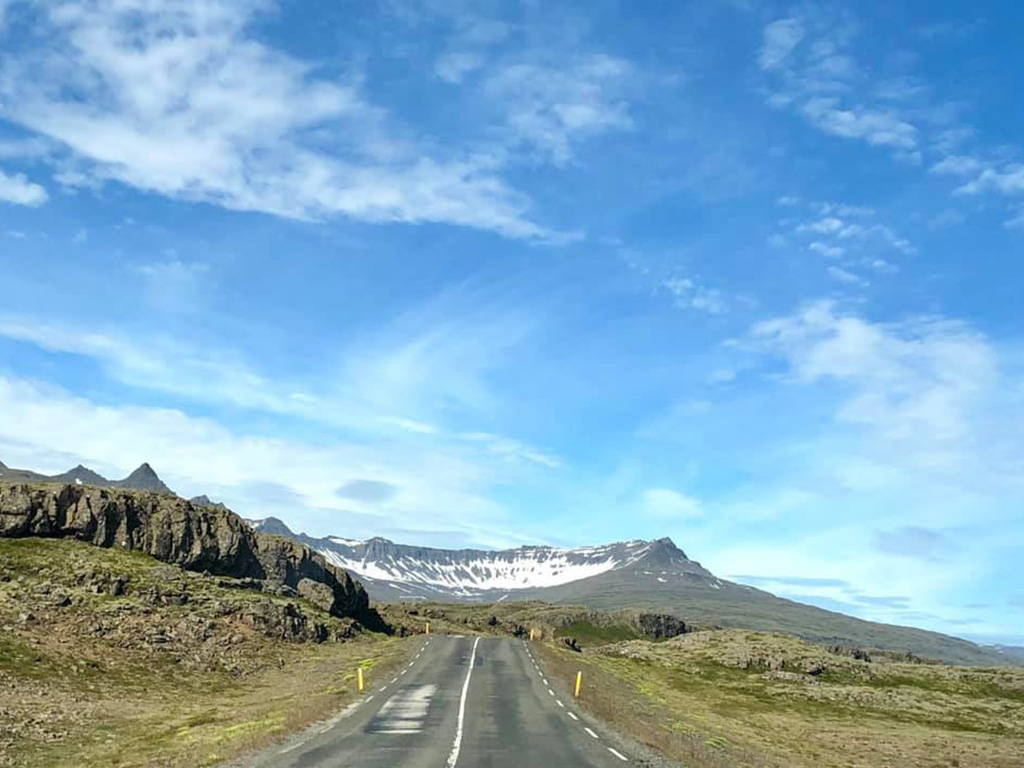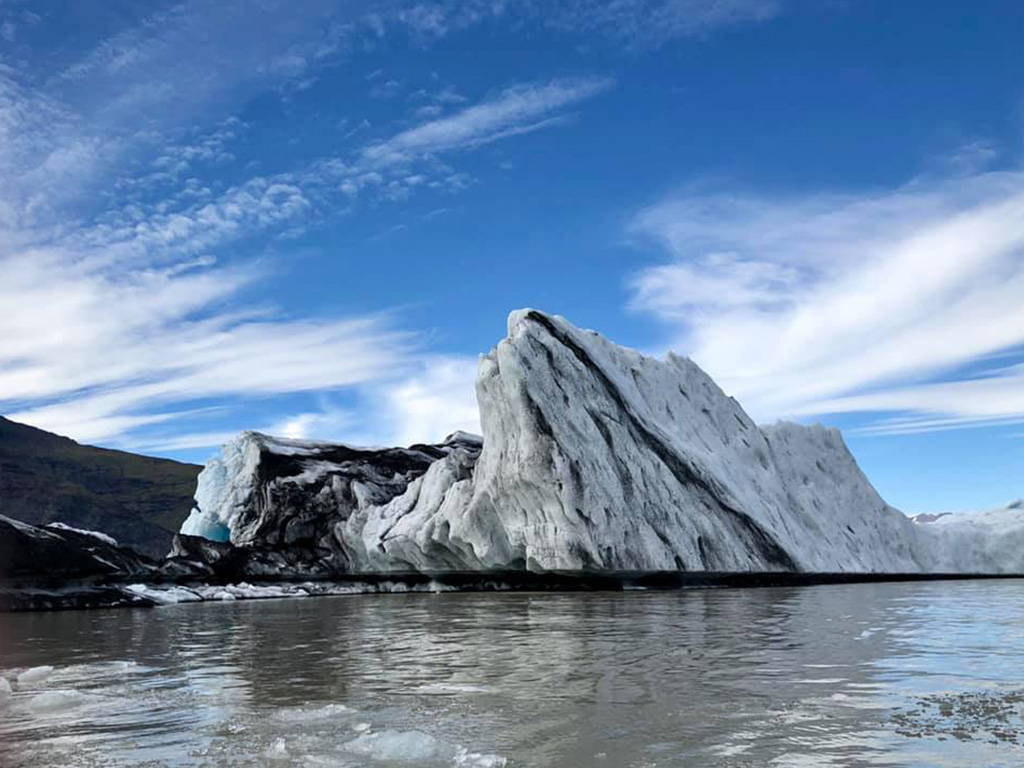 Puffins
These clown-like little chicken sized birds are found is a variety of countries Eystri, is a fabulous East Iceland location to spot puffins. The best place is by the harbour, south of the village. There the local authorities have built a walkway and viewing platforms where I saw up to 60,000 breeding pairs in Spring going about their daily life, breeding, fishing and sitting in the sun.   The road to get here was 30kms under repair and took about an hour from Eglisstadir in the east.
Stunning, natural scenery as far as the eye can see
Mile after mile after mile the landscape changes from green beauty to glaciers tumbling down beside the road, lakes, rivers, rolling pastures with distant buildings dwarfed under the humungous mountains. There are geo parks – actually hundreds of kms of black magma which has tumbled red hot out of the numerous volcanoes, cooled and becoming part of moonlike landscapes.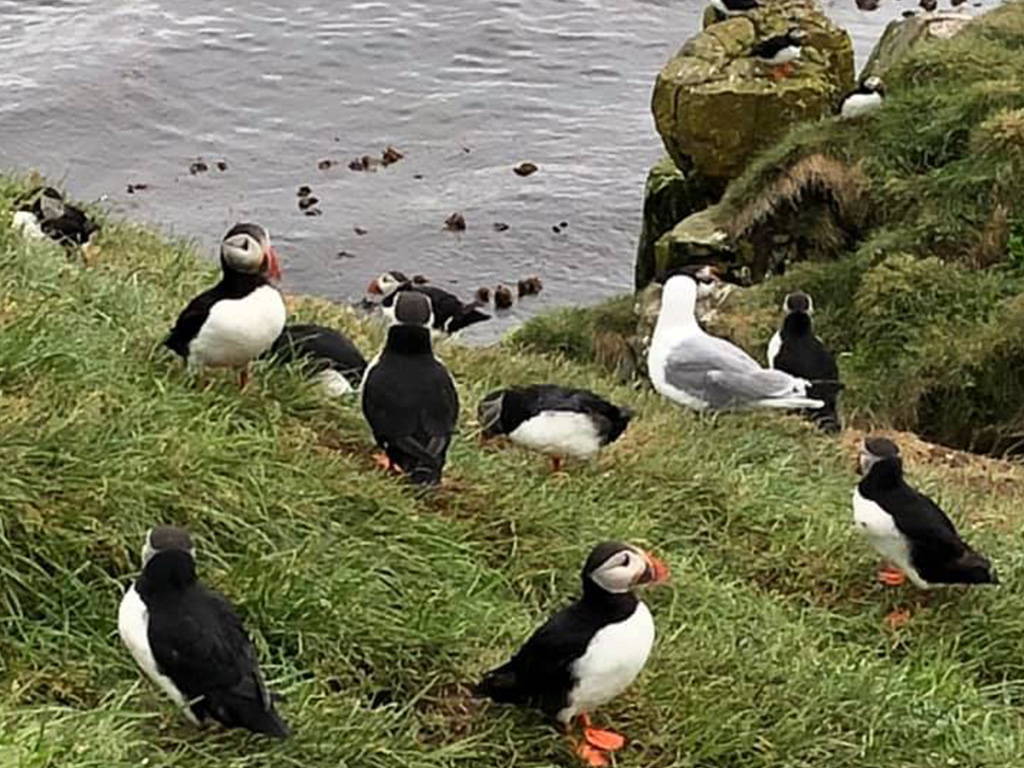 Hot springs and geothermal bathing
There are large, famous thermal complexes such as Blue Lagoon to the most delightful little private pools dotted all over. I found a small group of thermal pools in a little village which beckoned me off the mail road by the beautiful scenery and the need of coffee. What a gorgeous delight to sit in warm water in one of the group, built like a ship, looking out on to a lake and snow covered mountains.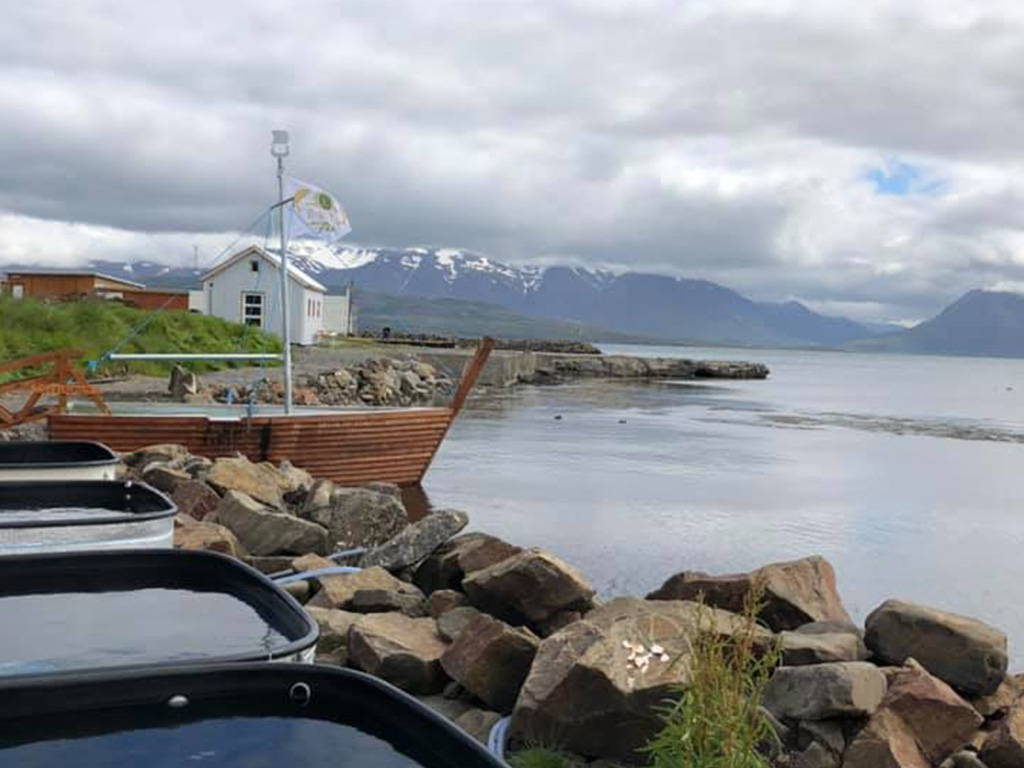 Iceland ticks every box and Innovative Travel have sourced awesome travel options for discerning travellers. Don't wait too long, because the world is beginning to 'discover' Iceland with its pristine scenery and incomparable beauty.
---
Click to view our online brochures. We also offer printed brochures to order. Enquire here
Read testimonials from past Innovative Travellers whom we have helped to explore the globe.
Click to sign up for our amazing email exclusive offers, free events, travel tips, and more.