Marrakech sights and transfers
January 2018

What an amazing experience. I have had a lovely time and am exhausted. The transfers and guide have been smooth with no issues.
Given that I arrived in Marrakech around 11.30 pm and customs took more than an hour I was impressed they were still waiting for me. The 6 am pick up the next day was perfect - they were right on the dot.
I think the two youngsters that collected me took one look and decided to get in an older guide. His name was Labri and he was 73 years old. Having lived in Sweden for many years his English was perfect, and he was very patient, flexible and respectful.
Please pass this on. I can recommend Innovative Travel highly.

Carol
Agent: House of Travel Ellerslie – Olga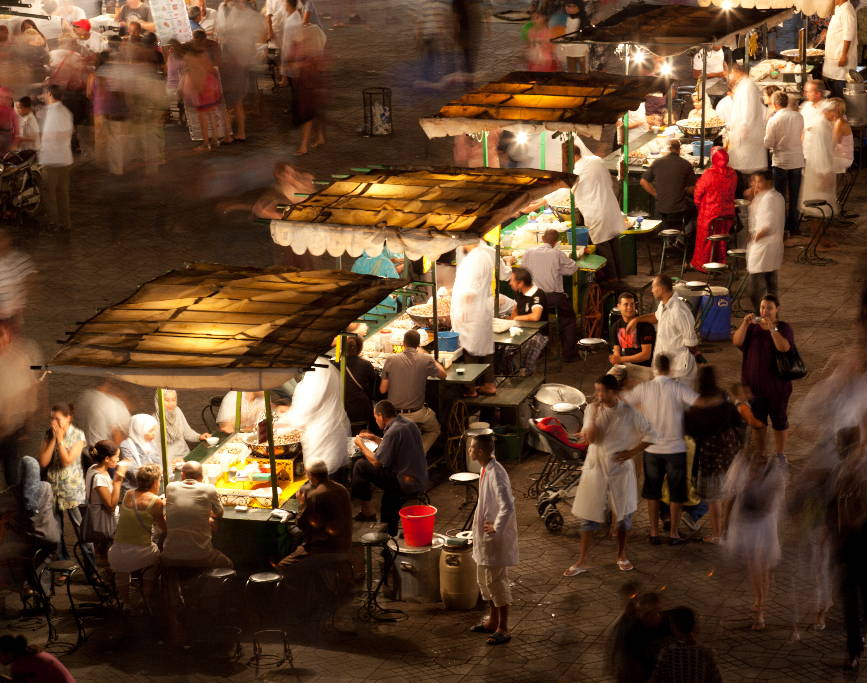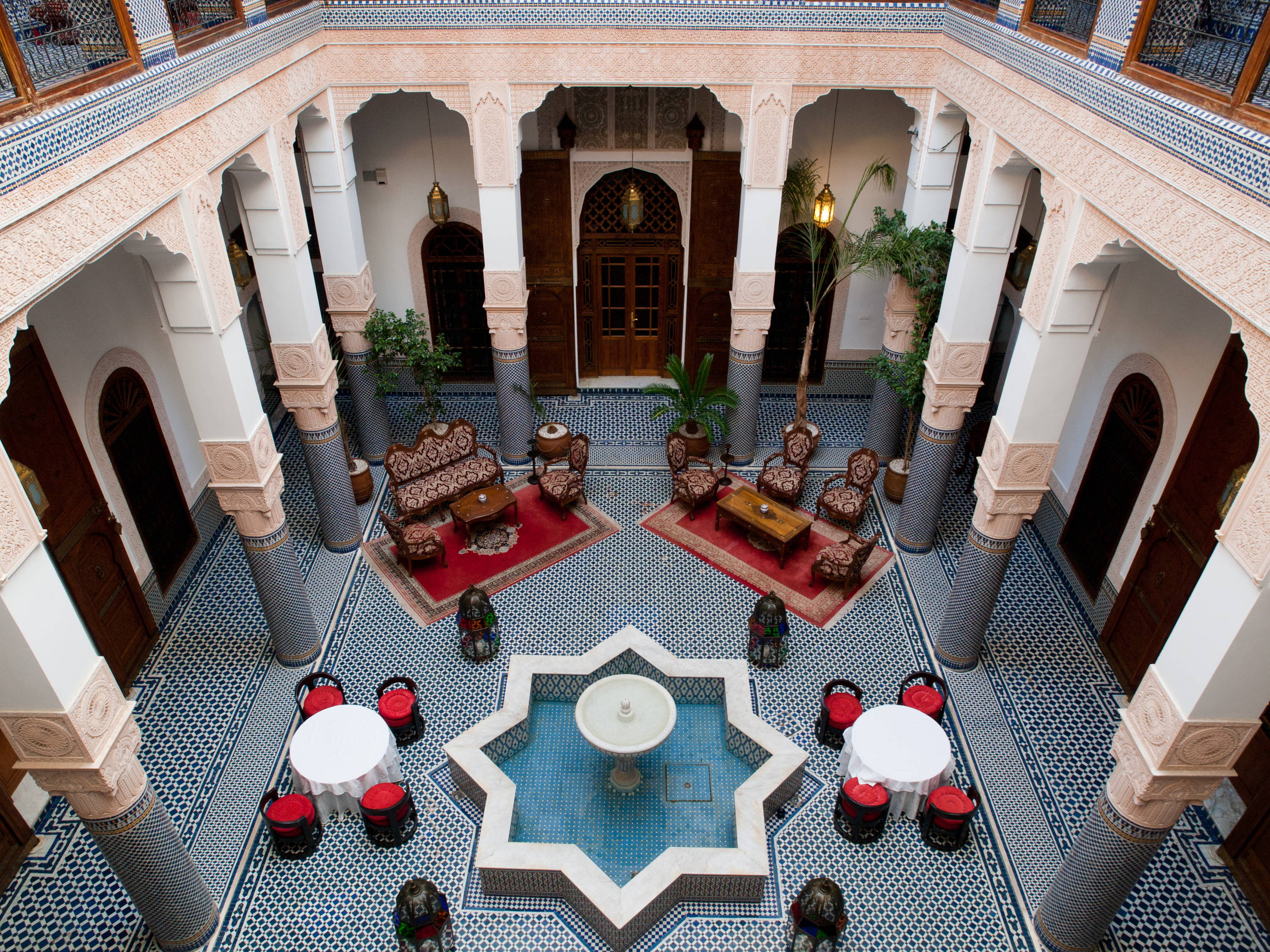 Complete Morocco
January 2018

Our driver Halime was great - his driving was excellent and he was thoughtful, kind, knowledgeable and overall we thought he was just outstanding.
We had a variety of hotels and Riads ranging from good to excellent - but of particular note was Riad AlKantara in Fez, which was superb. The Riad is a complex of five traditional houses located in the Douh quarter.
Our guides were outstanding in Fez, Essaouira and Marrakech - adding to our overall enjoyment of our time in Morocco

Jeff
Agent: Kristin of Kristin Edgeworth Travel
Grand Tour of Morocco
October 2017

All went well - right from our pick up: the driver and assistant were very friendly and helpful, and we appreciated having the spacious bus. Our tour guide Ahmed was outstanding, and open to amending our program to give us time to wander the souk in Marrakech by ourselves.
Memorable highlights would be singing in the Catholic Church in Casablanca, Rabat Mausoleum, Meknes granary & stables, the camel ride in the Merzouga Dunes, Todra Gorge and the Atlas Mountain pass, a visit to an argan oil co-operative and free time in the medinas to explore and soak up the atmosphere.

Elaine
See our Grand Tour of Morocco itinerary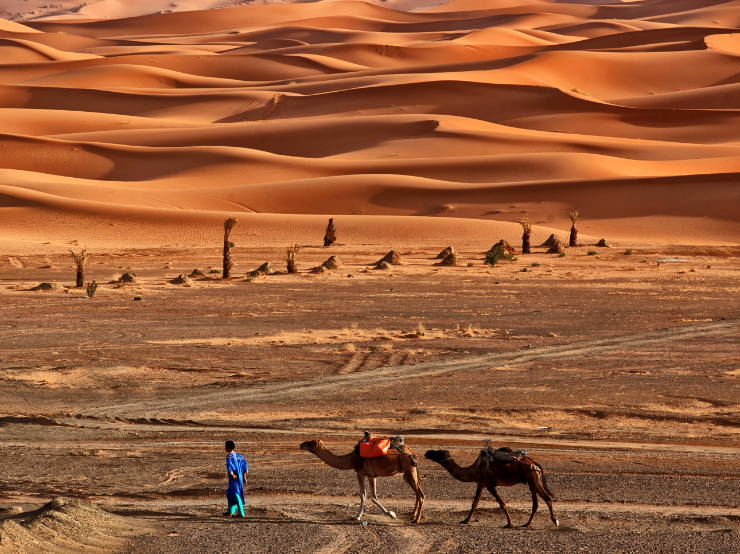 Grand Tour of Morocco
September 2017

Our guide and driver were excellent: Idris was just the best - a lovely man and very passionate about his country and most helpful. Mohammed our driver was a good, calm driver - always there to assist. The hotels varied but we absolutely loved our Riad (Palais Sebban) which was excellent.
Highlights for us were the Crafts Folk of Fez and the city of Fez itself - such beautifully crafted doorways and mosaics. The Riad we stayed in for the night was amazing. Another highlight was the Hassan II Mosque in Casablanca.

Ron & Di
Agent - Rosalind chapman, You Travel
Morocco personalised itinerary
April 2017

"Just back in the office today - the trip was absolutely amazing! Thank you so much for all of your efforts.
The itinerary was perfect .. but if I had longer I would book extra days so we would have more time to enjoy some of the amazing accommodation (and their pools) - particularly in Ait Ben Haddou and Merzouga.
The Kasbah in Mildelt was perfect as helped tell the story too. Loved the accommodation and Toubkel was a great experience/contrast. I am sure my experiences will inspire others to venture that way.
p.s. my teenage boys had a great time - but a little shell shocked at first I think! They loved the desert - I think that was their highlight."

Pieta Mace - Calder & Lawson HOT – Hamilton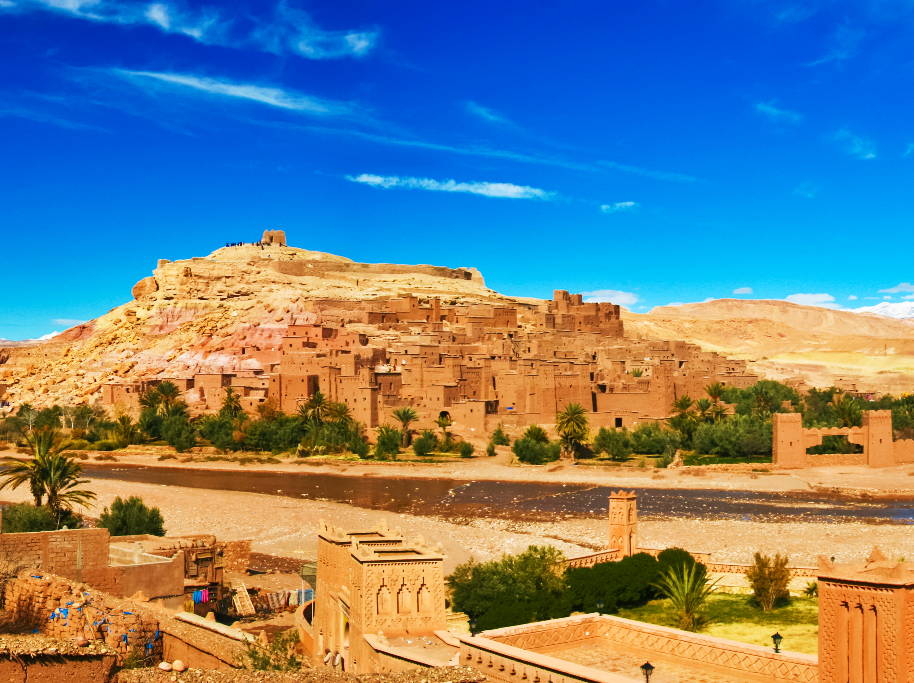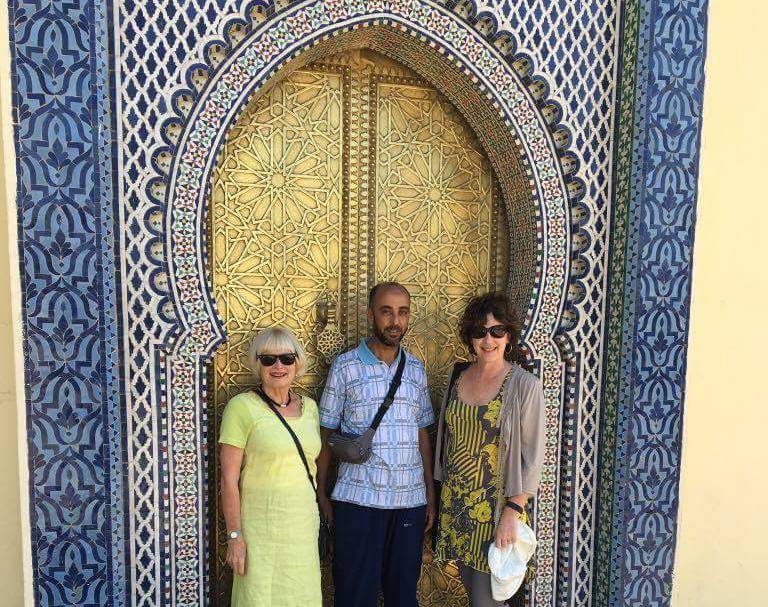 Moroccan Magic
May 2016

This tour was a great introduction to Morocco. I was travelling alone so this tour suited my needs. My guide and driver were excellent, as was the small group tour format - and I made some great friends with my fellow travellers. In 7 days I felt I saw a lot of Morocco (Casablanca, Rabat, Meknes, Fez and Marrakech).

I am so glad I took the option to upgrade my accommodation in Marrakech to the sublime Palais Sebban Riad for two nights. It was like living in a museum, and a highlight of my time in Morocco.

The food, the culture, the people and not least the shopping - I enjoyed it all.
Sue, Christchurch
Imperial Cities & Deserts
May

We loved everything about our time in Morocco, visiting Casablanca, Volubilis, Fez, the Merzouga Dunes, Todra Gorge, Ouarzazate, Ait Ben Haddou, and Marrakesh.

What made it special was the very experienced local agents and guides. We found them helpful and pleasant, and they went that 'extra mile' to look after our needs. Our driver was excellent - great driving skills over some difficult terrain - we felt in safe hands at all times.

The tour package (itinerary and inclusions) plus information provided by the Innovative Travel Company was excellent, as were the hotels.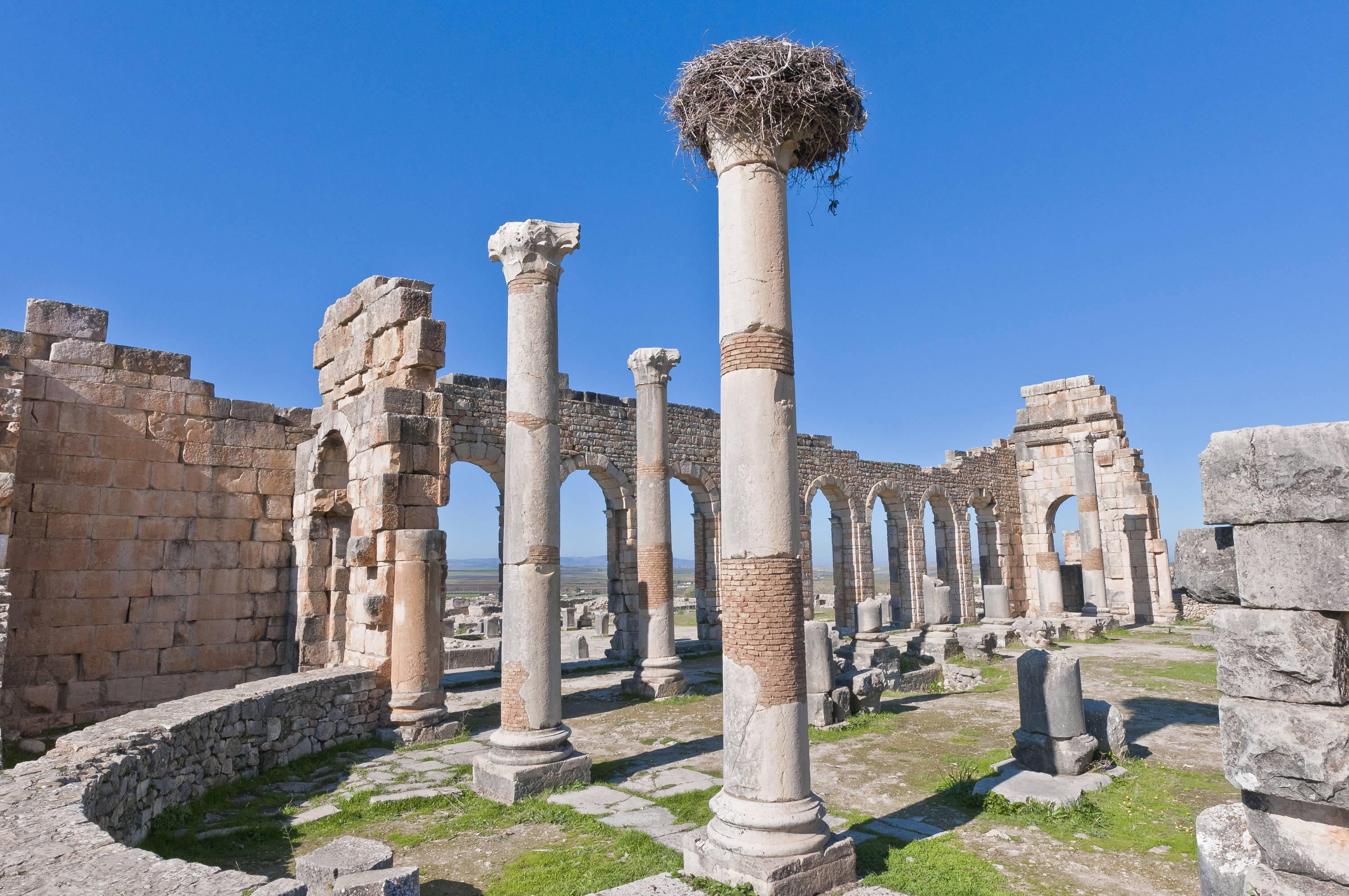 Moroccan Magic
May

After reading your articles last year on Morocco my son and I went on the Ancient Kingdoms 8 day tour of Morocco - so thanks for your article.

We loved our trip - Morocco is a magical country

Judy & Kieran
NZ Travel Broker Kirsty MacKintosh
Morocco
October
The trip was amazing! (As I'm sure you knew I would say!) I am really pleased that we made the decision to have a trip organised through Ancient Kingdoms Holidays - it made such a difference feeling safe and knowing we would be well looked after.
Our driver, Karim, was - well, solicitous is the best word, I think. He was extremely courteous (I got quite used to being addressed as "Madame") and also gave us excellent advice on practicalities, such as tipping - which is always a bit of a mystery to Kiwis, even with the guidelines you provided. He knew where there were good clean loo stops everywhere! Plus, it made it so much more interesting being able to talk about "real life" in Morocco.
My personal highlights were:
1. The Desert!!
2. Riding the camels into the desert camp at sunset... the colours, the silence, Claire breaking into song... "Alice the camel had one hump..."
3. Sitting at the campsite fire, in the desert under the stars, the Milky way - and the musicians playing..(plus actually having a toilet and a shower in our "tent')
4. Getting up to watch the sunrise in the desert! The light, the colours - and the camels rocking up to say hello...
5. Having a hammam in Ouarzazate
6. The cooking class in Marrakech.
The scenery was fantastic - and it was just soo interesting!!
Philippa & Claire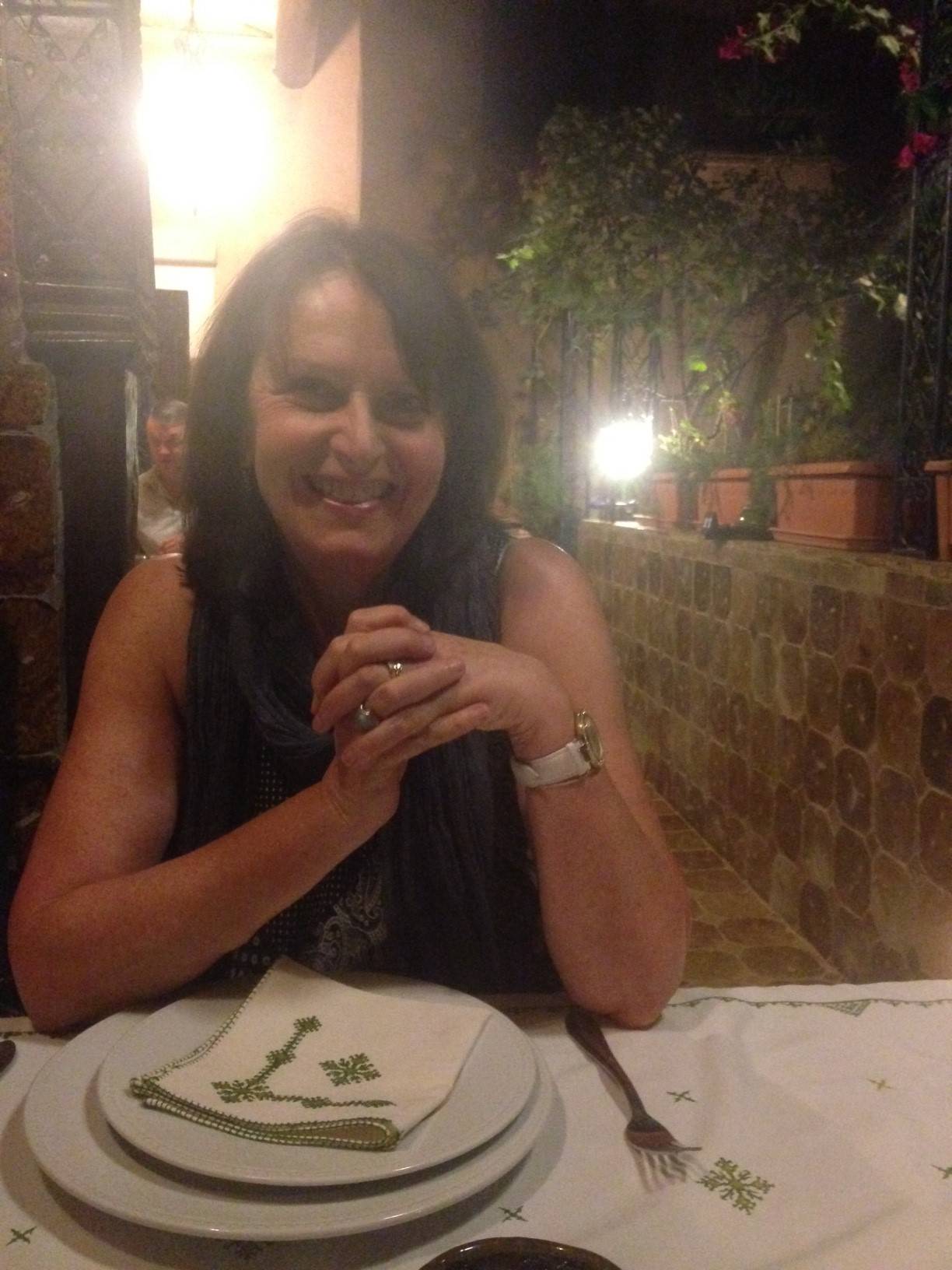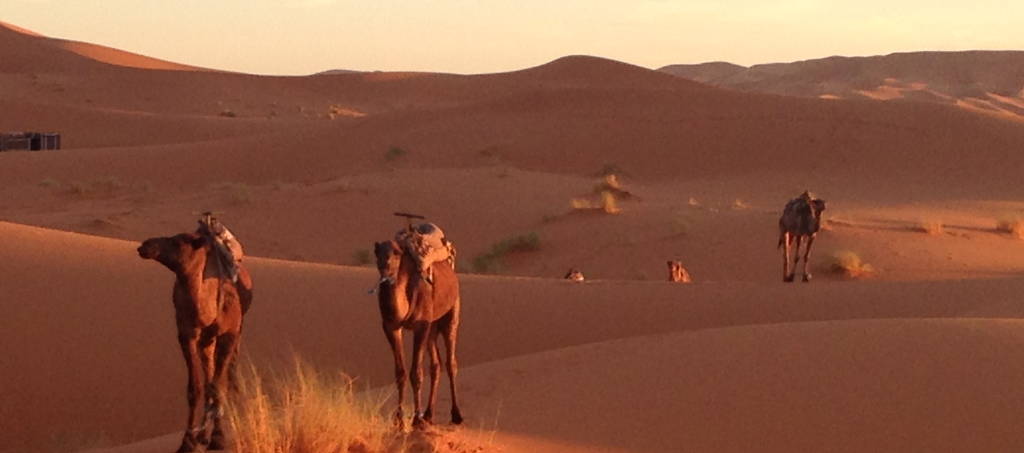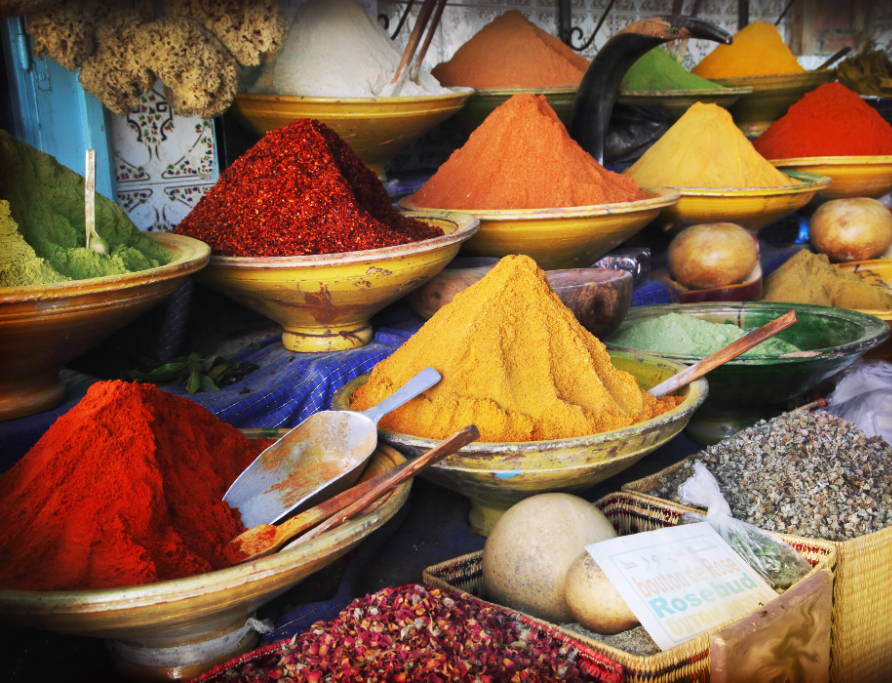 Discovery of Morocco
Morocco is spectacular. Our favourite hotel was the Hotel Xaluca in Erfoud. It had an authentic 'Moroccan' feel with carpets in the public area and a great swimming pool. Very exotic and different.   Another highlight was getting up early to drive to the dunes to see the sunrise.
Our local agents/reps worked hard to make our tour a success, catering to several different nationalities. Our drivers were also great - we felt safe at all times. Over all a very good experience.
Ann - September
Morocco
During my time in Morocco I visited Casablanca, Rabat, Chefchaouen, Fez, Ouarzazate and Merzouga staying in a combination of hotels, Riads and even a Desert Camp.
The best memory of my trip was staying at the Belle Etoile Fixed Desert Camp – what a great experience! Everything was perfect. I would highly recommend this experience to anyone travelling to Morocco.
I would also recommend the Ambre and Opaline Room at the Riad le Calife in Fez: I had a fantastic stay, staff were great to deal with (couldn't do enough for you), and the food was the best!
Our drivers were great; I felt safe on the road at all times.
I would recommend that travellers to Morocco take a good map with them so they can plot the places they visit each day.

Jo - April
Agent: Gaynor Bennett, HOT Ponsonby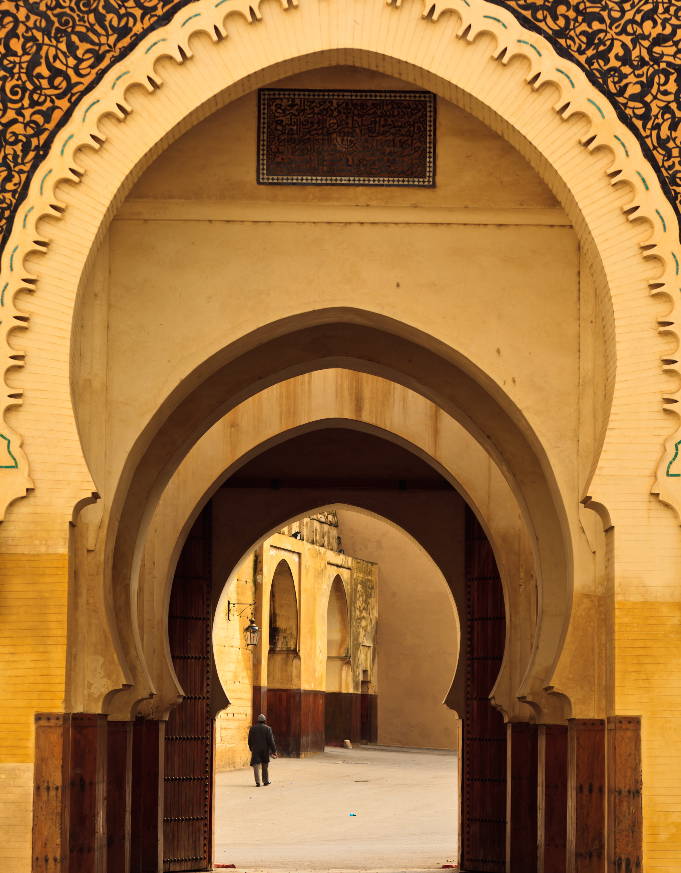 ---
Click to view our online brochures. We also offer printed brochures to order. Enquire here
Read testimonials from past Innovatve Travellers whom we have helped to explore the globe.
Click to sign up for our amazing email exclusive offers, free events, travel tips, and more.